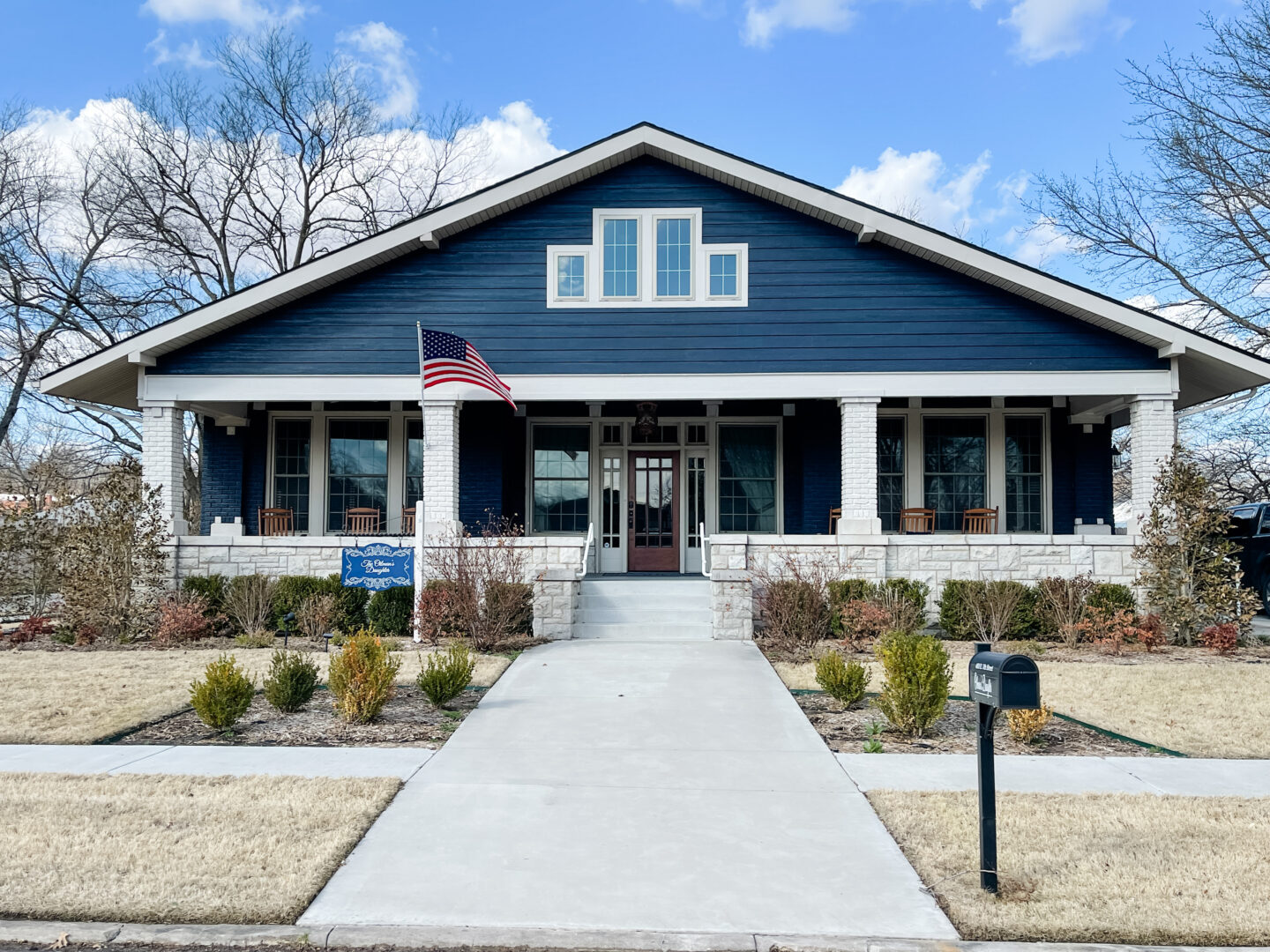 When you think of a small town in Oklahoma, luxury accommodations probably isn't the first thing that comes to mind. That's what makes Pawhuska, Oklahoma so special. I wrote a post a while back about my stay at The Pioneer Woman Boarding house, and I'm back again to tell you about another amazing place to stay: Oilman's Daughter.
Oilman's Daughter is a four bedroom, four bathroom totally renovated colonial style vacation rental. I was so excited when they invited me to stay that I invited my sister & her family to join me.
FIRST IMPRESSIONS
From the second you pull in the driveway at Oilman's Daughter, it's apparent that the house has been completely renovated with exceptional detail and quality. The front porch is sprawling and hosts a long line of rocking chairs so you can enjoy the quaintness of Pawhuska without even leaving the house. When I walked in the door, the first thing i thought was "I'd love to live here!" It doesn't feel like a vacation rental, it feels like your cool aunt's house that has impeccable style and taste with a love for high quality design.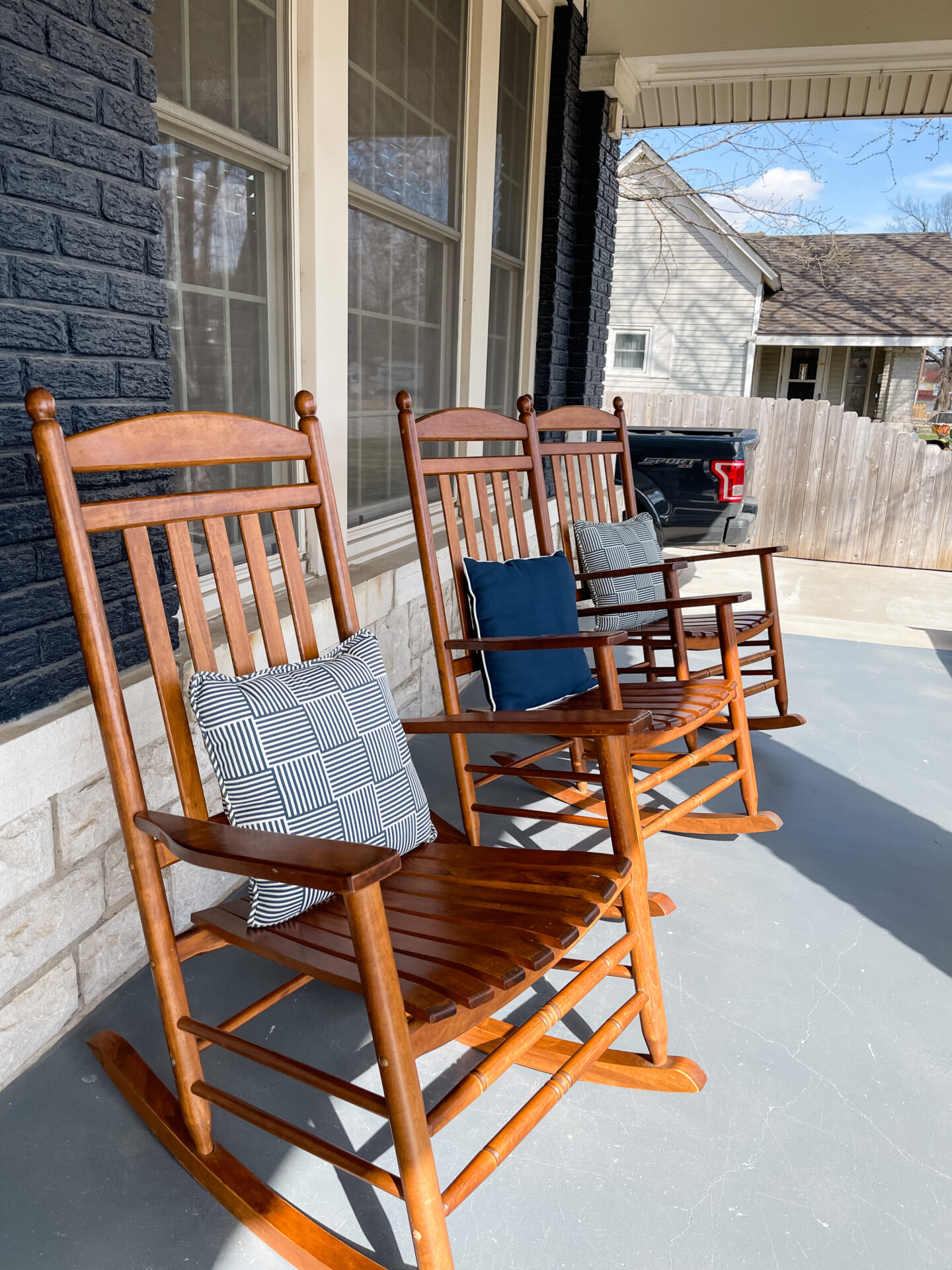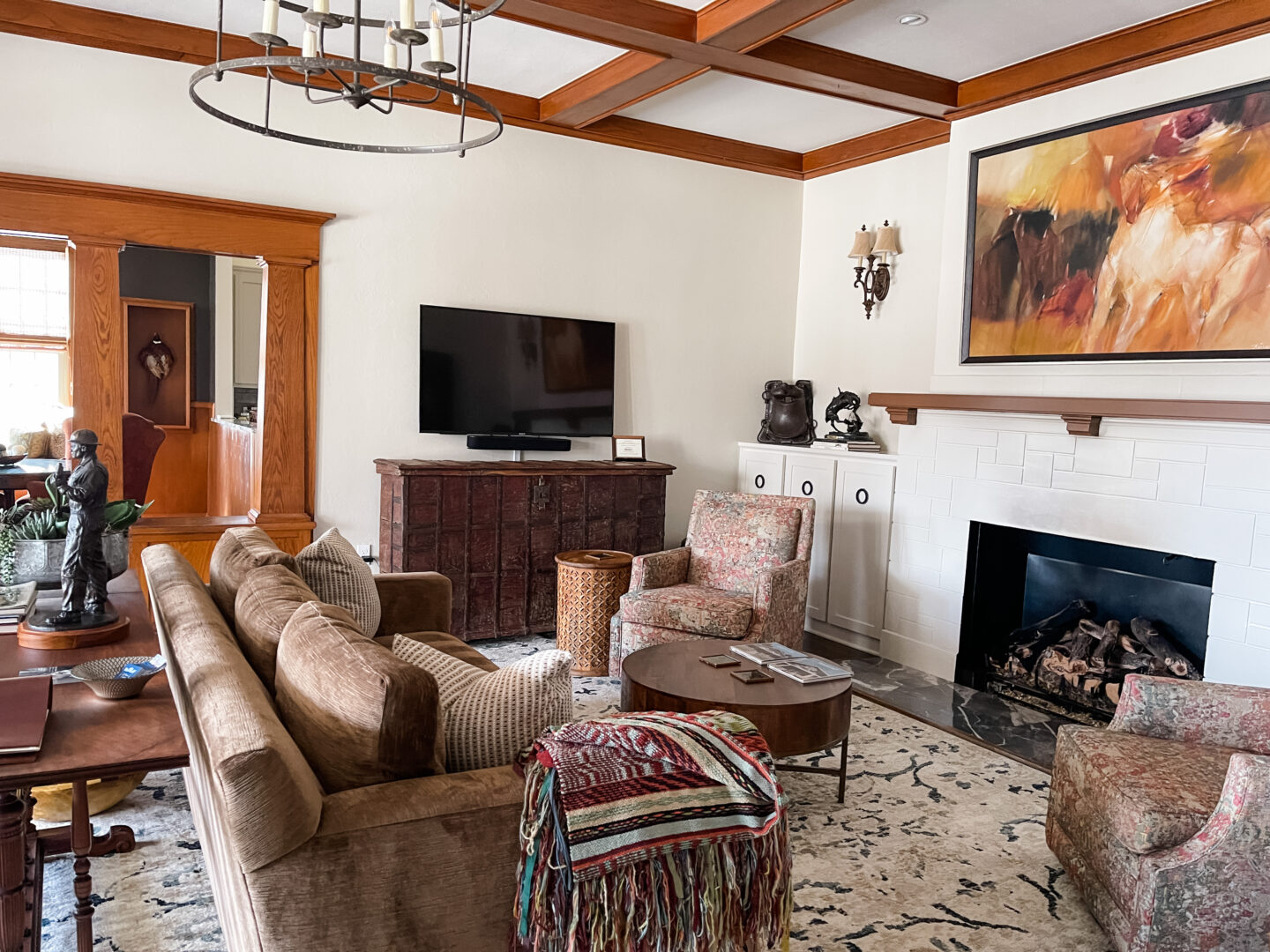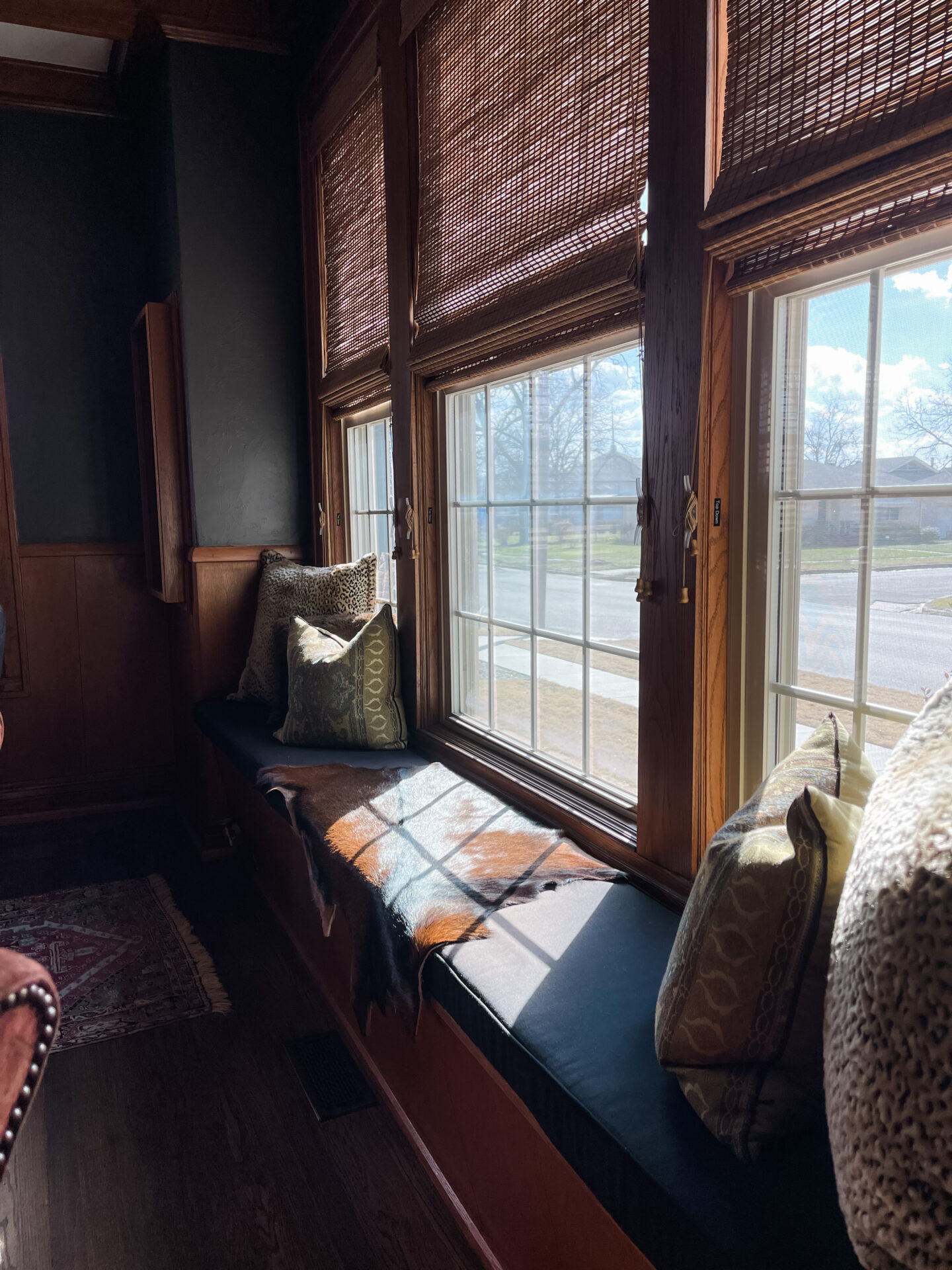 BEDROOM & BATHROOMS
One of the best things about Oilman's Daughter is that it has four really good sized bedrooms and an equal about of bathrooms. It's the perfect spot for a multi family get away. The layout and set up allows for privacy without feeling like you're too far away from everyone else in your party. The bedrooms all have king sized beds which is a huge draw for me when I'm looking for a vacation rental. The bathrooms were stocked with everything you'd need, right down to black towels to remove your make up with. They really thought of everything.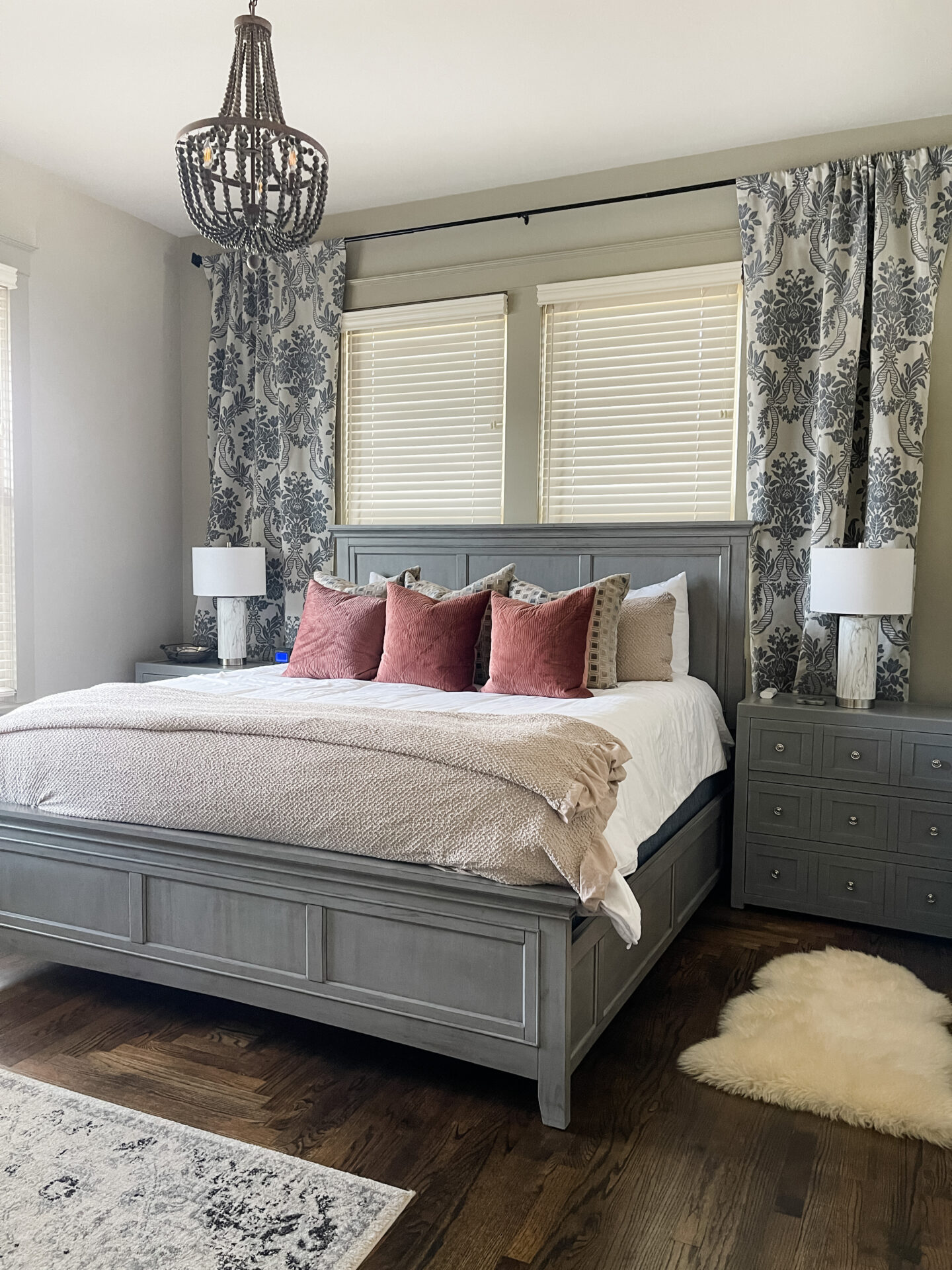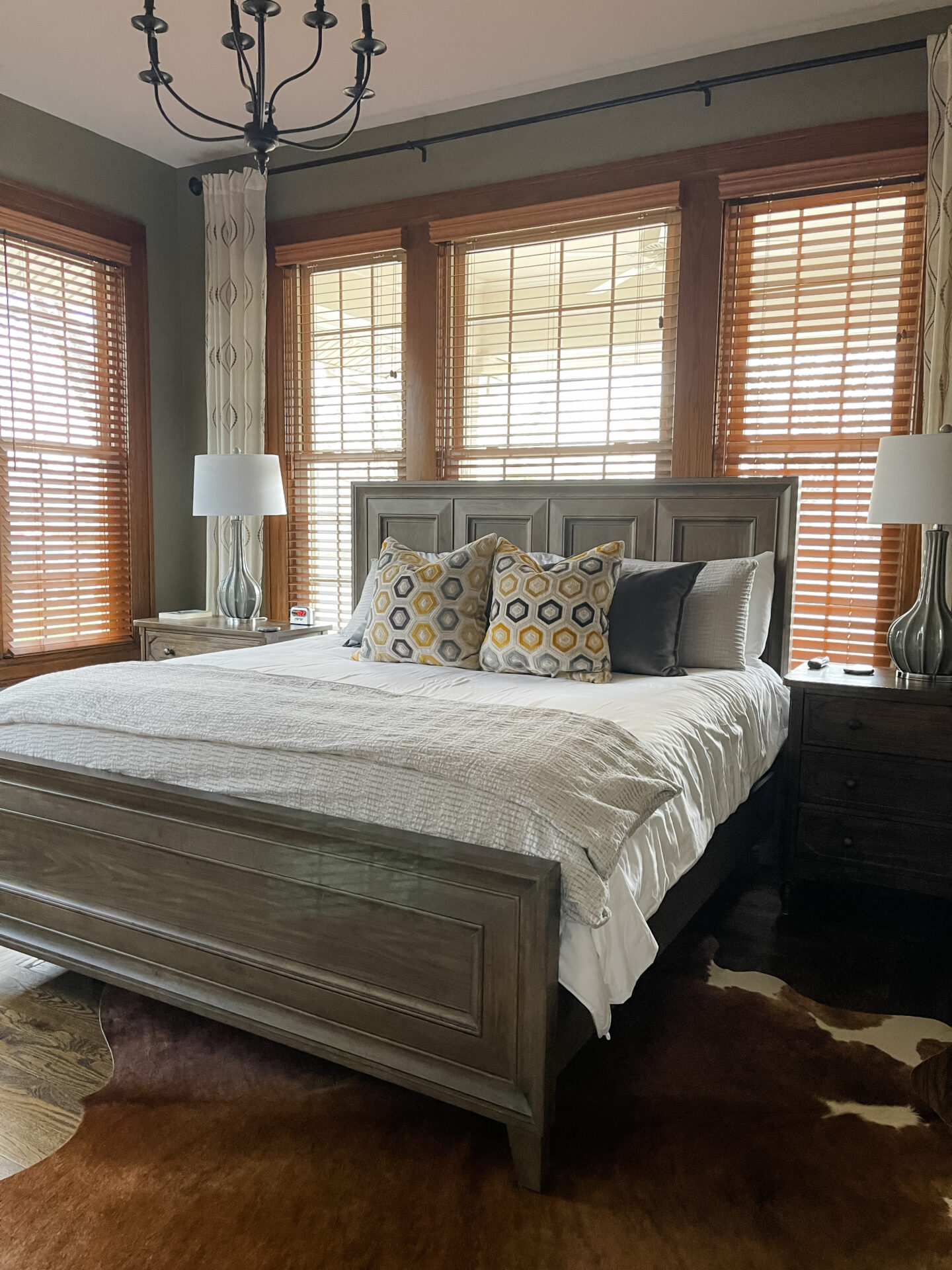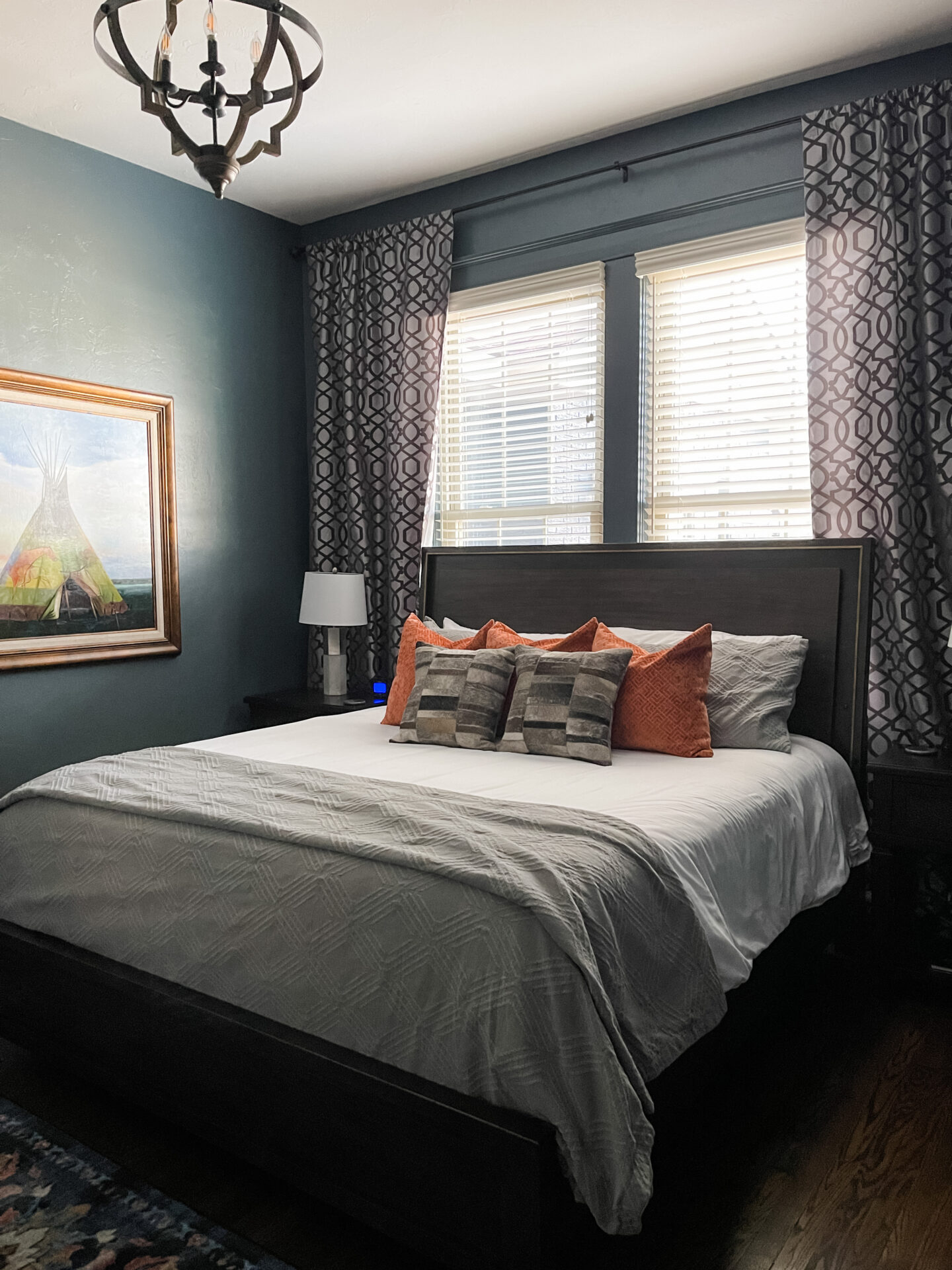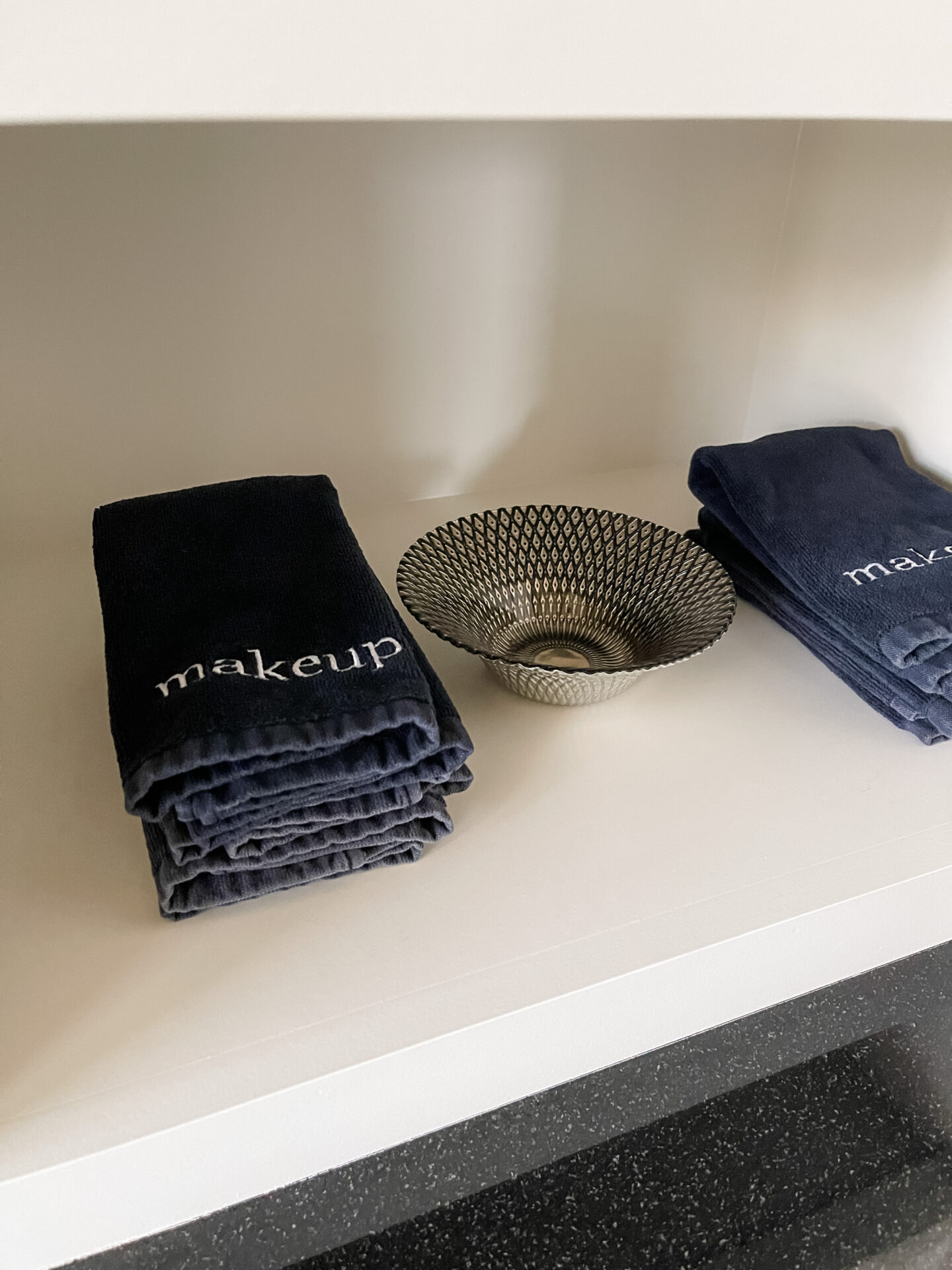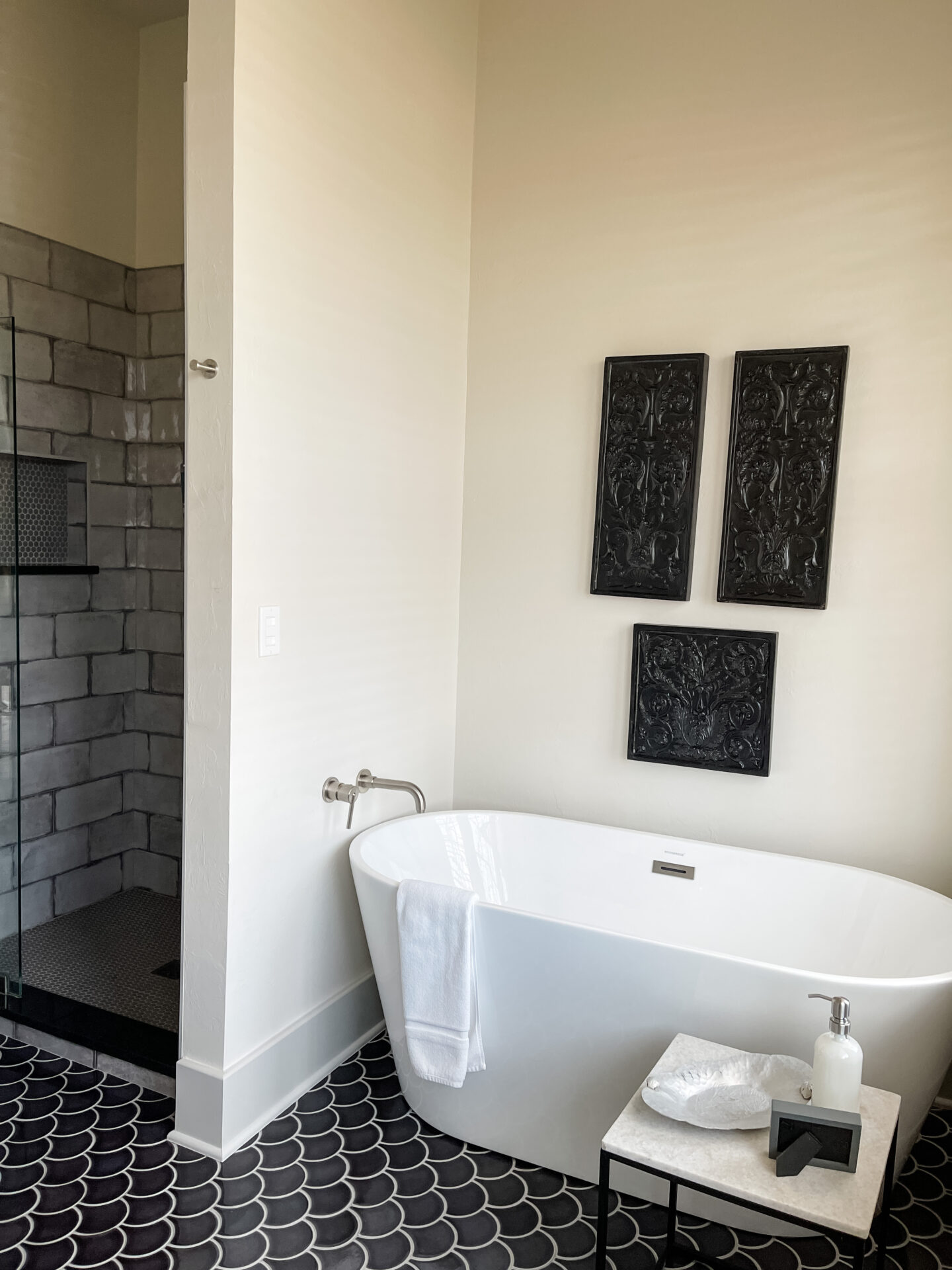 The master bedroom/bathroom deserves it's own paragraph. It was located down the hall from the kitchen, completely separate from all the other bedrooms in the house. It also has double doors that lead out to back yard/patio area. The bathroom was huge and had a great walk in closet, shower & a modern soaking tub. I could have spent the entire time in the master suite if I were there alone or just on a couple's trip. It was so comfortable and spacious.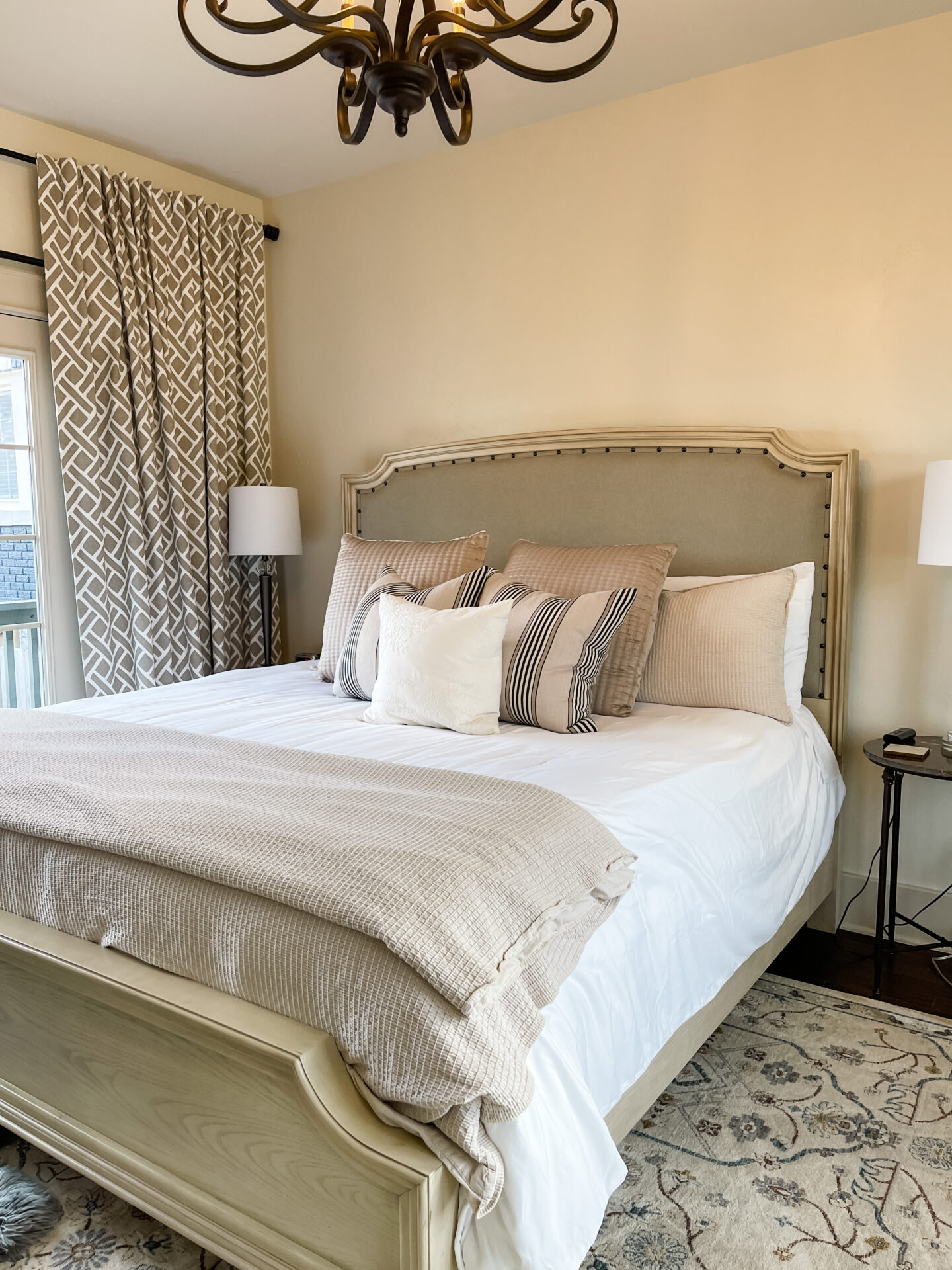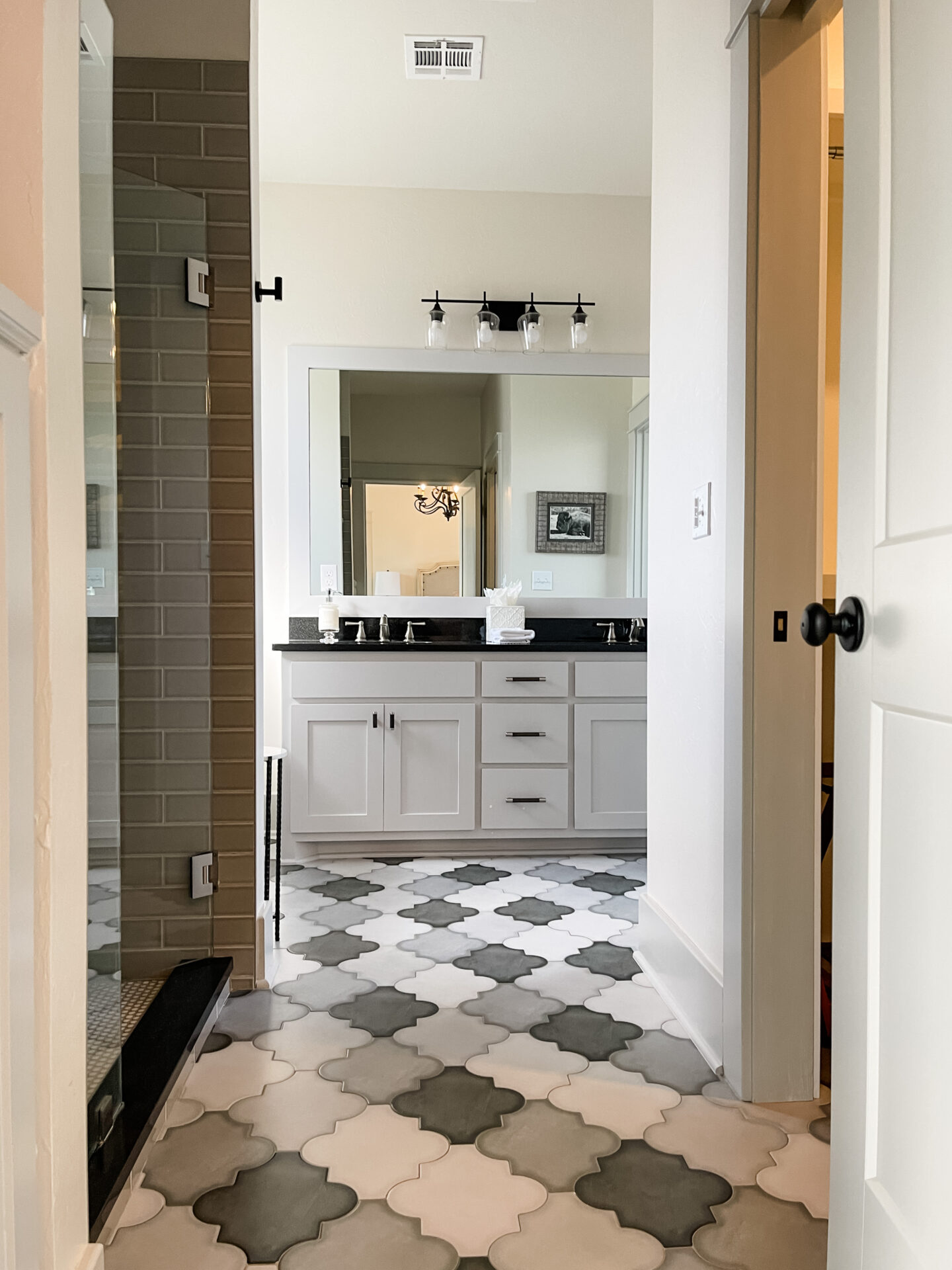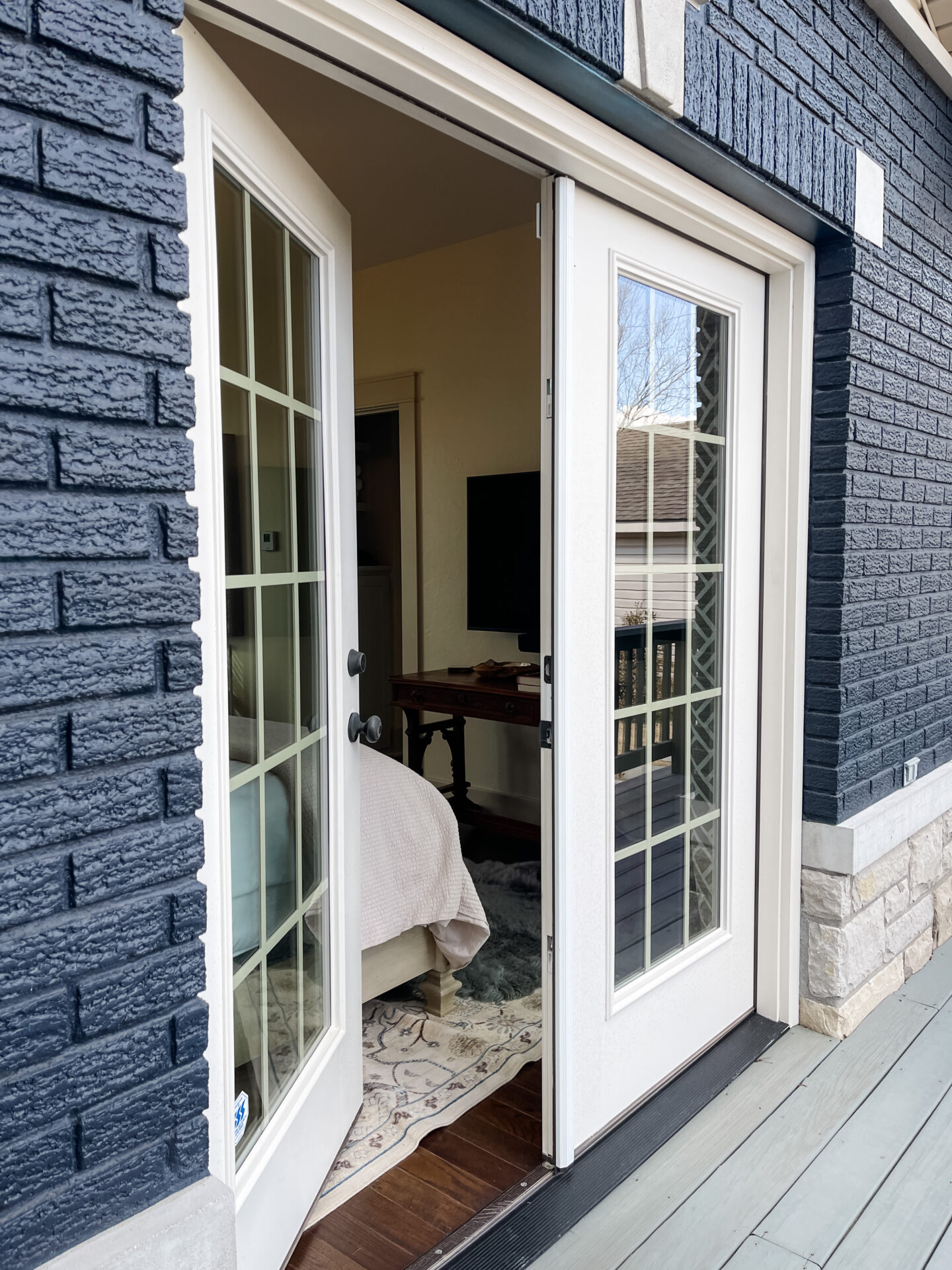 KITCHEN & COFFEE BAR
My favorite spot in the whole house was the kitchen. We didn't do much cooking at our stay, but I was blown away by how stocked the kitchen was with every single type of dish you'd need if you were hosting any kind of party there. Paper plates, glassware, serving trays, etc. You name it, they had it. I think that's so important and just takes the stress out of hosting something at a vacation rental. You literally just have to bring the food. We were celebrating a birthday on our weekend at Oilman's Daughter, so we just utilized paper plates & cups. The appliances are a dream though, so if you needed or wanted to cook something there, you would have no issue.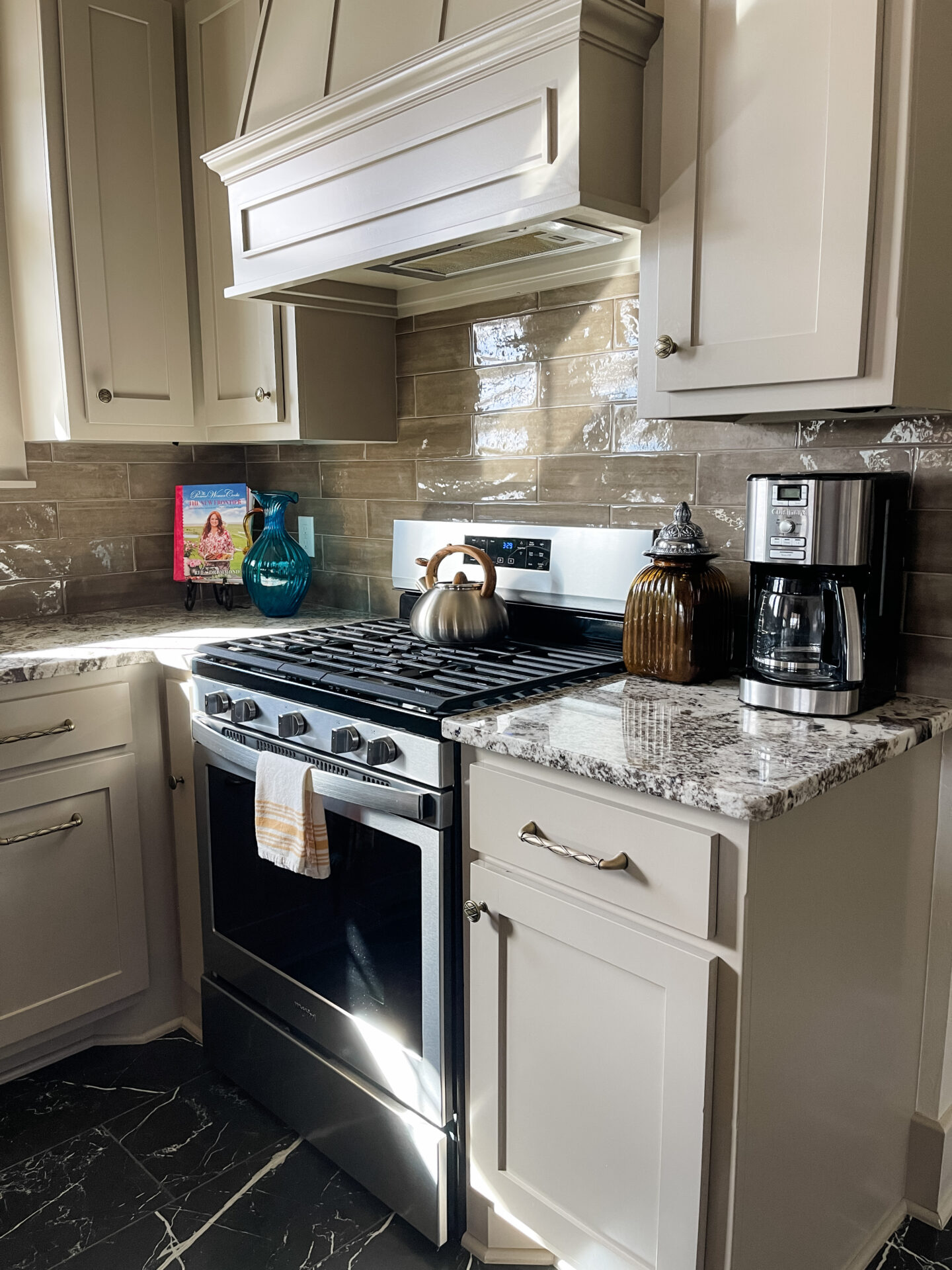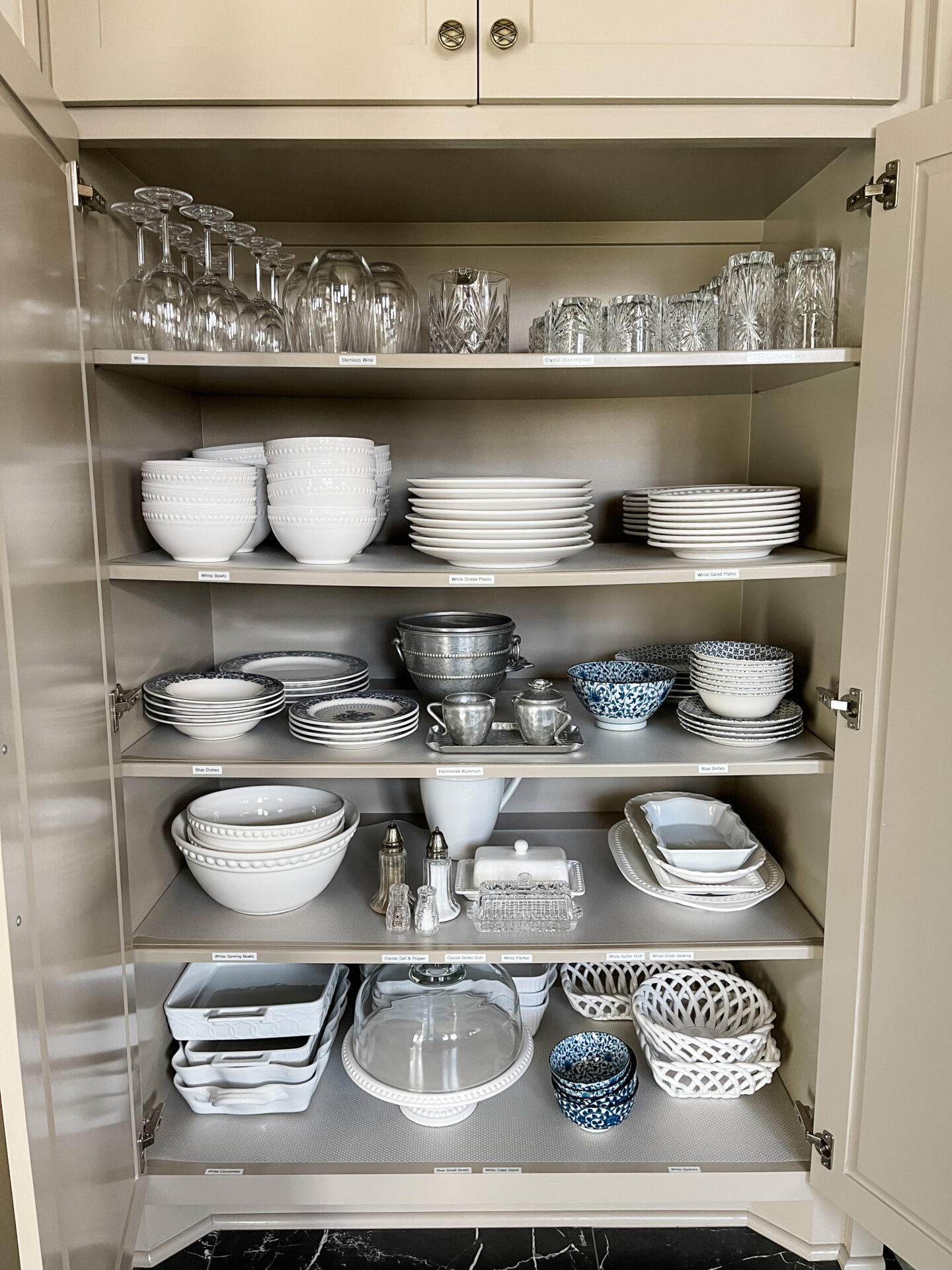 The coffee bar was next level. Coffee, tea, flavored syrups, sugar, it was all there. I loved how they really thought of every detail at Oilman's Daughter. The syrups were in cute little glass bottles instead of the ones that you buy at the grocery store, and everything else was organized so neatly.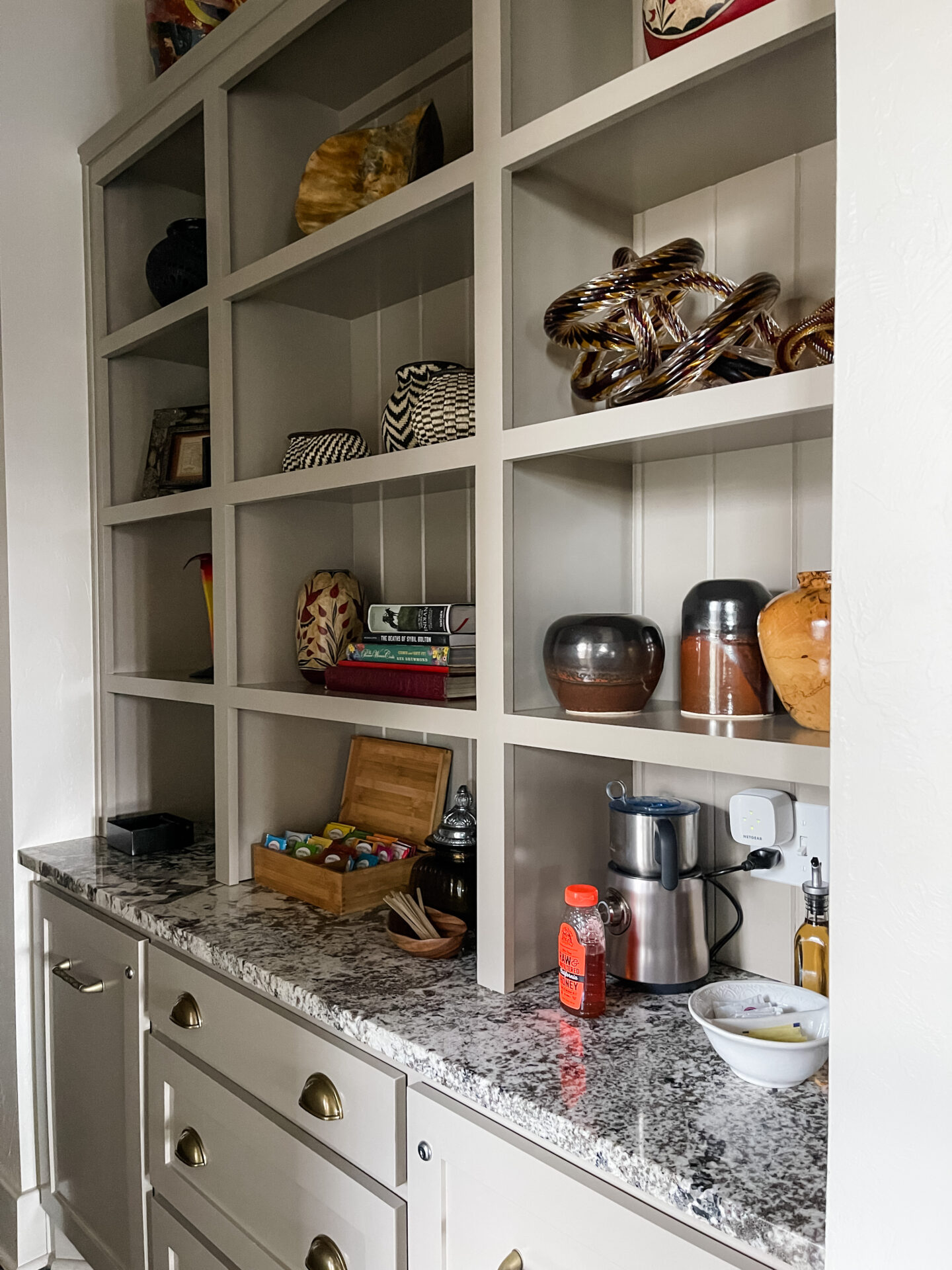 BACK YARD & PATIO
The weather was on the colder side when we stayed at Oilman's Daughter, so we didn't get as much use out of the back yard as I wish we could have. It does, however, have a fire pit for those chilly nights. There is also lots of great patio furniture and a grill which would make for a great backyard party or get together.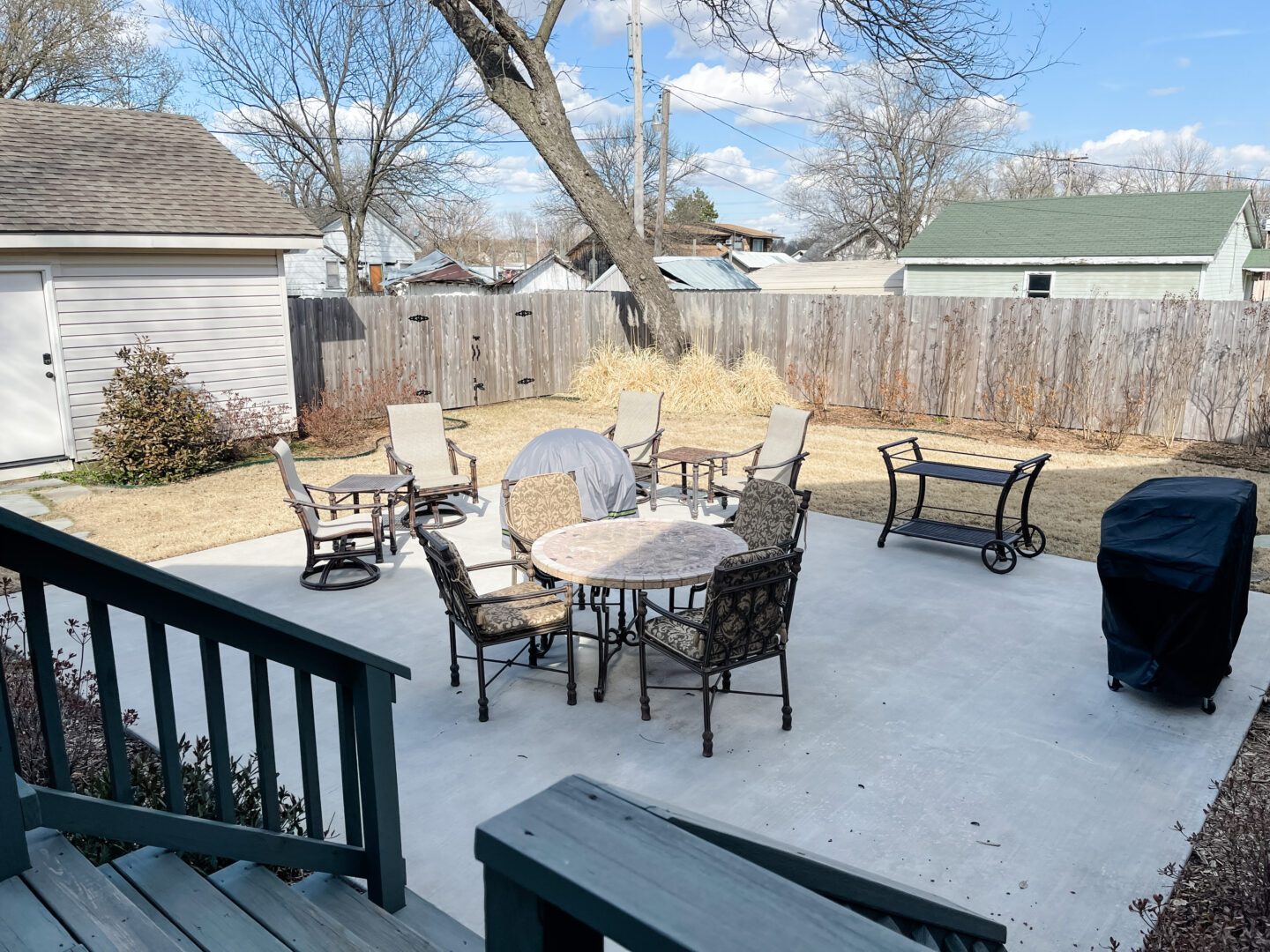 THE LITTLE THINGS
The owners of Oilman's Daughter really thought of everything. Everywhere you looked, there were just little details that really set this vacation rental apart from any other that we had stayed at. I loved how they included a copy of Killers of The Flower Moon since that movie is being pictured in the area, as well as a booklet full of local attractions.
If you're considering a trip to Pawhuska to either try to catch a glimpse of a Hollywood star or visit any of The Pioneer Woman establishments, staying at Oilman's Daughter is an absolute must. You will not be disappointed! Book your stay here.
Thank you to Oilman's Daughter for sponsoring this post! Please read my disclosure policy for more information.