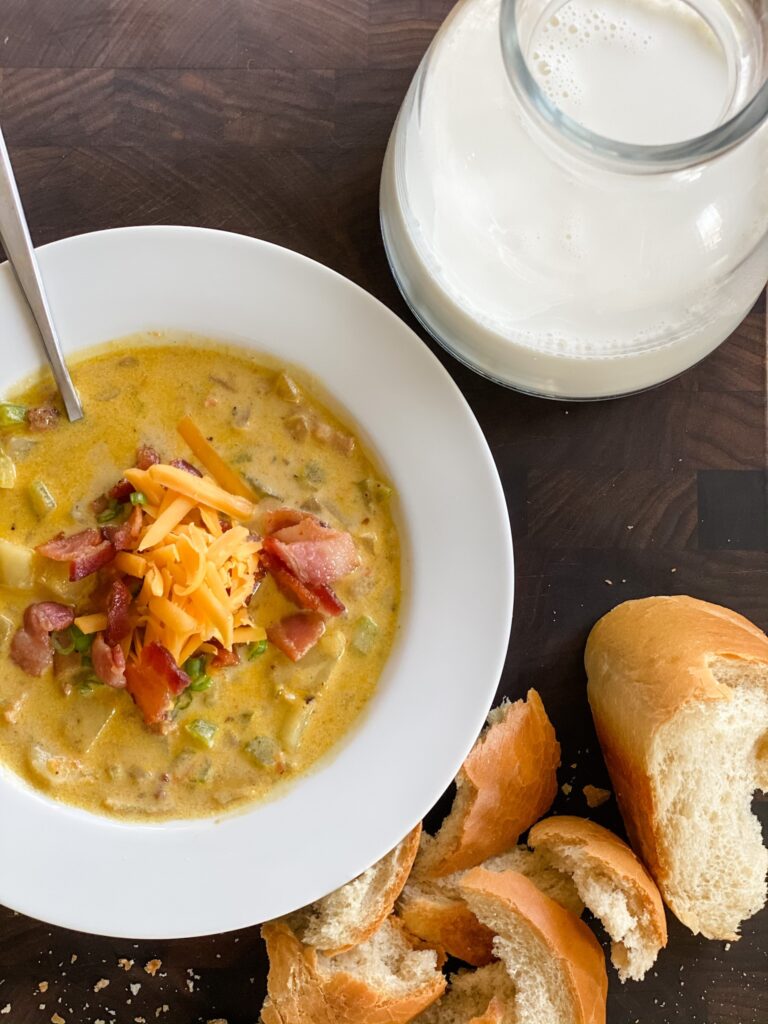 Can you feel that? It's creamy potato soup weather! I can't believe it's October, but even more importantly, I can't believe that it's not a hundred degrees out anymore. This summer felt hotter than normal and I just cannot get behind that. The second the temperature drops, I start breaking out my soup recipes, which brings me to the one I'm sharing today. This One Pot Creamy Potato Soup recipe is perfect for a crowd, or to make on Sunday and eat for lunch throughout the week. It's so versatile and delicious, and I make it multiple times a month during the fall and winter. I think you'll enjoy it just as much as I do!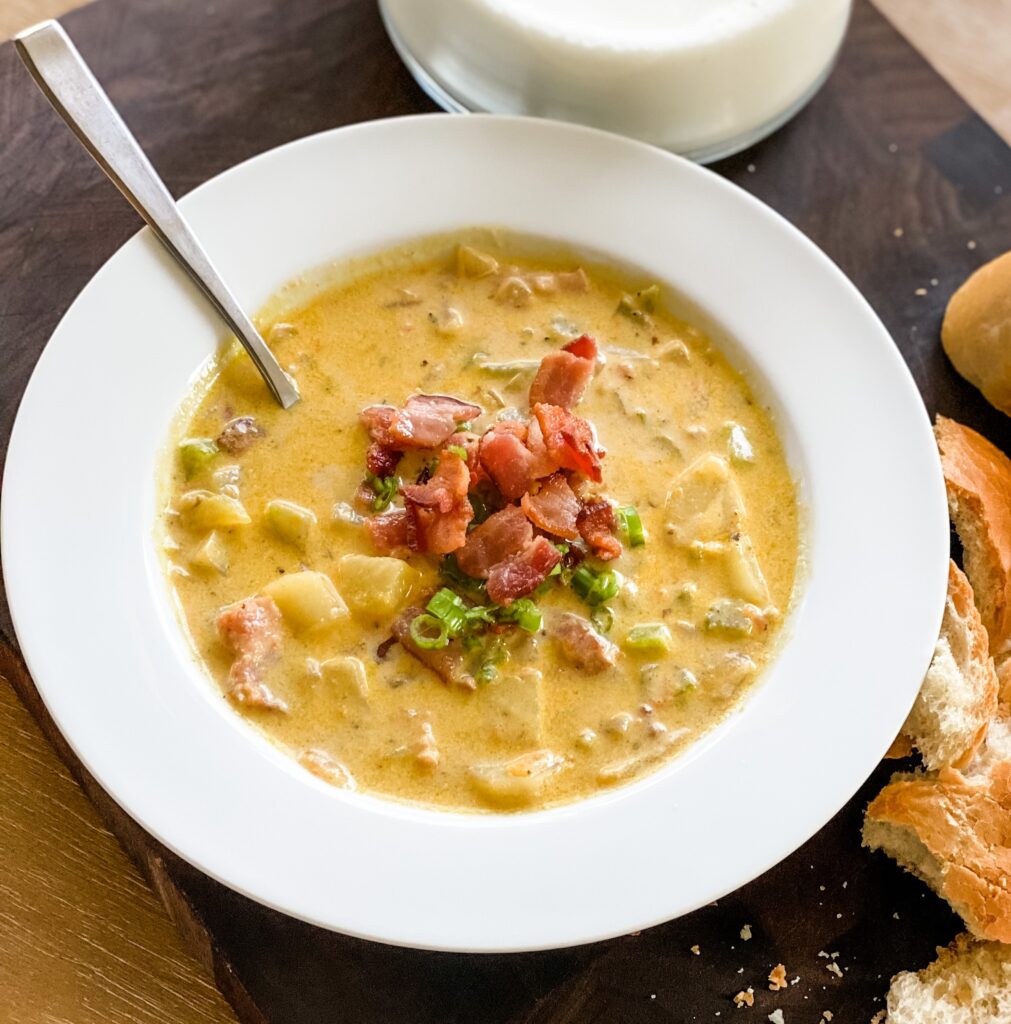 INGREDIENTS
1lb bacon, diced (save some for serving)
4 cups peeled potatoes, diced small
1 carrot, grated
2 stalks celery, diced
1 medium onion, diced
2 cups chicken stock (I use Better Than Bullion)
3 cups milk (2% or whole)
12oz shredded cheddar cheese (save some for serving)
2tbs all purpose flour
1tsp salt
1/2tsp pepper
Green onion (for garnish)
INTRUCTIONS
In a large saucepan, cook bacon over medium heat until crisp, stirring occasionally; drain most drippings. Add vegetables, salt, & pepper and sauté for five minutes; add chicken stock & bring to a boil. Reduce heat; simmer, covered, until potatoes are tender, 10-15 minutes.
Mix flour and milk until it forms a smooth slurry; stir into soup. Bring to a boil, stirring constantly; cook and stir until thickened, about 3 minutes. Stir in cheese until completely melted. Garnish with green onions, bacon, & cheddar cheese on top. Serve with crusty bread or crackers.
Check out my Mom's favorite green bean recipe here!