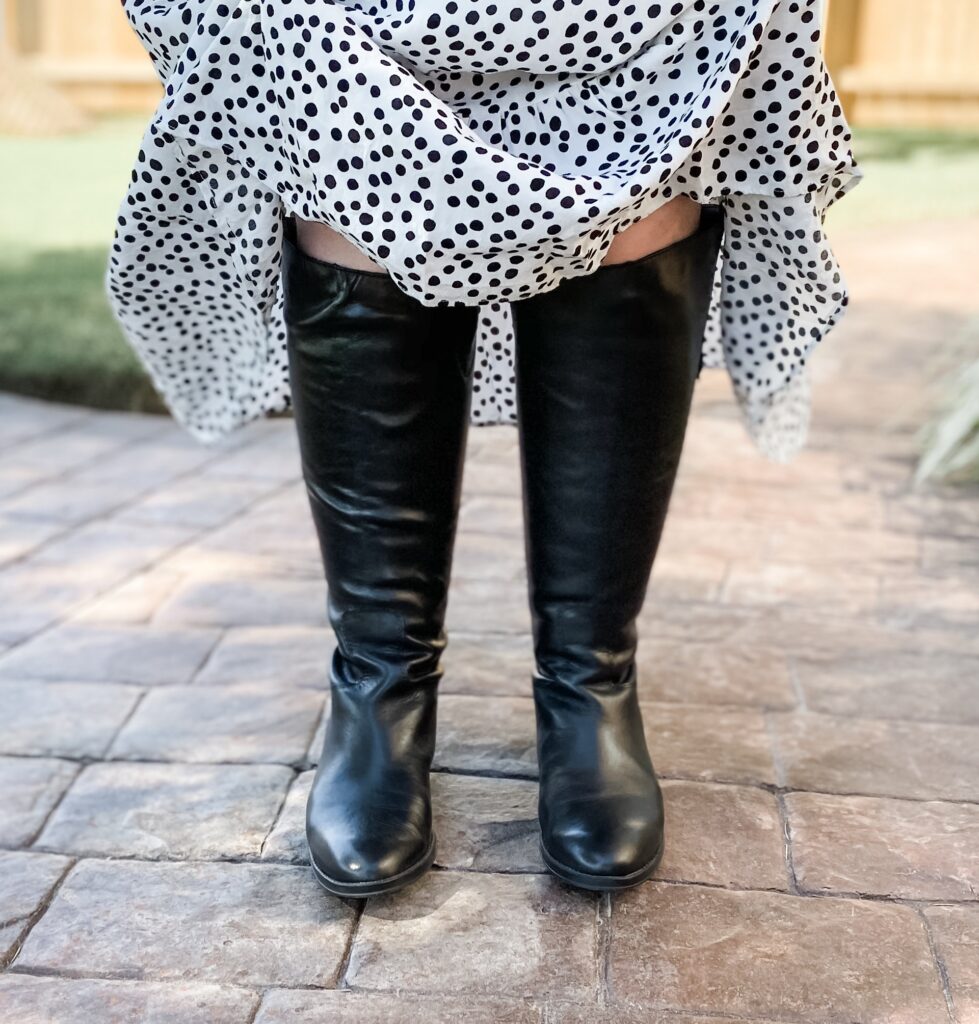 I have been on the hunt for stylish, well made, beautiful wide calf boots for as long as I can remember. If you google "wide calf boots" you're going to get a lot of results. However, most of them look like the style was compromised to make them wide calf. Another issue I have is that there are a lot of boots out there that are labeled as wide calf, but they are not really wide calf. If you are curvy or have large calves, it can be a frustrating journey to find the right boots for your body, but I'm hoping this short guide will help. I have purchased and worn each pair of boots that I'm recommending, so I can attest to to them being a true wide calf option.
For reference, I am 5'2, size 12 bottoms, L/XL top, size 7 shoe with 17″ calf circumference.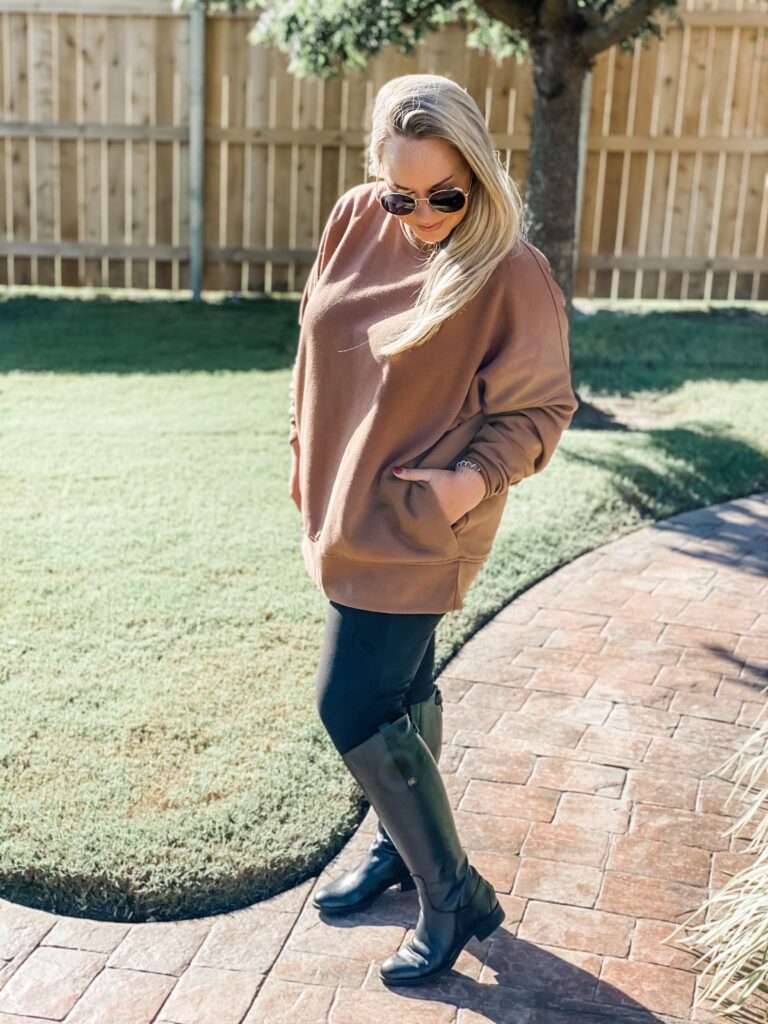 First up are these beautiful Sam Edelman Penny boots. I had my eye on them last season, but just recently pulled the trigger. I had read mixed reviews about if they were a true wide calf or not, and I can say they definitely fit an athletic/wide calf. These were snug with leggings, but I imagine they will stretch a bit. They feel expensive, but the price point is fair. I plan on ordering the brown color, too!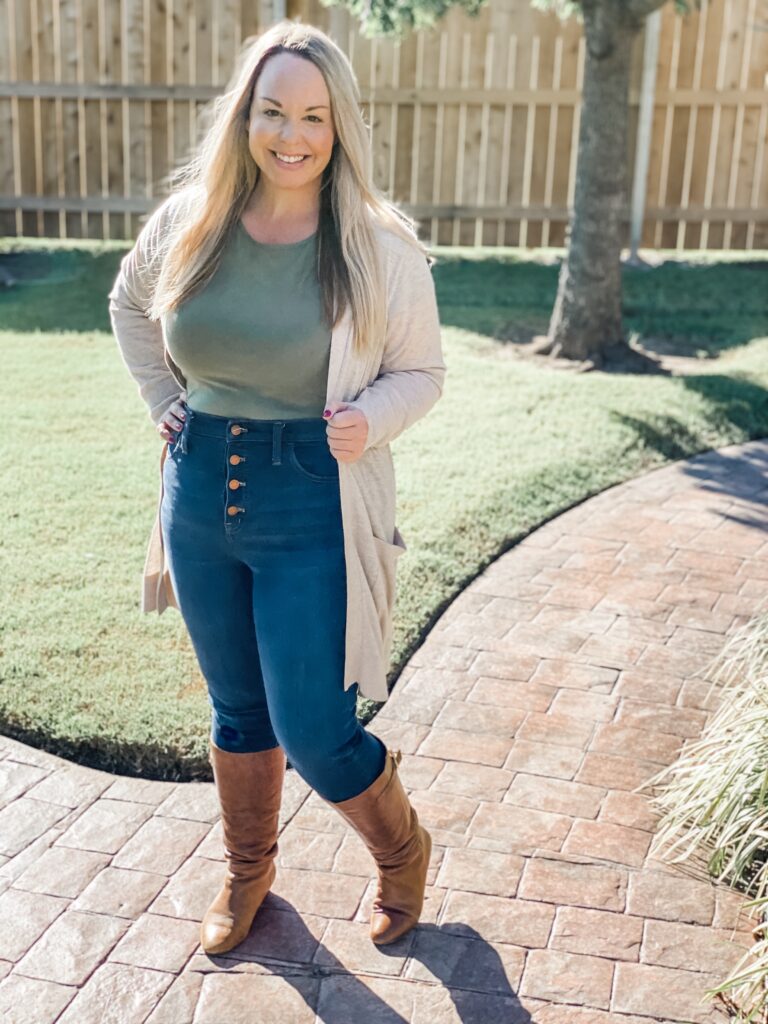 Brace yourselves because I'm letting you in on the biggest secret in the wide calf boot world. These Steve Madden Intyce boots are not labeled wide calf, but they have a calf circumference of up to 20 inches! I discovered them at Dillards about eight years ago, and have bought a pair about every two years since. I wear the heck out of them. They have a buckle at the top that you can extend to make the calf circumference wider or smaller. I extend it all the way, and even had Dillards punch a new hole in the band so I could make them even looser (similar to how you would on a belt). I cannot say enough good things about this boot. They can be dressed up or down and are extremely comfortable.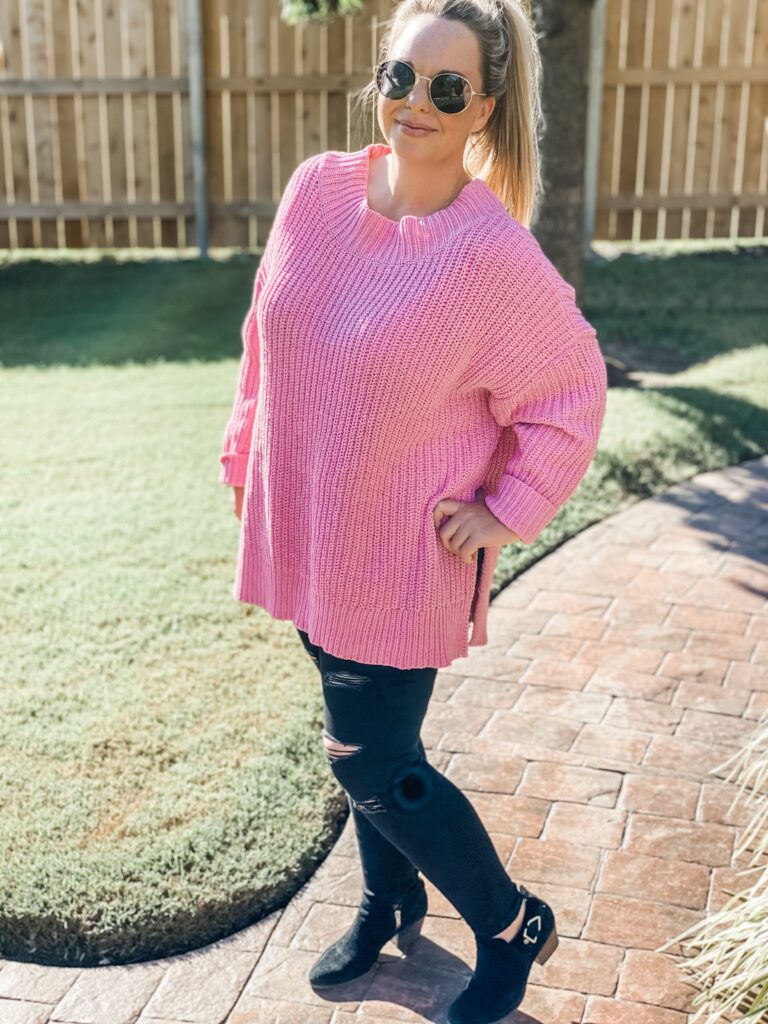 Booties are always a great option for gals with wide calves. Not every bootie is made equal though. This Franco Sarto Garfield bootie is one of my favorites because the cut of boot is so flattering. The front doesn't come up too high over the ankle, and the heel height is perfect for comfortable all-day wear. I have them in black suede and black leather, and plan on getting a neutral color too.
SHOP THIS POST