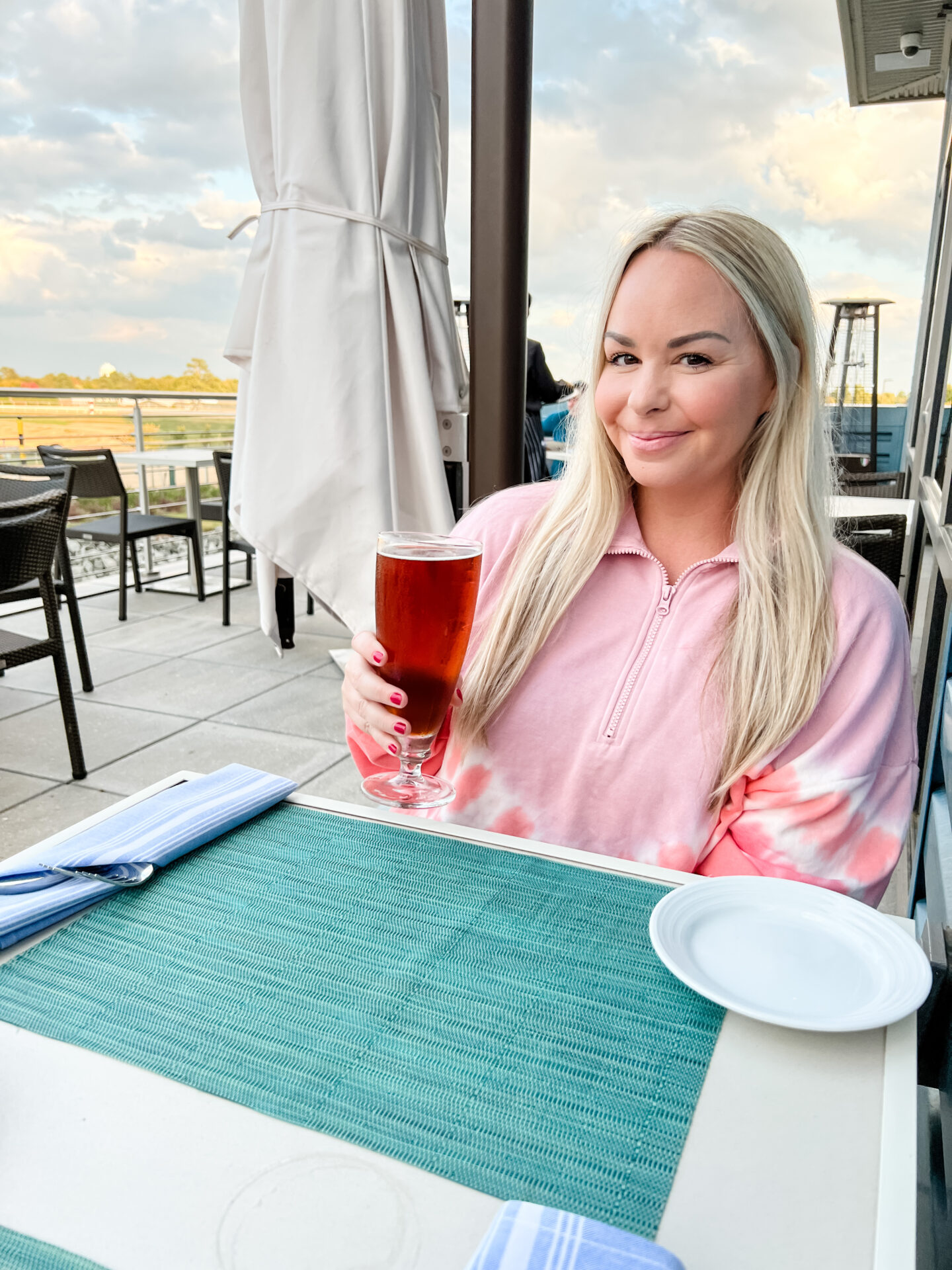 I absolutely love a quick weekend trip. The kind where you can pack a small bag, get in the car, and be at your destination in just a few quick hours. To me, weekend road trips are the best kind of getaway, so when Oaklawn Racing Casino Resort invited me to come stay, I jumped at the opportunity.
Nestled in the quaint town of Hot Springs National Park, Oaklawn has some extremely deeply rooted history. The race track has been there since 1904, and to this day they still host Thoroughbred horse racing every December to May. The horse racing is just a small piece of what Oaklawn has to offer, though. A recent expansion and renovation made way for new additions to the casino, an incredible luxury spa, multiple restaurants, a multi-purpose events center, and an insanely gorgeous hotel. I had the opportunity to get a little taste of everything Oaklawn has to offer, and I can't wait to share it with you!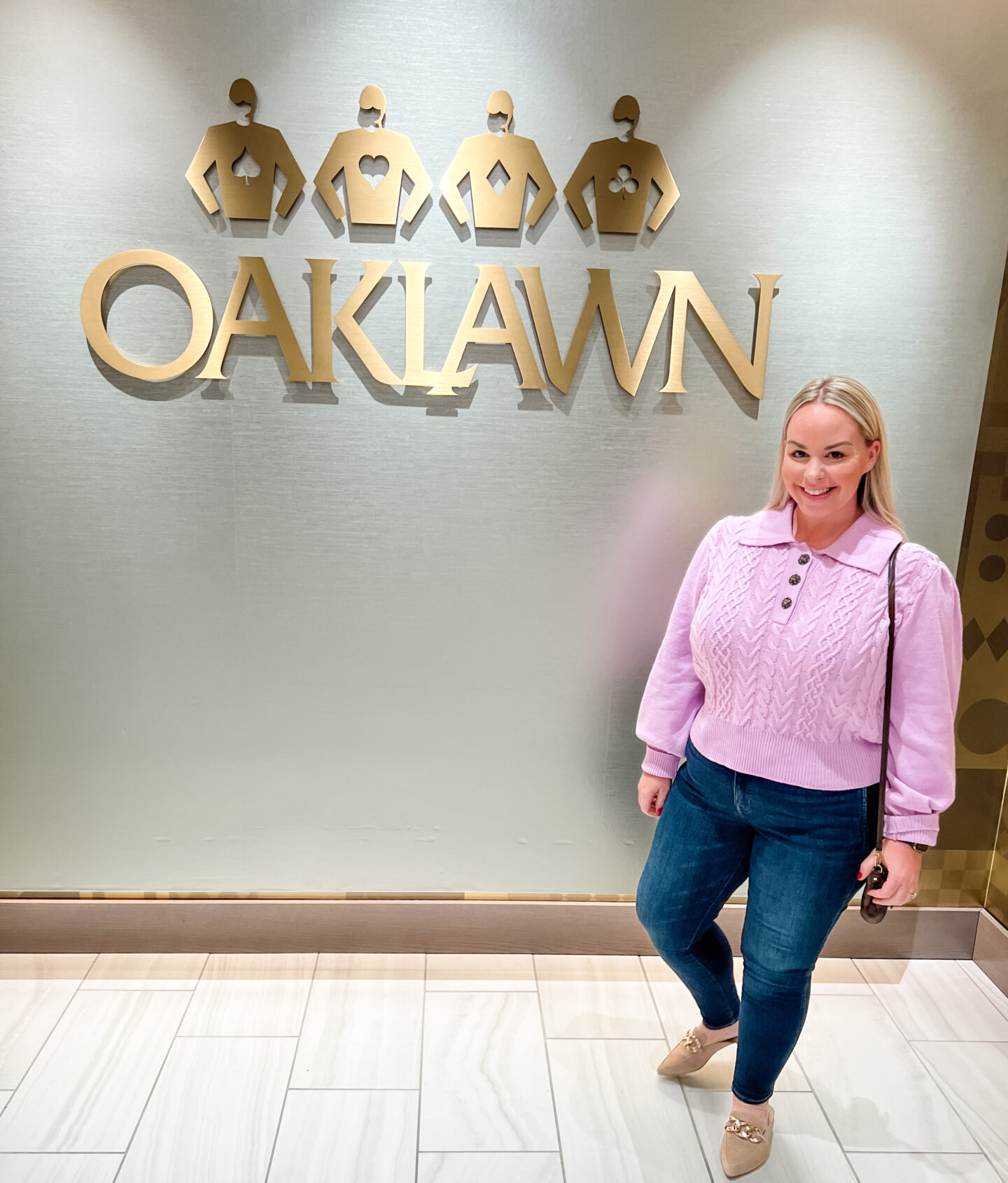 THE HOTEL AT OAKLAWN
When I first arrived at Oaklawn, I was so impressed from the moment I walked through the door. The hotel lobby is so stylish and inviting that you know you're somewhere special from the moment you arrive. I stayed in a double queen room that overlooked the racetrack, and the same style of decor was carried all throughout the guest rooms. There were lots of little touches really made my hotel room special. The bathroom vanity mirror had the option to adjust the brightness so if you're doing make up, you can turn it up really bright, or if you're using the bathroom in the middle of the night, you can dim it all the way down.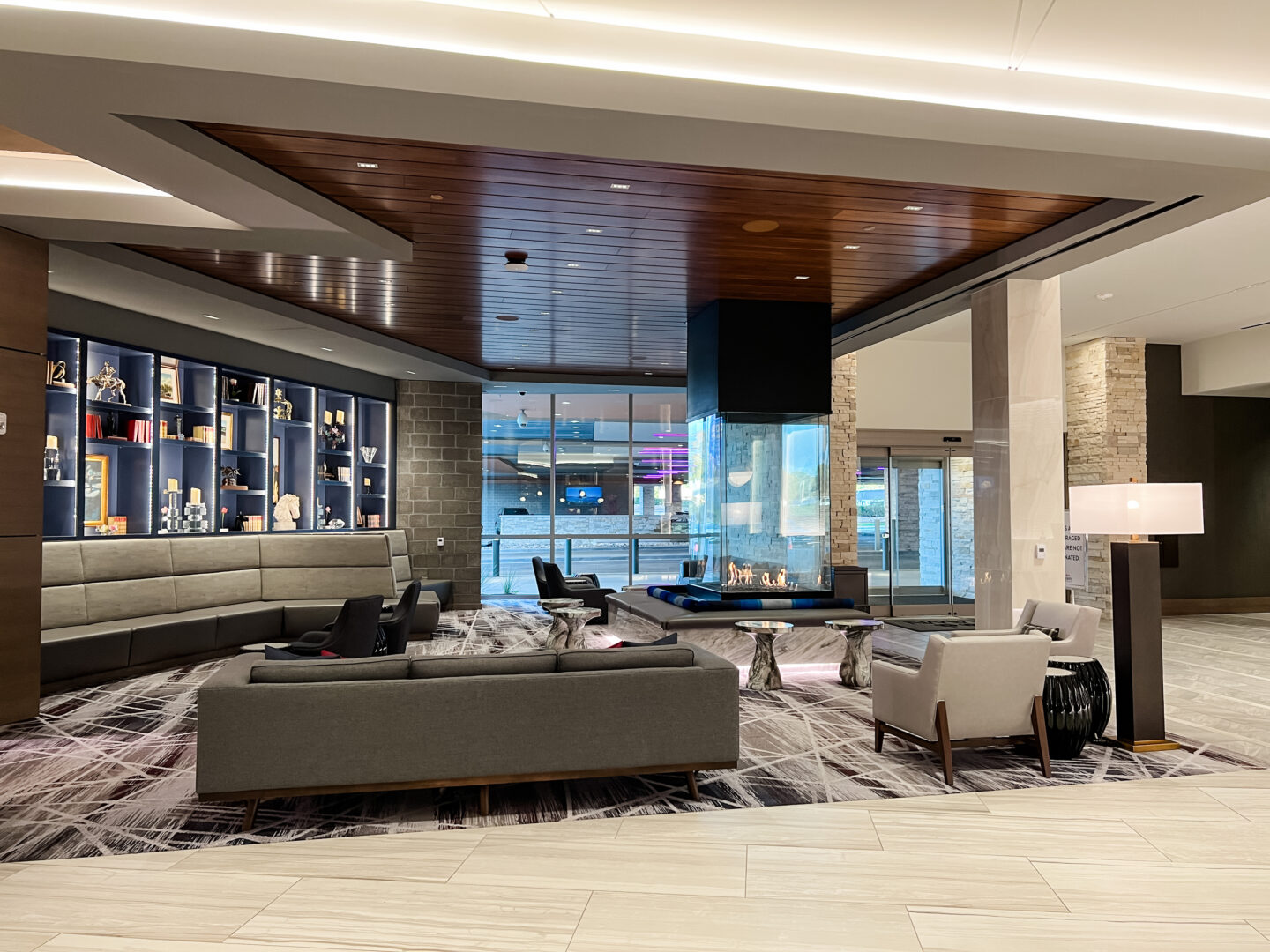 A tablet on the nightstand served as the command center for the room. I could use it to order room service, more pillows, check out the restaurant menus, and more just with the tap of a finger. It was so convenient to have everything centralized in one place. Another thing I really loved about the hotel room was that it was within a couple minute walk to the event center, casino, and even the racetrack.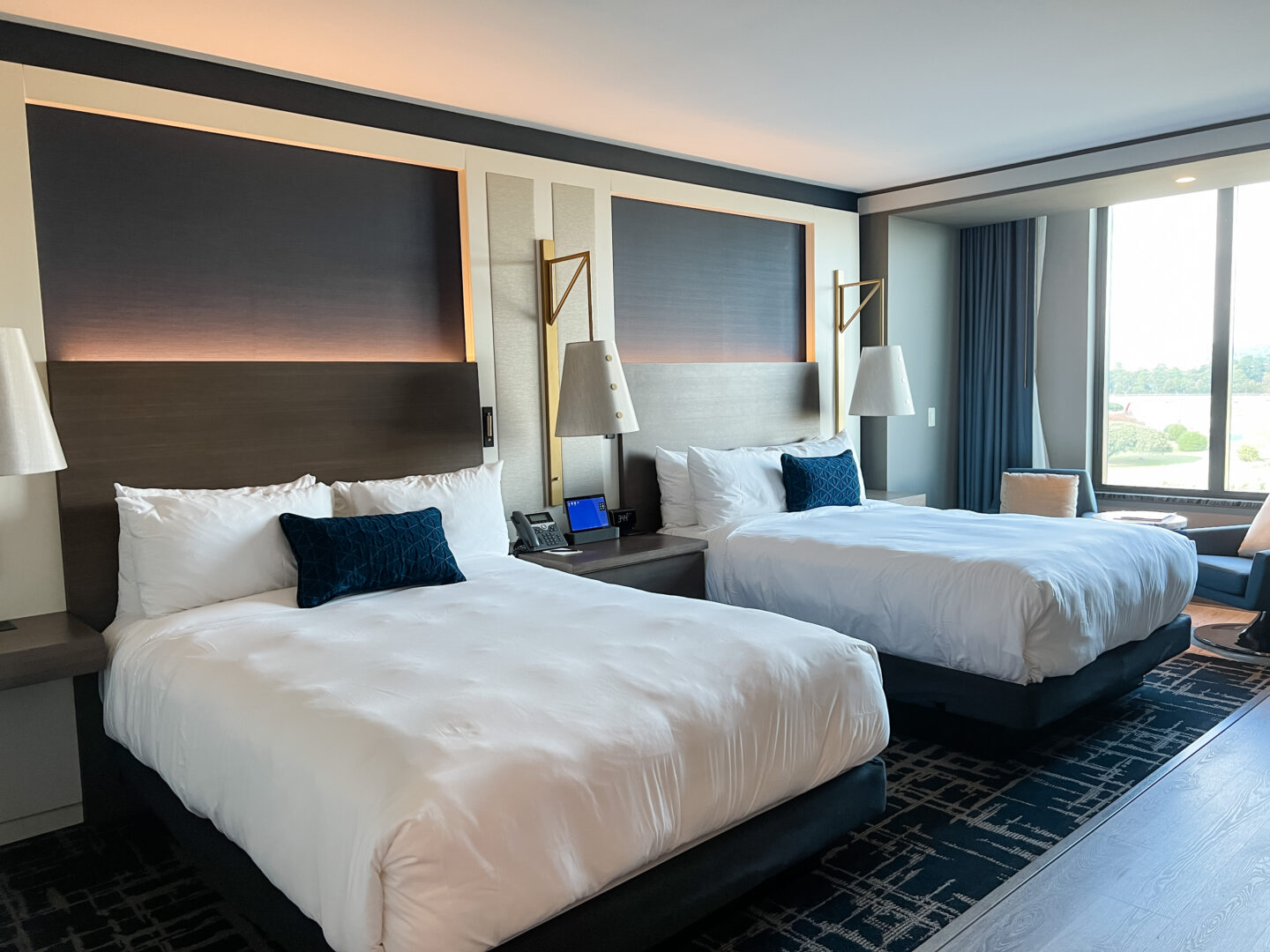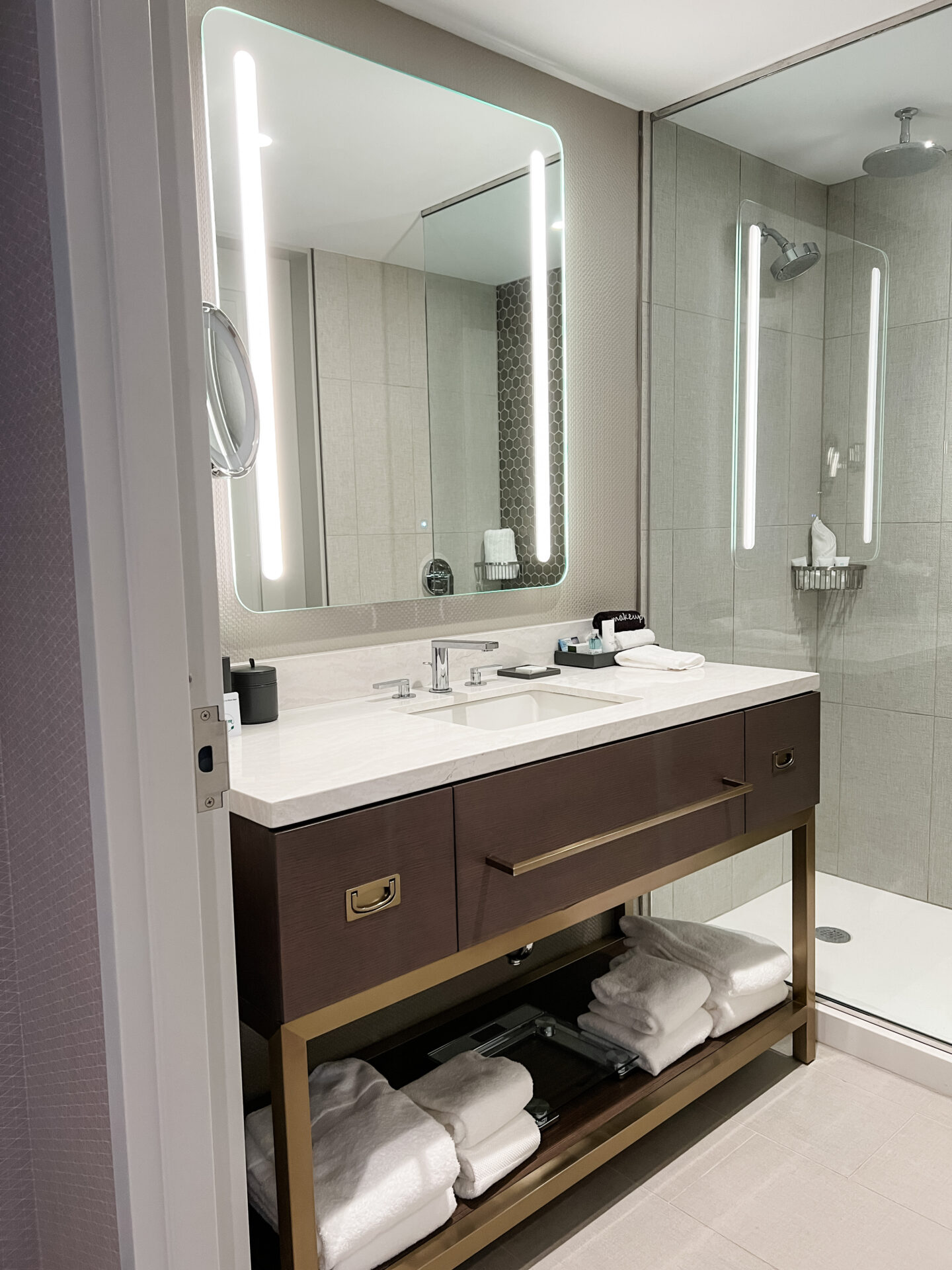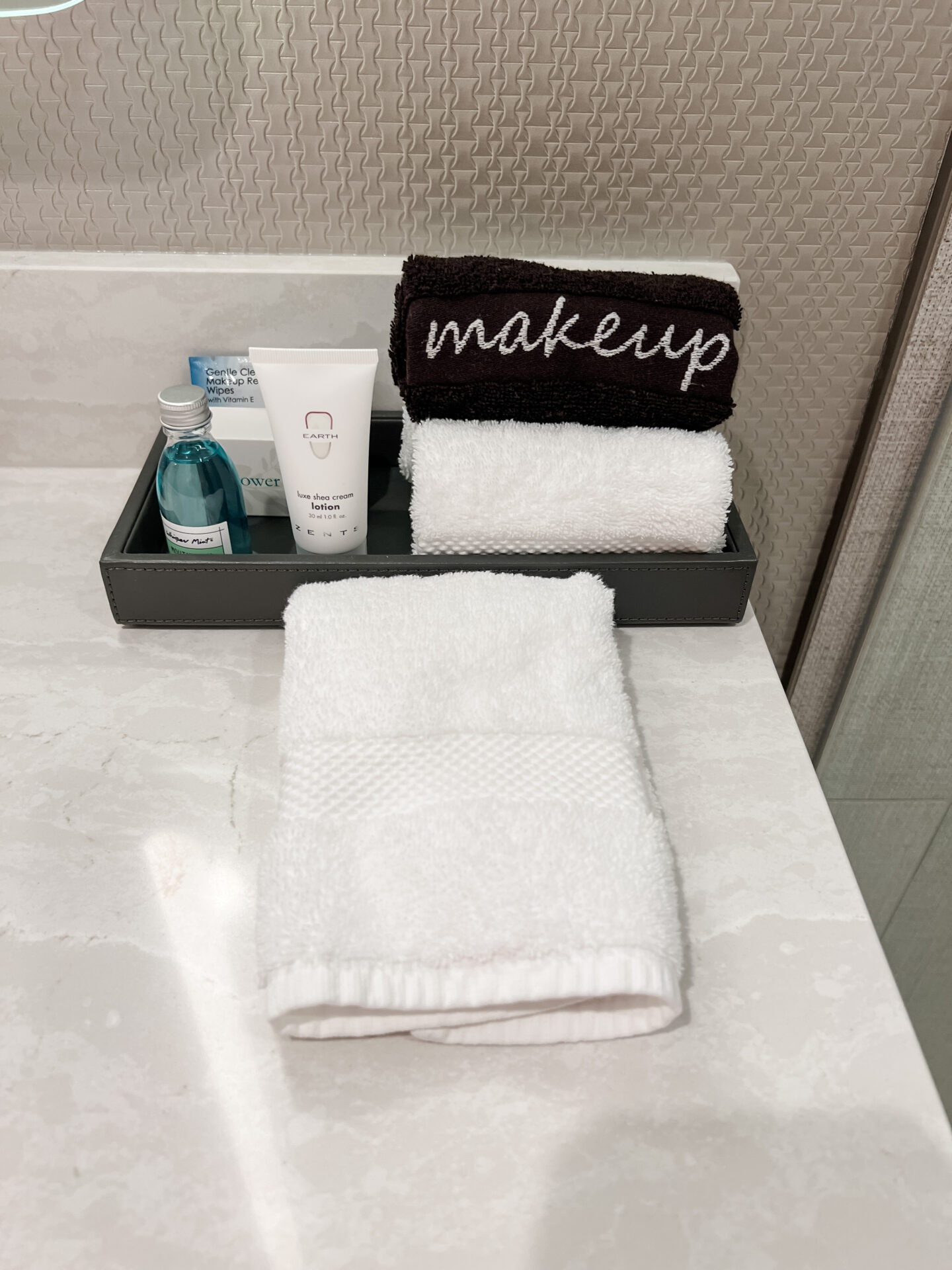 THE RESTAURANTS AT OAKLAWN
There is no shortage of places to eat at Oaklawn Racing Casino Resort. We had dinner at The Bugler which is their fine dining restaurant. We had the Wagyu burger and the pappardelle pasta and both were so delicious. We dined outside and our table overlooked the racetrack, so the ambiance was ten out of ten.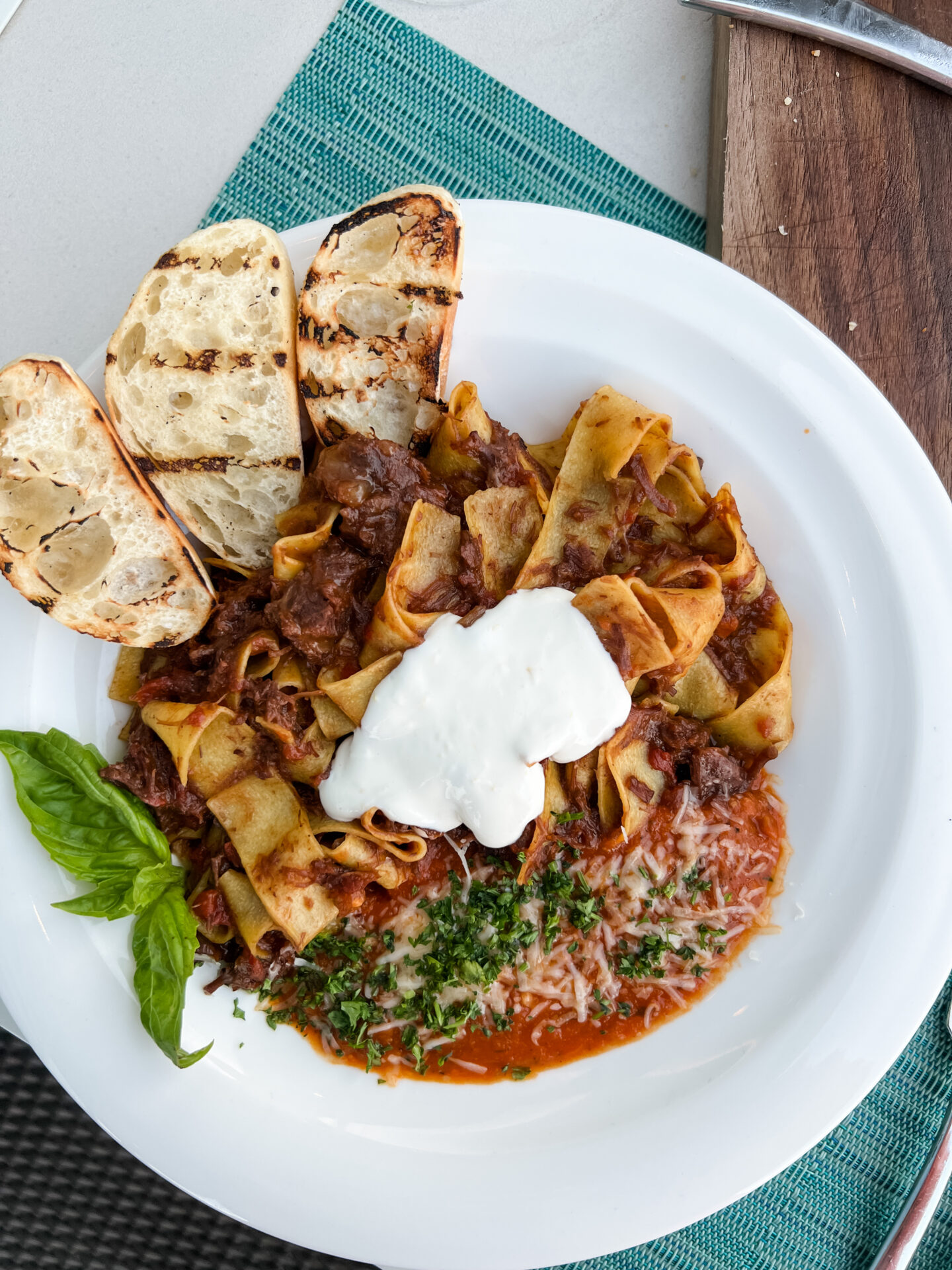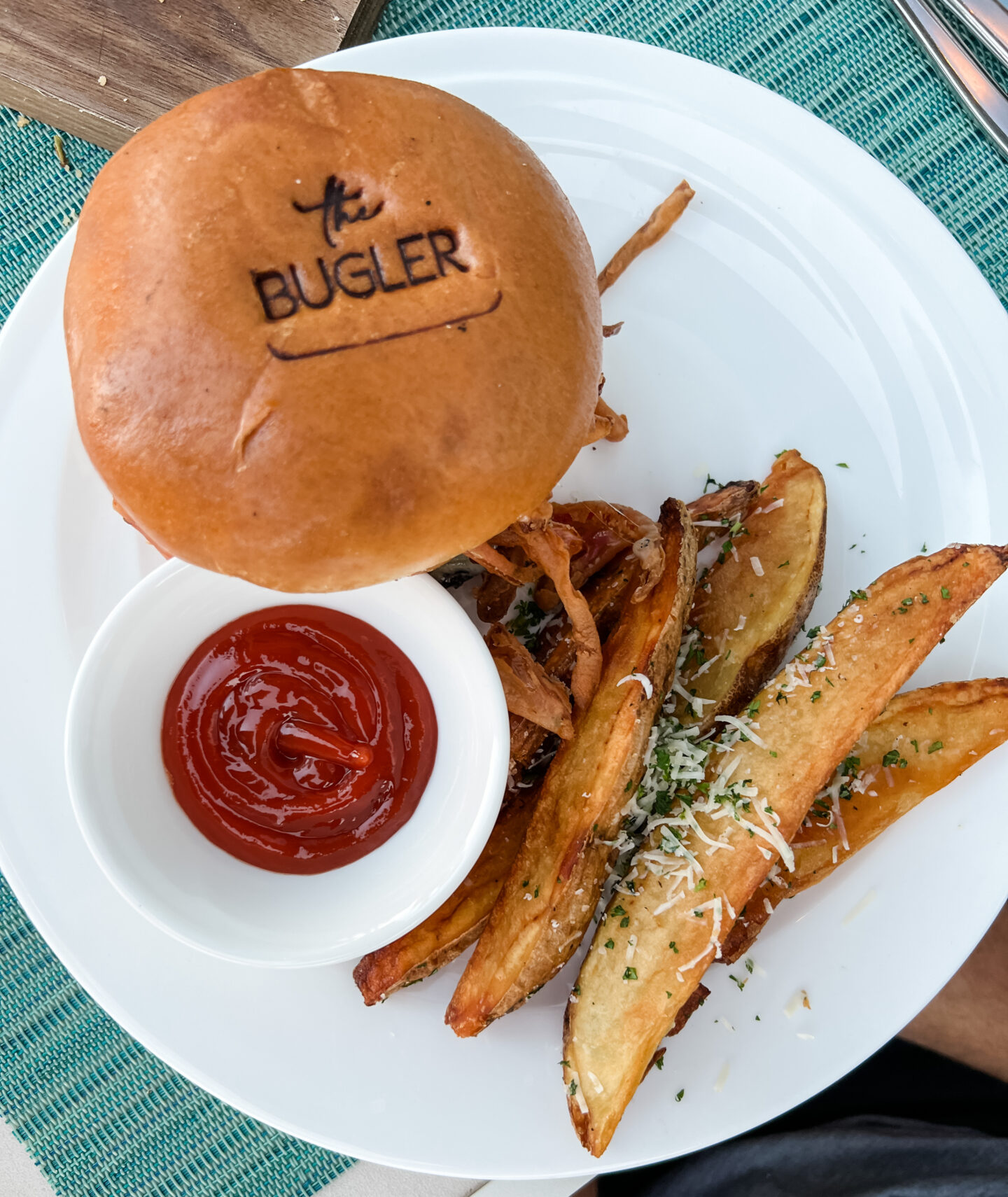 There's a great food court inside Oaklawn that is home to Big Al's Diner and Percs. Big Al's has everything you'd expect from a classic diner, including delicious milkshakes. Percs serves up some really great coffee, and it was the perfect start to my morning after a fun night at Oaklawn.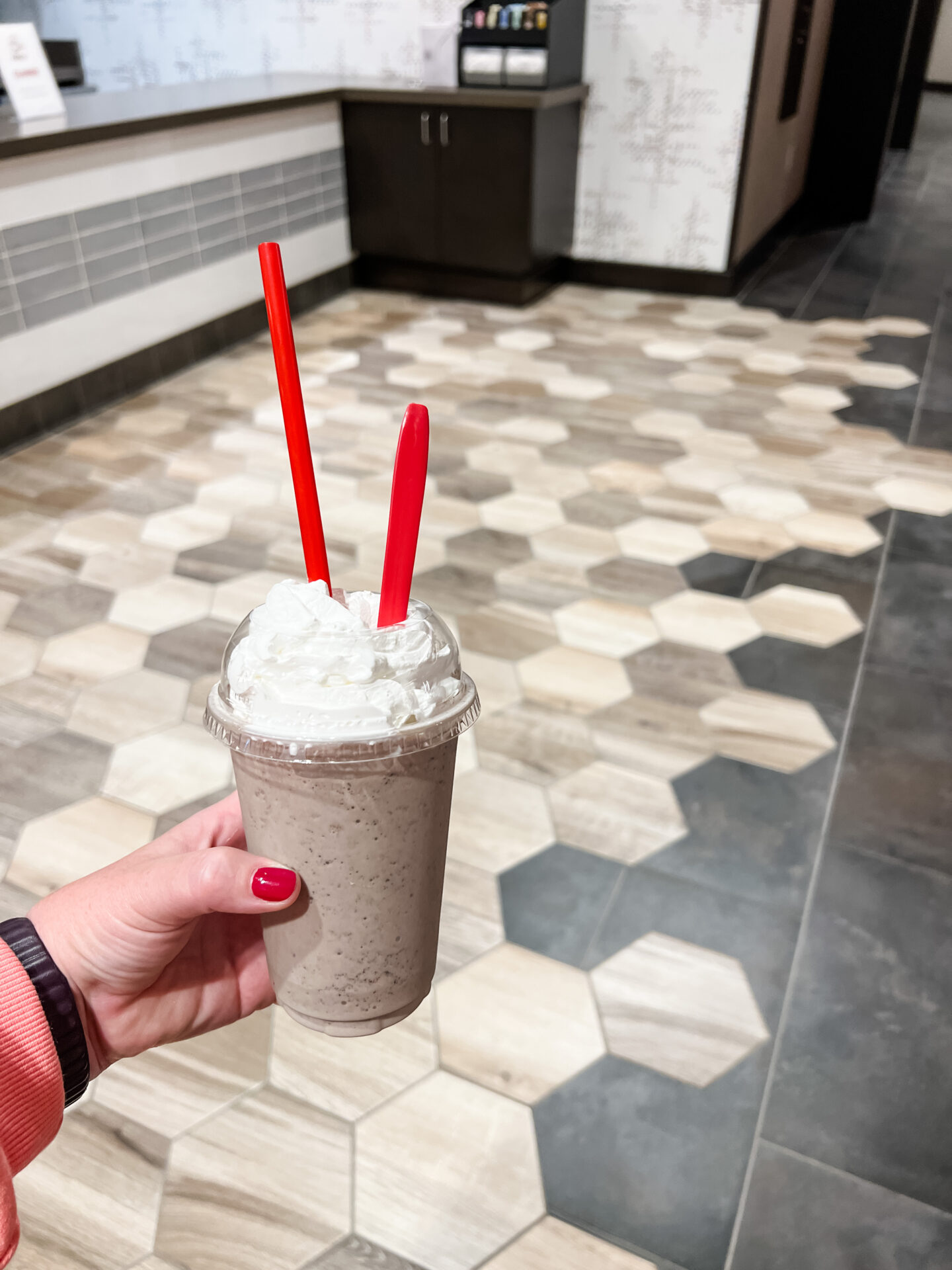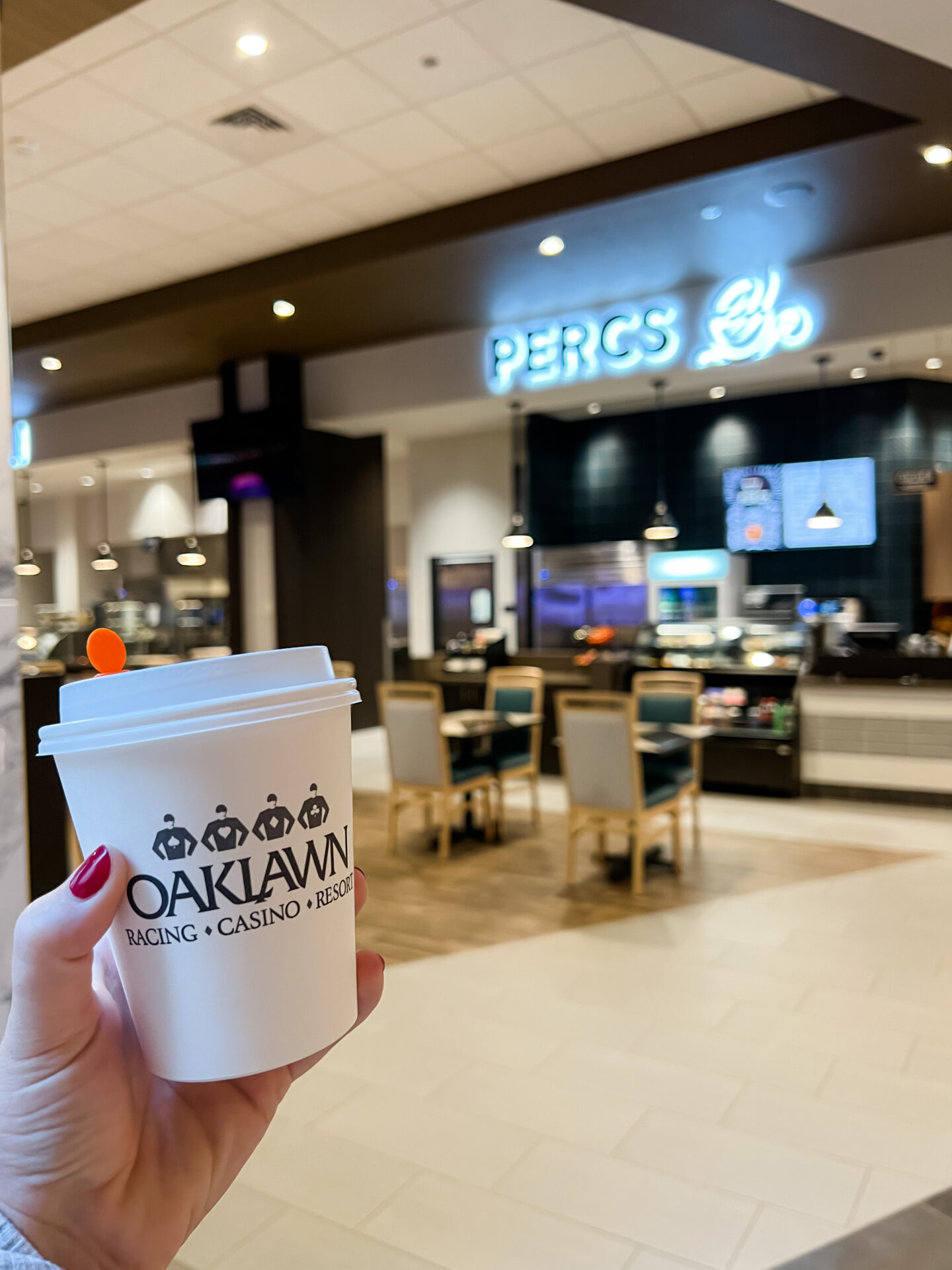 ENTERTAINMENT AT OAKLAWN
One of the best parts of the most recent expansion at Oaklawn is the Event Center. They host top names in the music industry in a really stunning venue. I was lucky enough to see Sara Evans perform during my weekend at Oaklawn, and I loved how intimate of a setting it was. She is such an amazing performer, and the fact that I could walk from my hotel room to the event center in less than five minutes was the icing on the cake.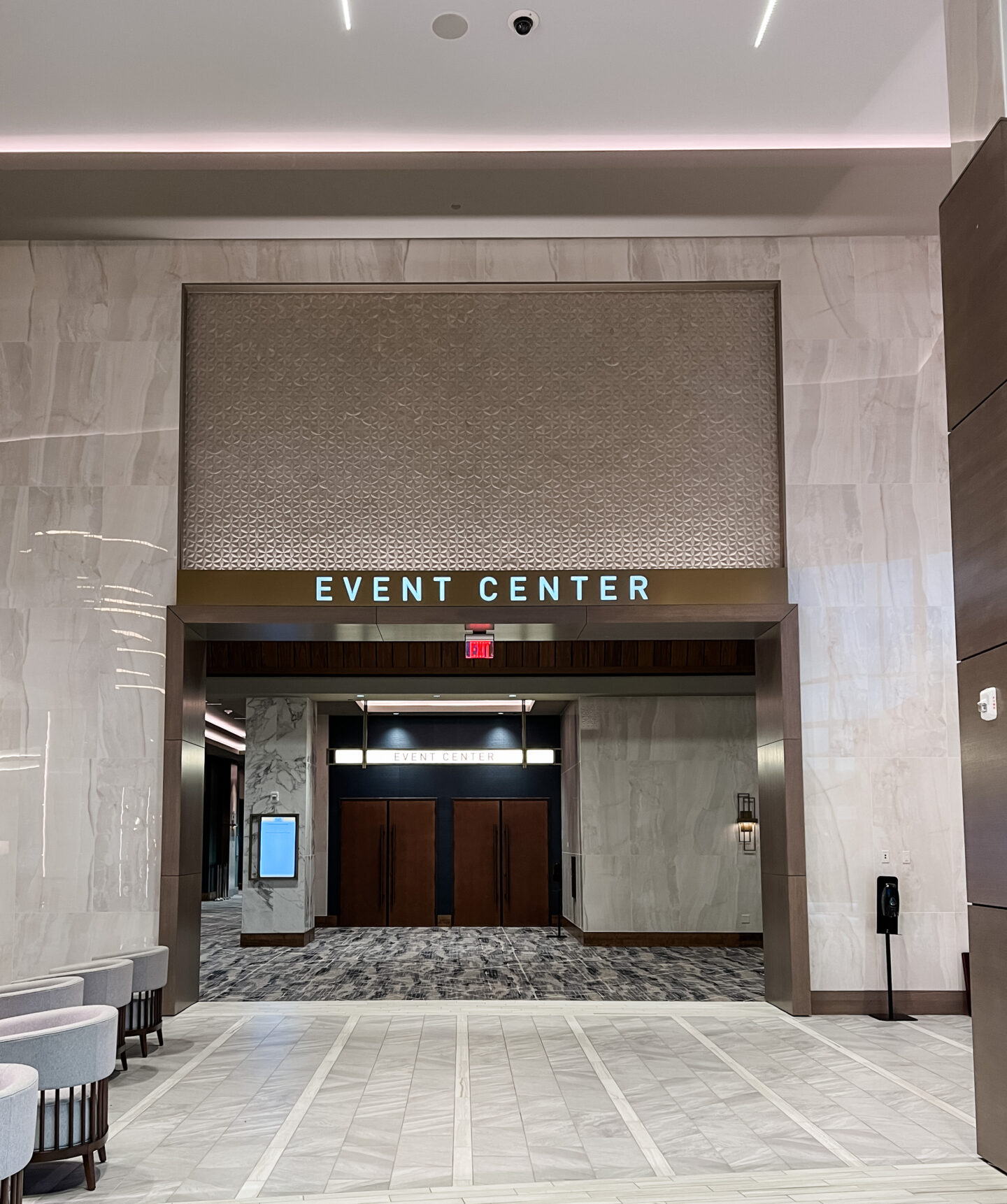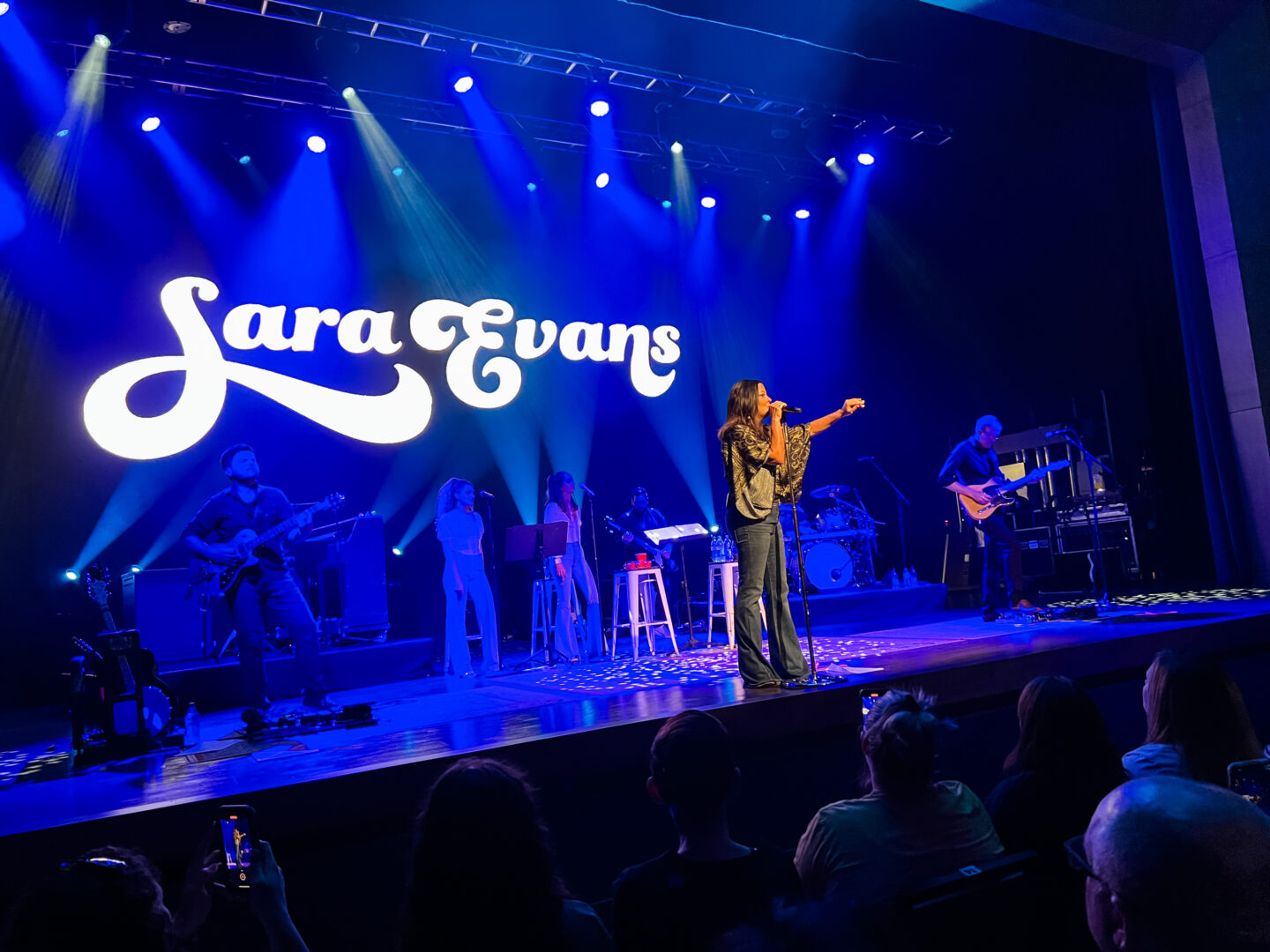 Horse racing at Oaklawn is really a favorite past time in the Hot Springs area. The track opened over one hundred years ago, and still hosts some of the most prized horses in racing today. The races run from December-May, so I didn't get the chance to catch a race during my stay. It would be such a fun date night or an outing for an entire family. Grandstand tickets are only $5!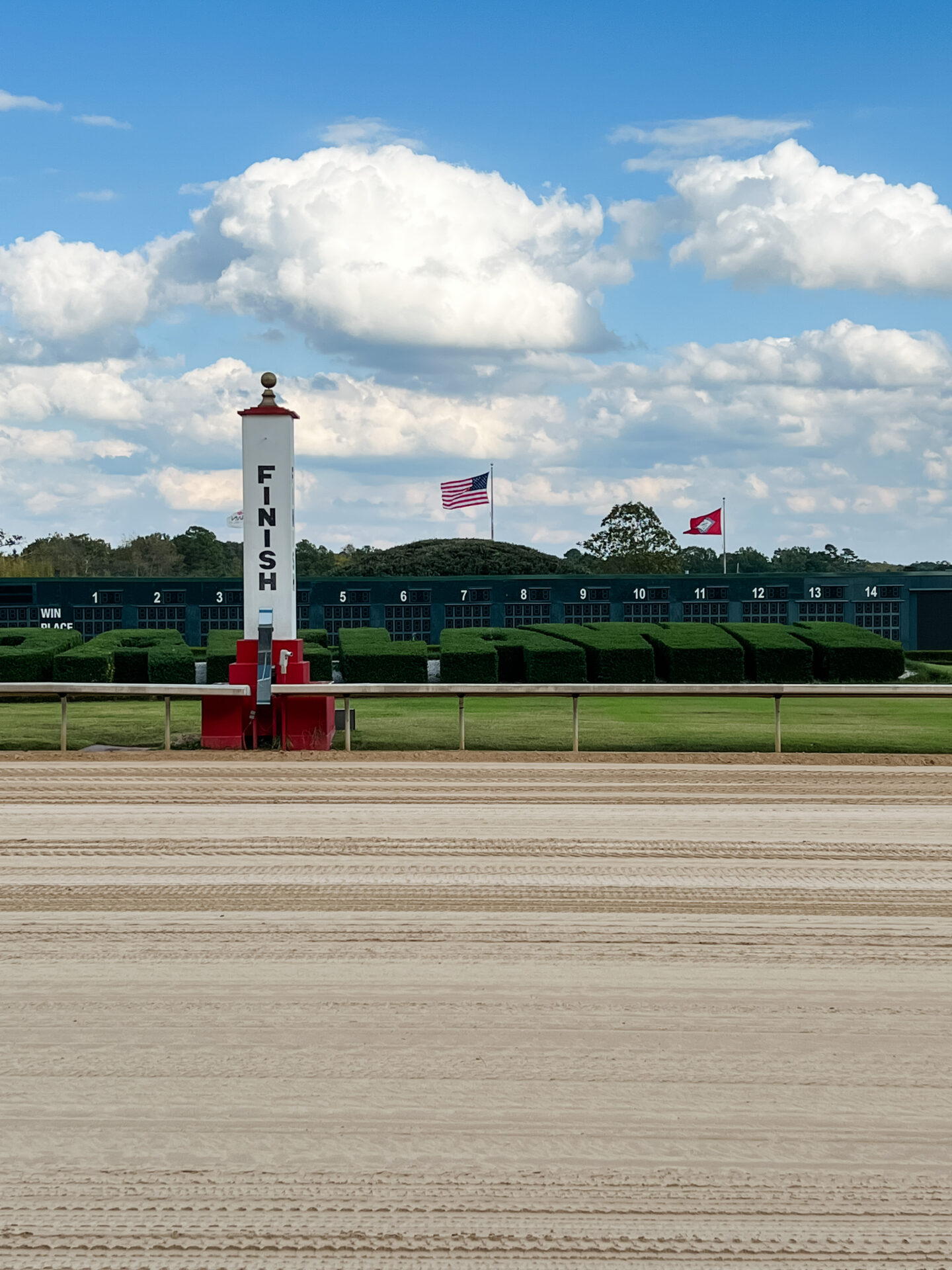 The casino at Oaklawn is one of the nicest, cleanest ones I've ever been to. The entire property is smoke free, so as a non-smoker I really appreciated that. There is a smoking section being built, and it will have a state-of-the-art filtration system that will keep any smoke from leaving the room. You'll find all the usual games you'd see at any casino like slot machines, blackjack and poker tables, craps, roulette, etc. One thing that was new to me was sports betting. I know that you can bet on sports on mobile apps, online, and in places like Las Vegas, but the fact that we could bet on sports from the super fun sports betting area was a blast!
ASTRAL SPA AT OAKLAWN
Another part of the recent expansion at Oaklawn is the Astral Spa. When I say that I am obsessed, I truly mean that I am obsessed.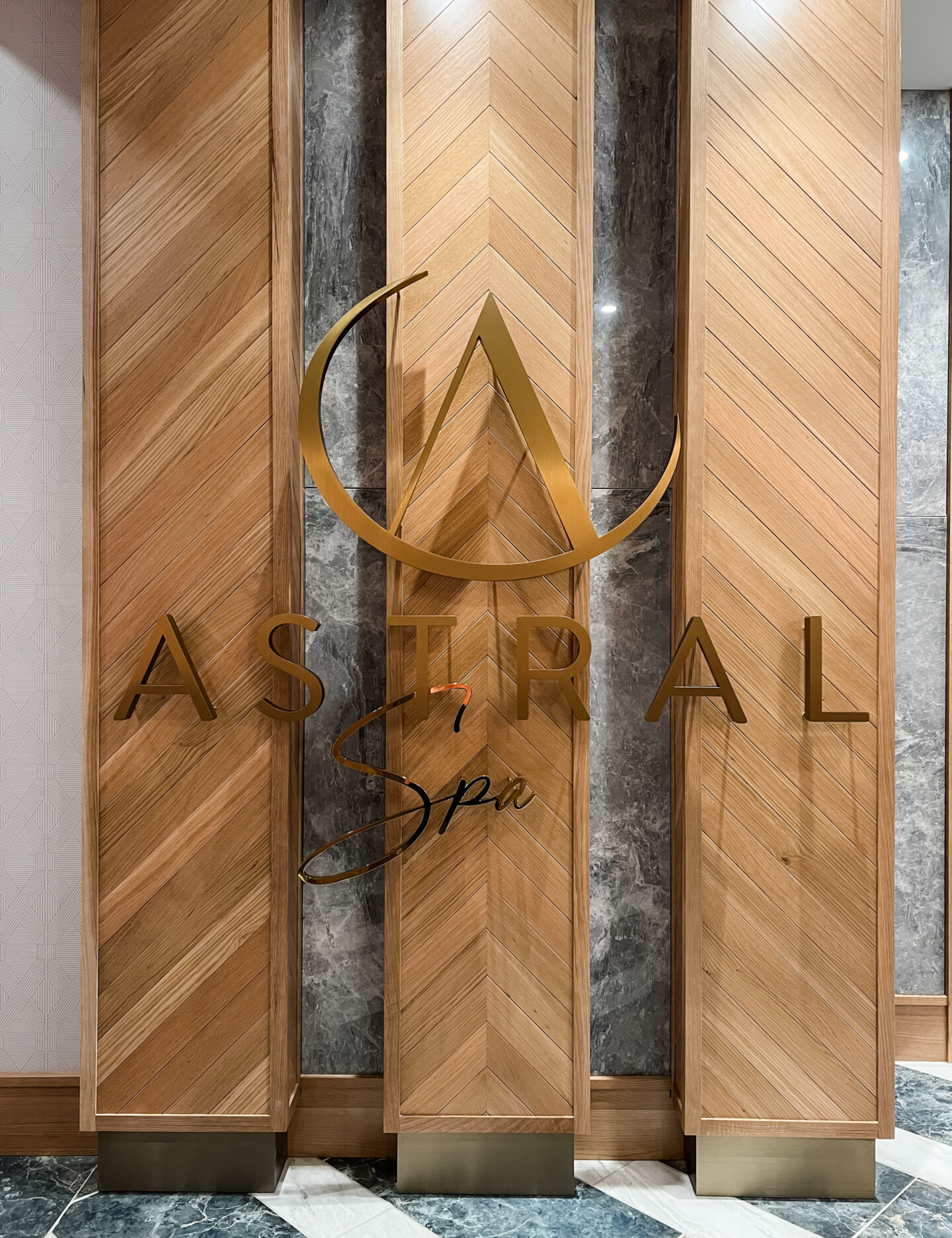 I checked in for my facial appointment at 9am on my last day at Oaklawn, and it could not have been a better ending to my stay. The first thing I was asked to do was to pick a scent that would be used throughout my service. I chose "Earth" because of how clean and simple it smelled. After I chose my scent, I was escorted to the women's lounge. I chose a locker, put on my plush Astral robe and comfy slippers, and headed into the room for my facial. My esthetician's was Kim. She was so extremely skilled at what she was doing, and I finished my appointment with skin that felt so hydrated and smooth that it made me never want to wear make up again.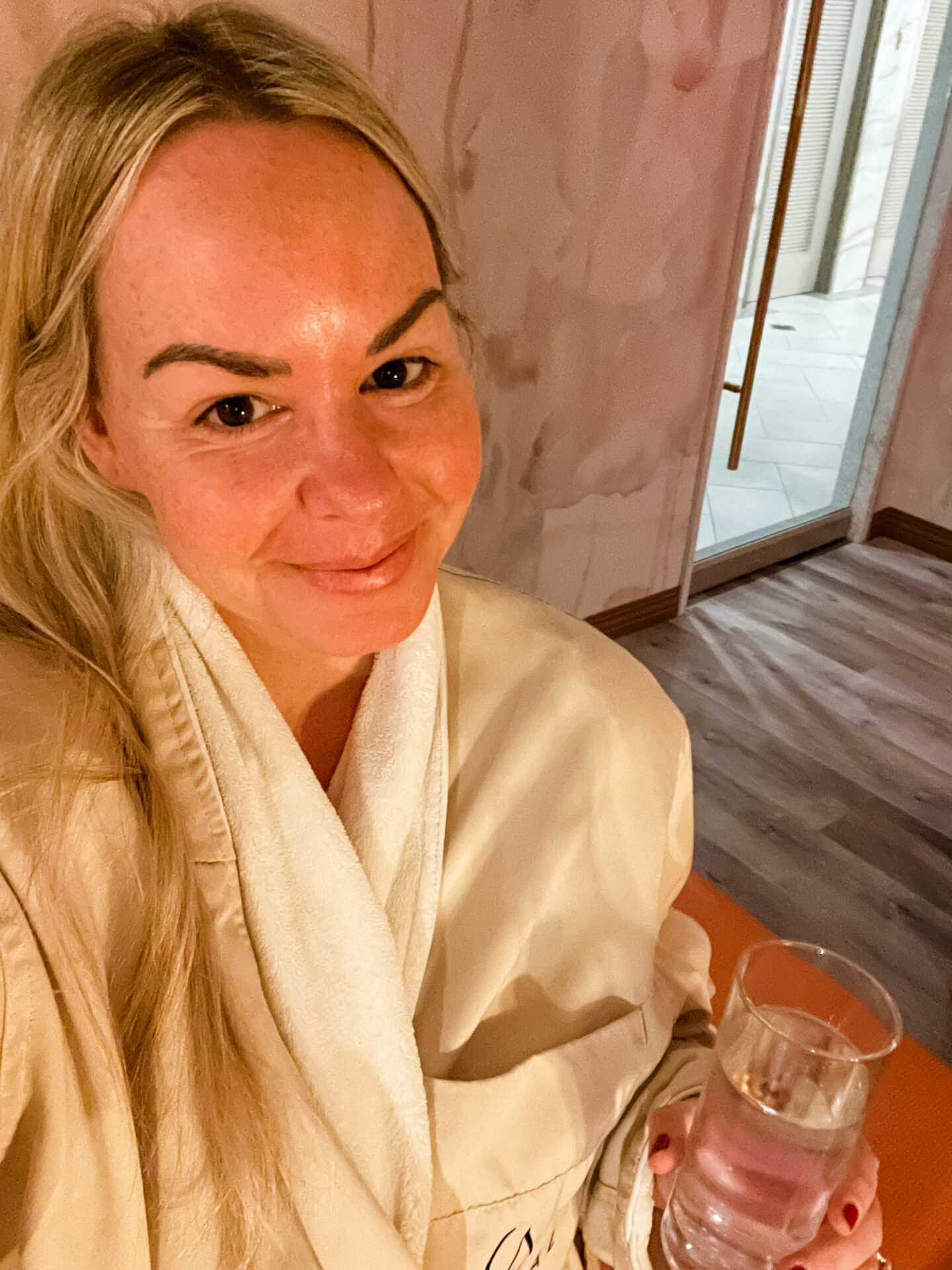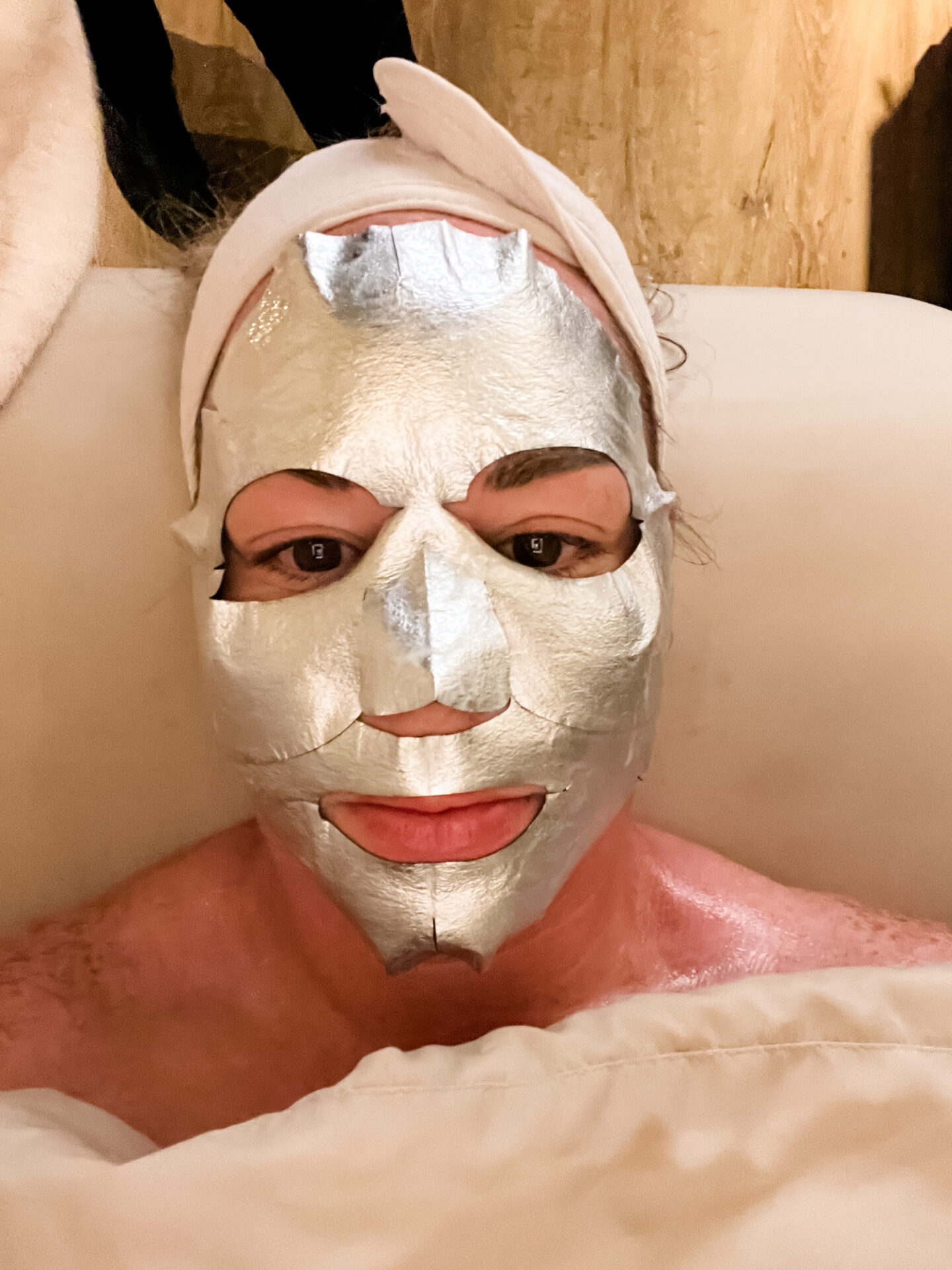 When you book an appointment at Astral, you have access to the amenities in the spa for the full day. The amenities include women's and men's lounges, a co-ed lounge with a Himalayan salt wall, showers, saunas, a hot tub, and the list goes on and on. If we didn't have to drive home that day, I seriously could have spent several hours there.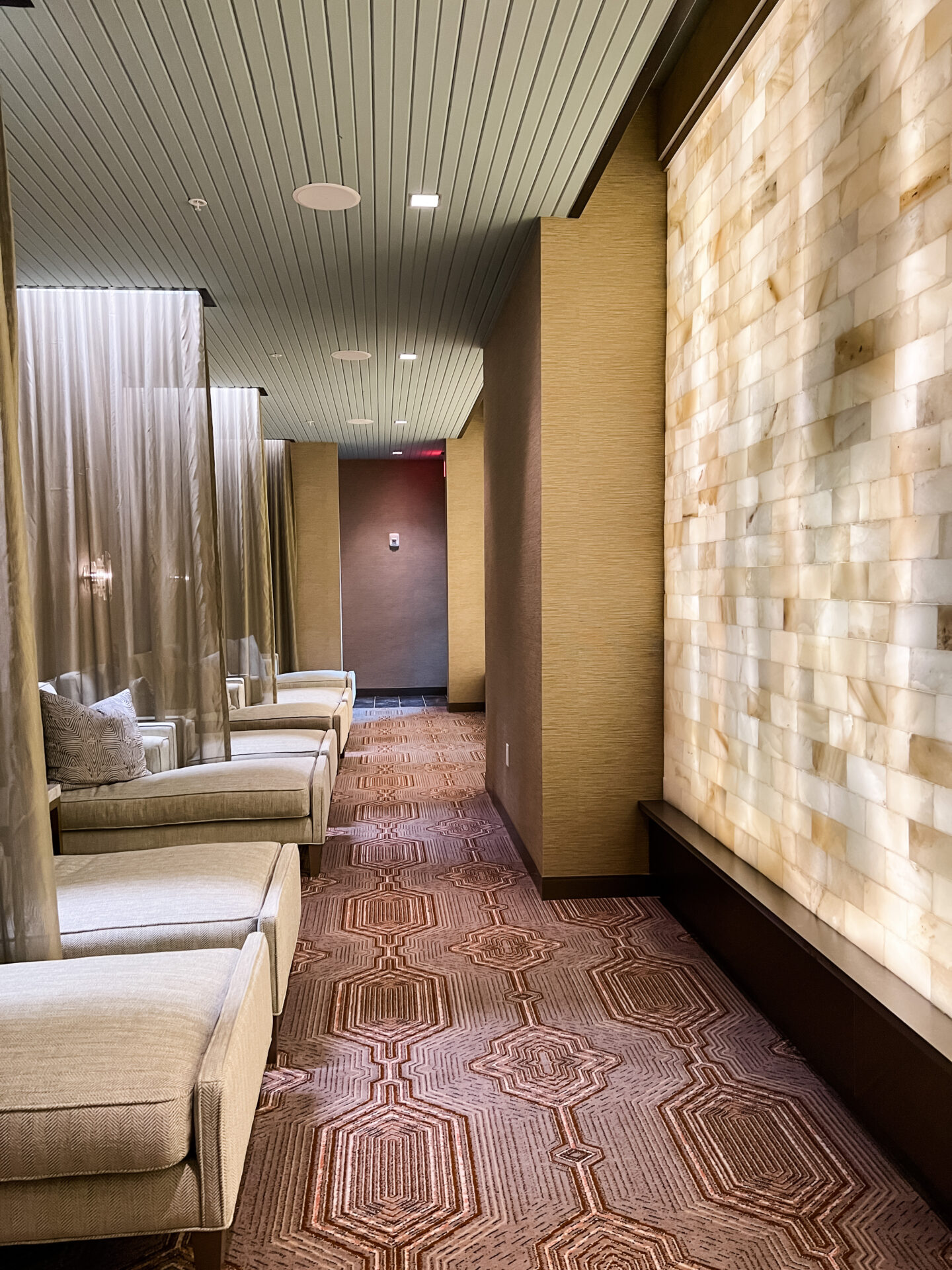 Oaklawn Racing Casino Resort was one of my favorite properties I've ever visited on a road trip. The drive through the Ouachita National Forest was so beautiful and really forces you to slow down and enjoy what's around you. Next time you're looking for an adventure that is both luxe and convenient, I hope you choose Oaklawn!
Thank you to Oaklawn Racing Casino Resort for sponsoring this post.