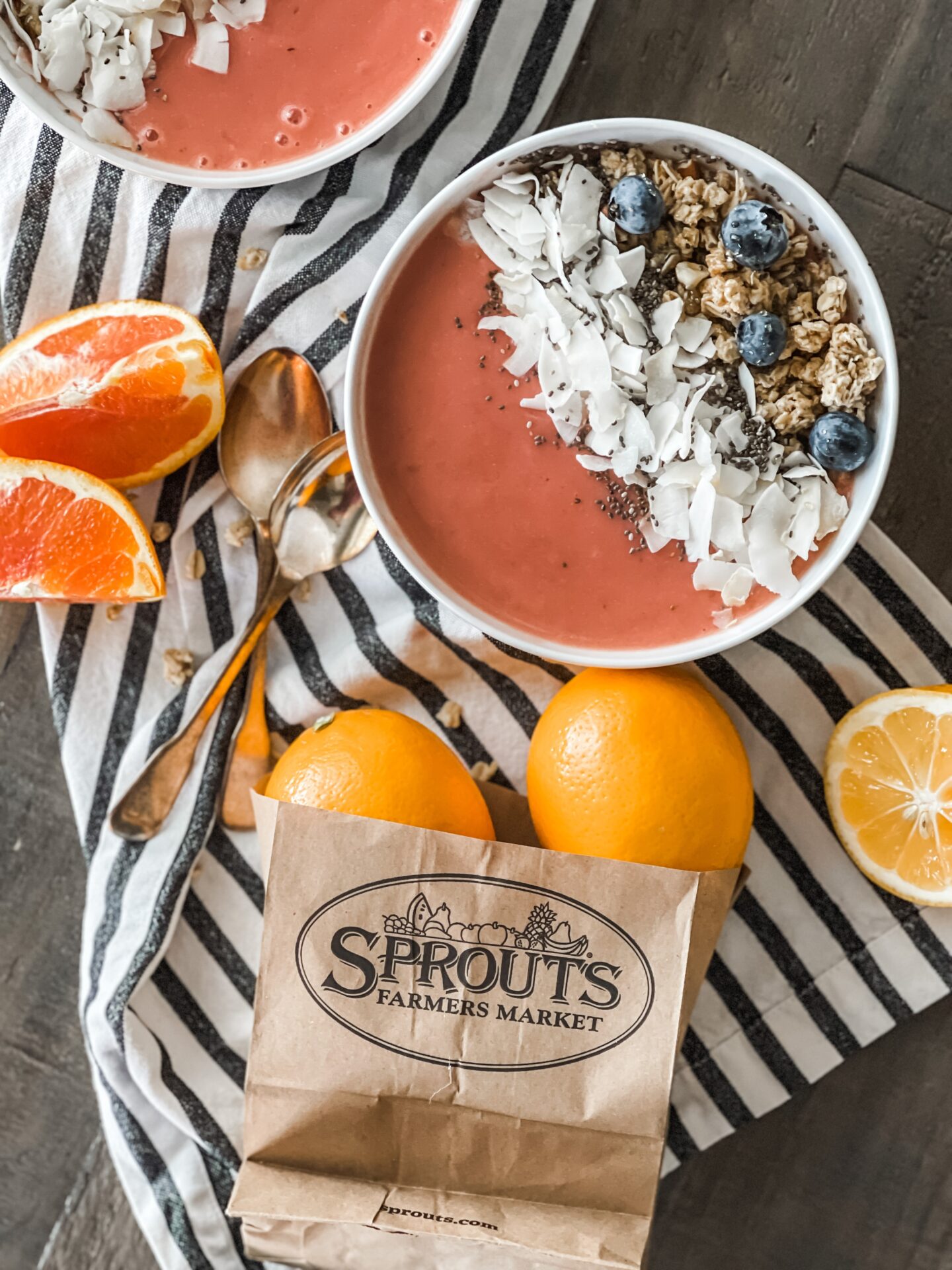 This easy citrus smoothie bowl recipe is sure to ease you into Spring.
When you think of winter, you don't really think of fresh in season fruit. Winter citrus often times gets overlooked because summer steals the show when it comes to buying fruit. Grapefruit is probably my favorite winter citrus, and it was the inspiration for this recipe. I hope you enjoy!
INGREDIENTS
SMOOTHIE:
1/2 grapefruit
1/2 orange
1/2 lemon
1/2 banana
1 cup frozen strawberries
1 cup frozen pineapple
1/2 cup almond milk
TOPPING:
Blueberries
Granola
Unsweetened coconut flakes
Chia seeds
Honey
INSTRUCTIONS
Combine all smoothie ingredients in a blender and blend on high until completely smooth. Pour the smoothie into a bowl and top with any kind of fruit, granola, or toppings you wish!
This smoothie bowl recipe can be modified based on what you have in your pantry or fridge.