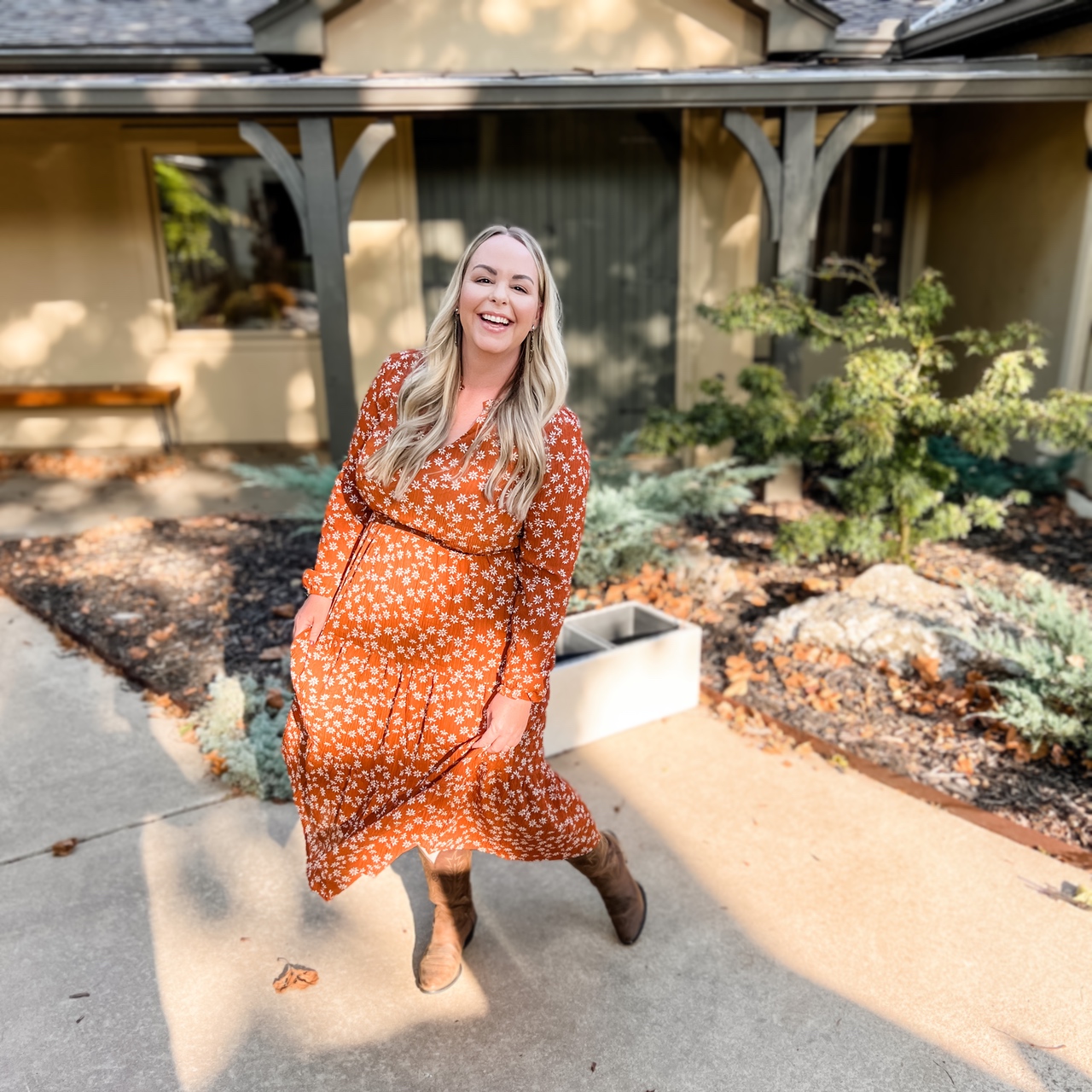 Ah, the first day of October. There's just something about this month that makes me feel warm and cozy inside. The temps are finally starting to drop here in Oklahoma, and I'm fully ready to start switching over to a fall inspired wardrobe, especially these affordable fall dresses!
Today I'm sharing three affordable fall dresses that work great on all body types. For reference my sizing is normally a 10/12 or Large in dresses an I'm 5'2.
COMFY CASUAL PRAIRIE DRESS
SMOCKED WORK APPROPRIATE MIDI DRESS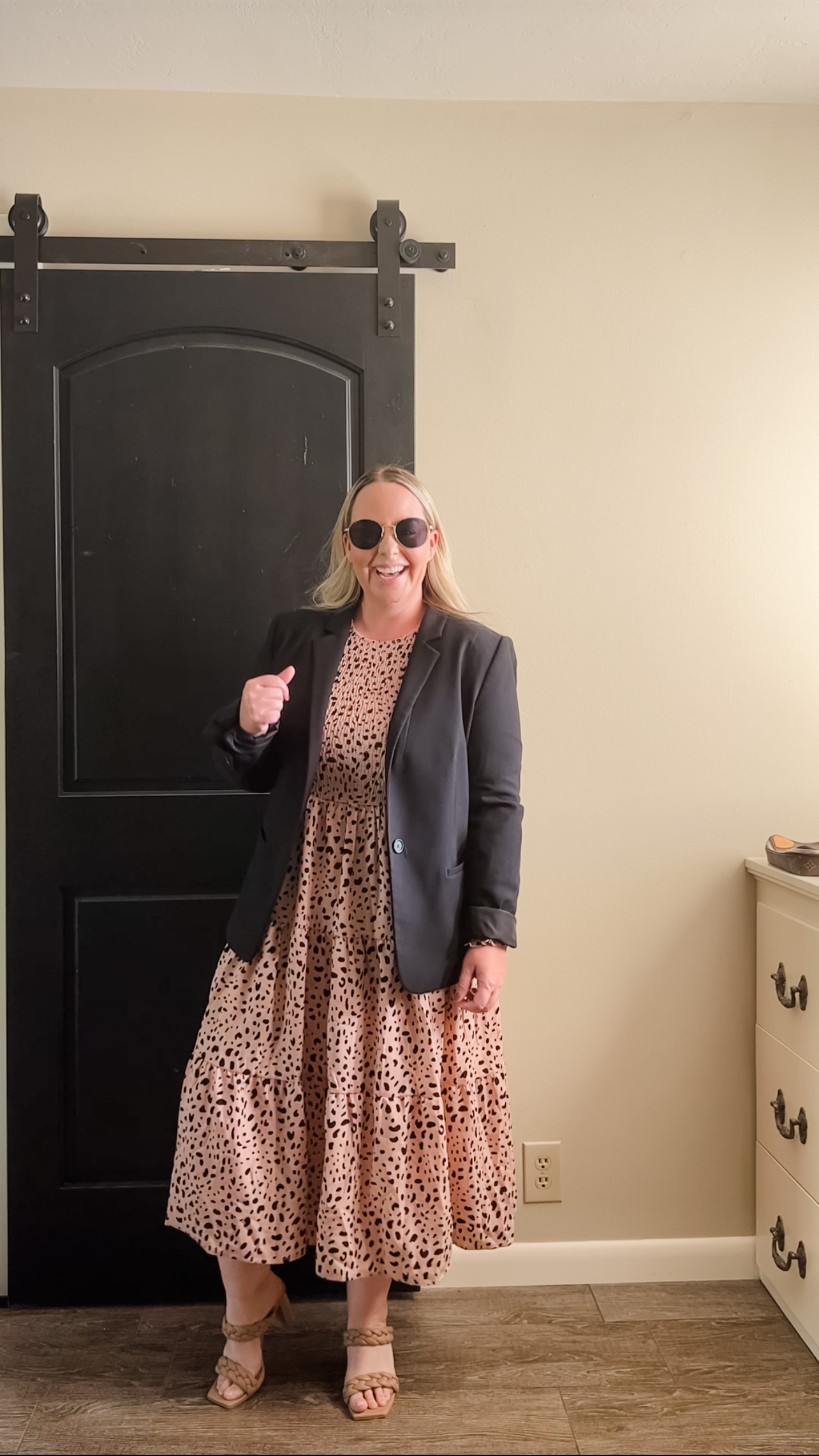 WESTERN INSPIRED MAXI DRESS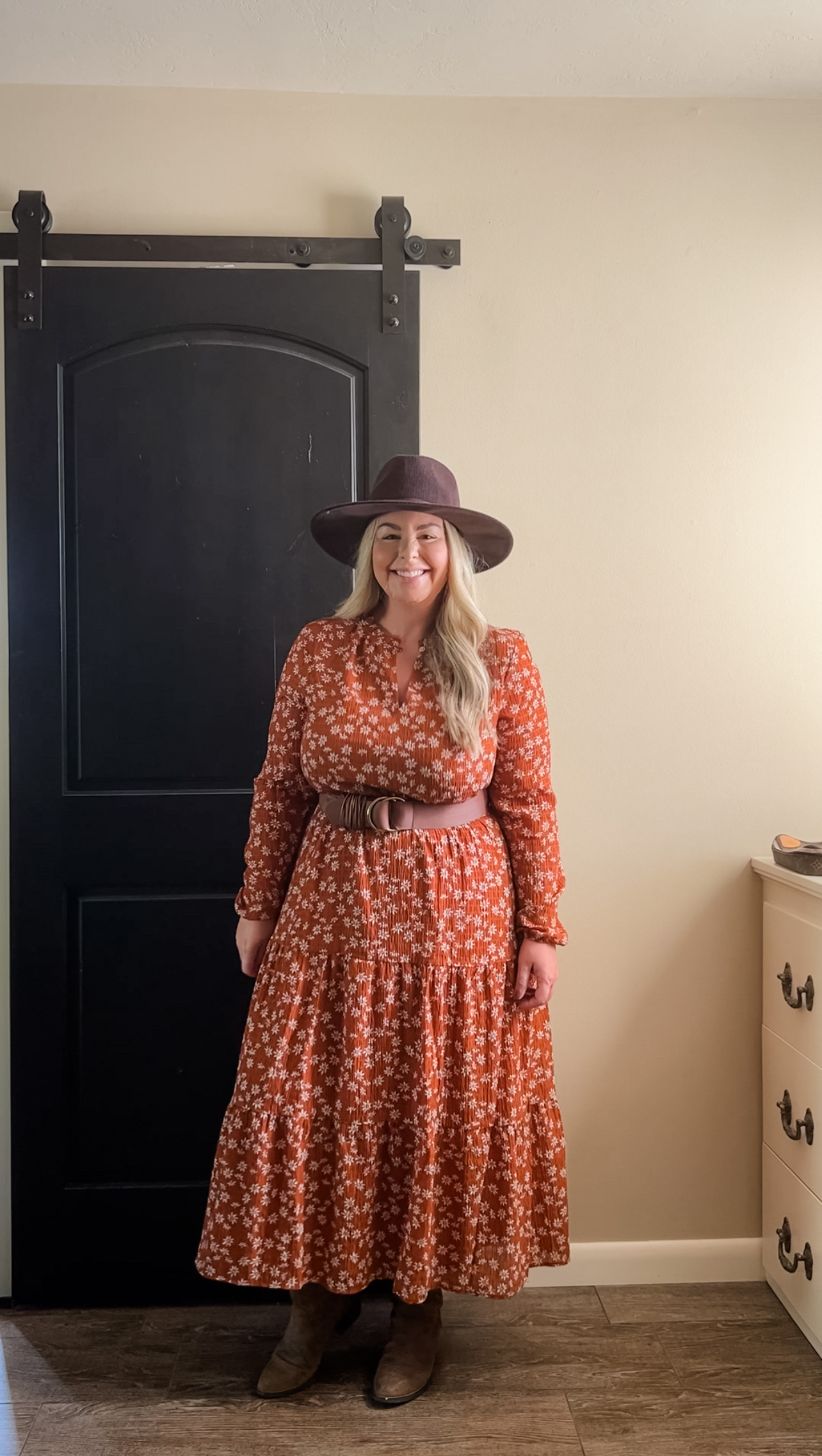 All of these affordable fall dresses would be great for pumpkin patch outings, family photos, work events, running errands, the list goes on!