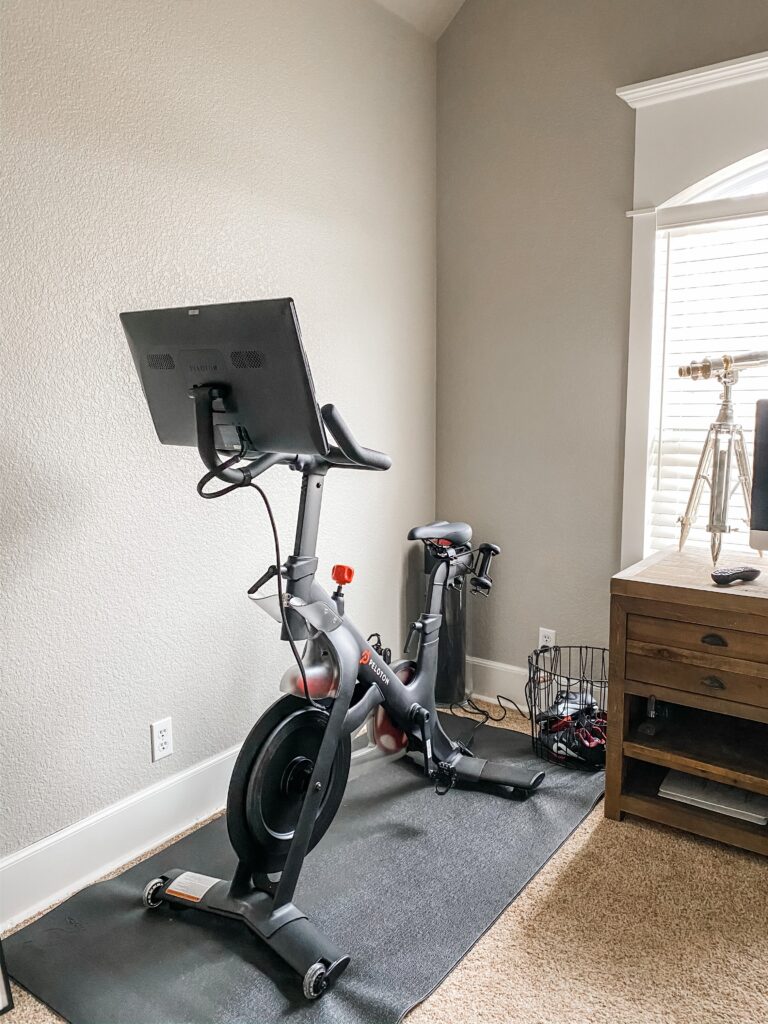 My name is Laura, and I'm a Peloton beginner. I wouldn't really call it a New Year's Resolution, but at the beginning of 2020, I ordered the Peloton bike. This was not a rash decision, I have been looking at them for about two years trying to decide if it was the right move to purchase it or not. I finally pulled the trigger, and before I knew it, it was sitting in my office. I wanted to take you through the buying process, the delivery & set up, and how I'm liking it so far.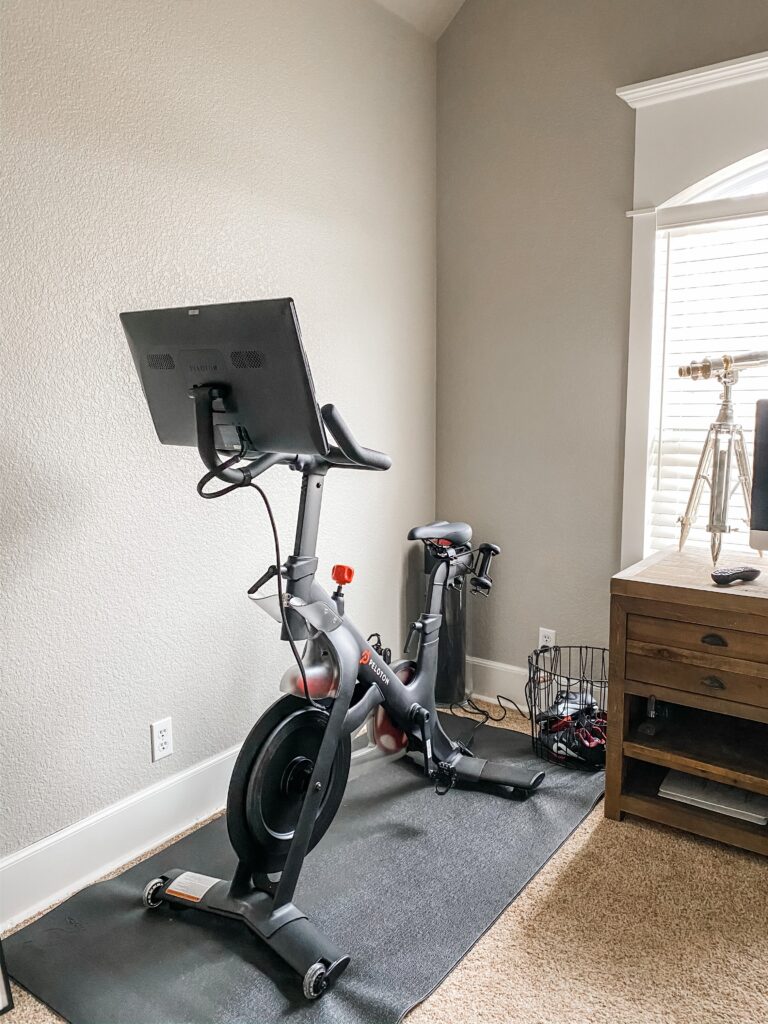 GETTING SOLD
If I'm begin honest, I totally got sold on buying the Peloton bike. I had looked at them in person in the showroom at Northpark in Dallas, then again on our most recent trip to Chicago. The Chicago store really sealed the deal for me. I got a complete demo of the bike and learned of all its bells & whistles. I didn't order it on the spot, but did so as soon as I got home. If you've never taken a spin class or rode on an indoor spin bike, I would highly recommend doing that before you decide to purchase a Peloton. I truly think spin is a love hate kind of thing. Most people I talk to about it say "I love spin class!" or "I cannot stand spin class." There really isn't a happy medium from what I can tell.
DELIVERY & SET UP
After I purchased the bike online, I had the option to schedule delivery (included in the price of the bike). Lead time was about one week, with the option to extend it further if needed. After a few days, I received a call from a local logistics company that would delivering my bike. On the day of delivery, they called ahead of time to make sure I'd be home. When they arrived, the bike was brought inside fully assembled. The delivery men were very knowledge about about the bike, and walked me through all of the settings and need to know items prior to riding it for the first time. The whole delivery & set up process took about 15 minutes.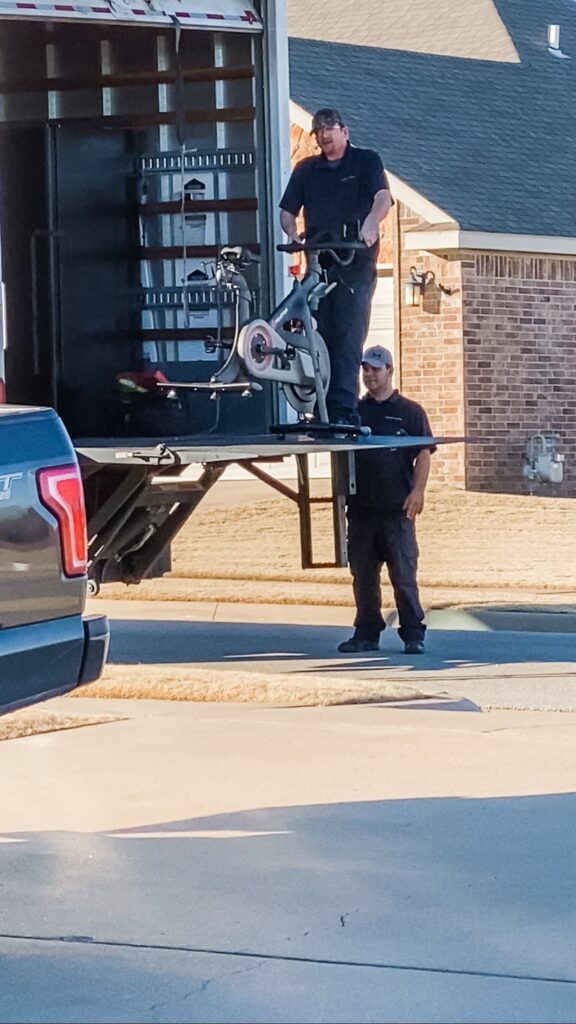 FIRST RIDE AS A PELOTON BEGINNER
When I ordered the bike, I used a friend's referral code which meant I got $100 in free accessories when I purchased the bike. I used that credit to purchase shoes, a mat for the bike to sit on, and three pound weights. Once the bike was completely set up, I put my new shoes on and clipped in. There are so many on-demand classes to choose from, including beginner & advanced beginner levels. I chose a 20 minute beginner class and was on my way. At this point, I had drank the kool-aid. That first class was one of the most fun workouts I had ever done, and I loved that I was in my own home doing it. No getting dressed to head to the gym. No putting my belongings in a locker. No fighting over machines with everyone else in the gym. It was so easy, painless, and so freaking fun.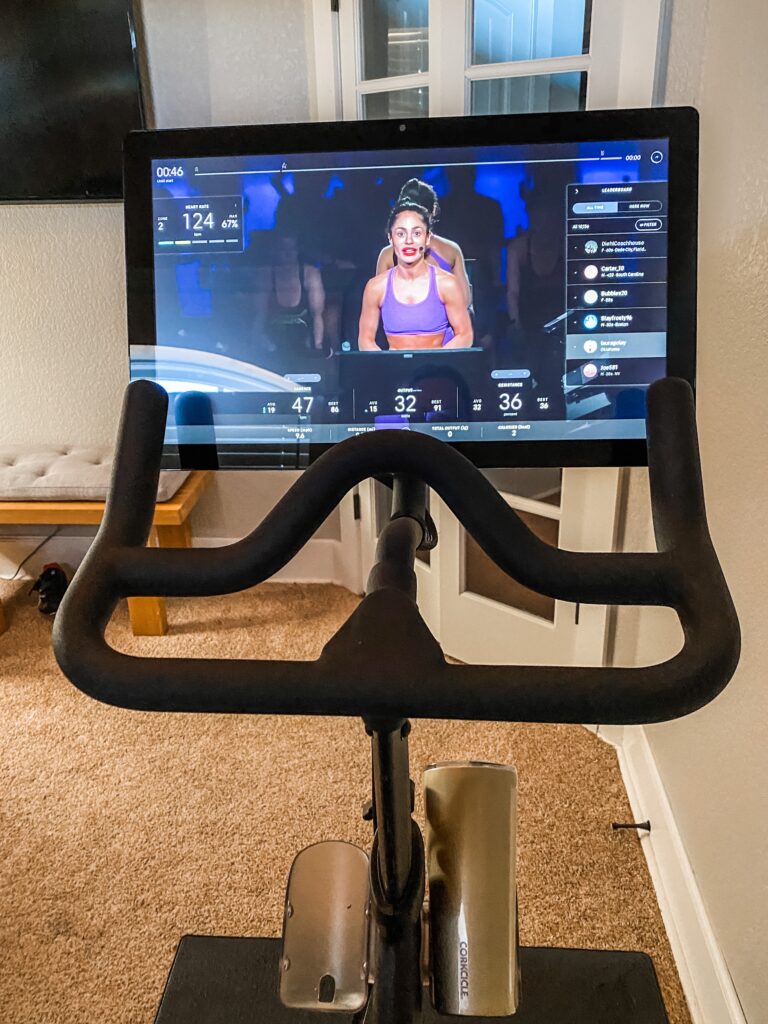 MY FAVORITE INSTRUCTORS & CLASSES
Ally Love: her Sunday classes are SO good! I love her playlists the most out of any other instructor and she's so fun that I forget I'm working out.
Denis Morton: His country rides are always my go to when I need to change it up. The playlists are full of 90's country – my favorite!
Tunde Oyeneyin: the most uplifting and sweet instructor there ever was. I always feel so confident after her classes.
Mastering the Basics: this program is a MUST if you are a new to Peloton. It teaches you the proper form and helps you build endurance so you can conquer the live HIIT classes without thinking twice.
5 Minute Post Stretch: no matter what class you do, always always always follow it with a 5 minute (or 10!) stretch class. It makes all the difference in the world.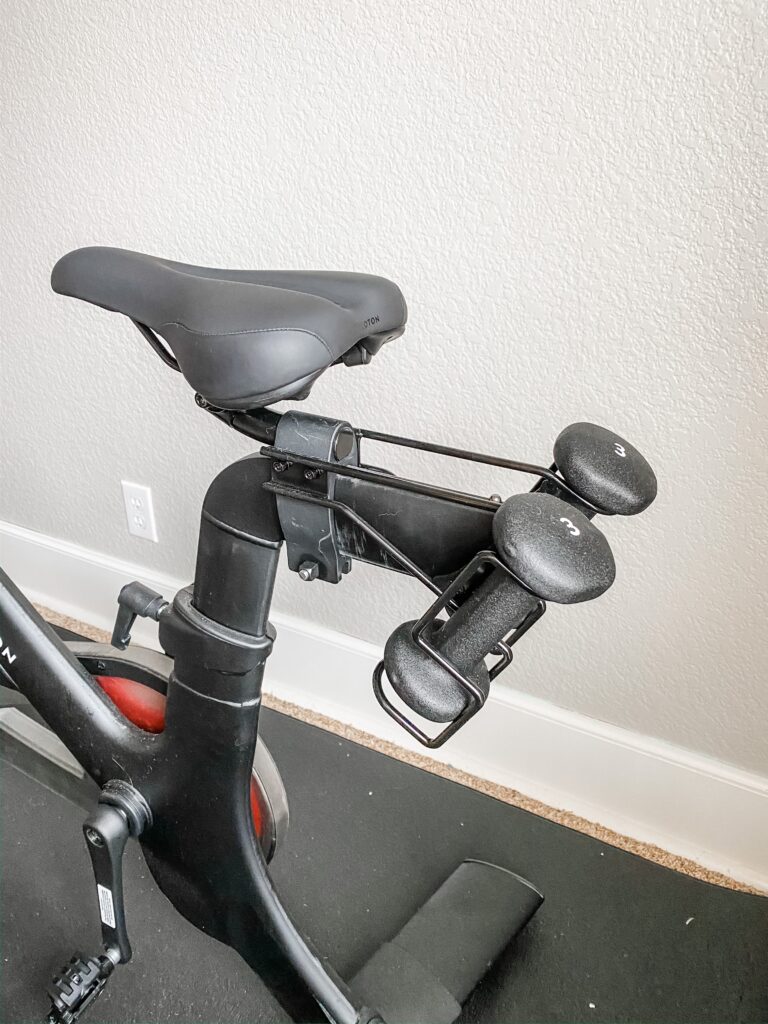 THREE MONTHS IN: FINAL THOUGHTS AS A PELOTON BEGINNER
I wanted to wait to do a full review until I had enough time to really use the bike. Three months later, I can honestly say that I'm loving it just as much now as I did on that very first day. I have a routine that actually gets me excited about working out. Before I go to sleep, I hop on the Peloton app and bookmark the class I'm going to take the next morning. You can view classes by length, instructor, music genre, etc. I usually choose my class my length, then view the playlist to decide if it's a class I think I would enjoy. Once a class is bookmarked on the app, you can quickly access it on the screen of the bike when you're ready to ride. The newness has worn off a bit, but it's still every bit as fun as it was when I first got it.
MY REFERRAL CODE
If you're interested in the Peloton bike or treadmill and becoming a Peloton beginner like me, my referral code will get you $100 in free accessories when you order either one. In return, I get $100 in Peloton credit. It's a win win! My referral code is 664UCH.