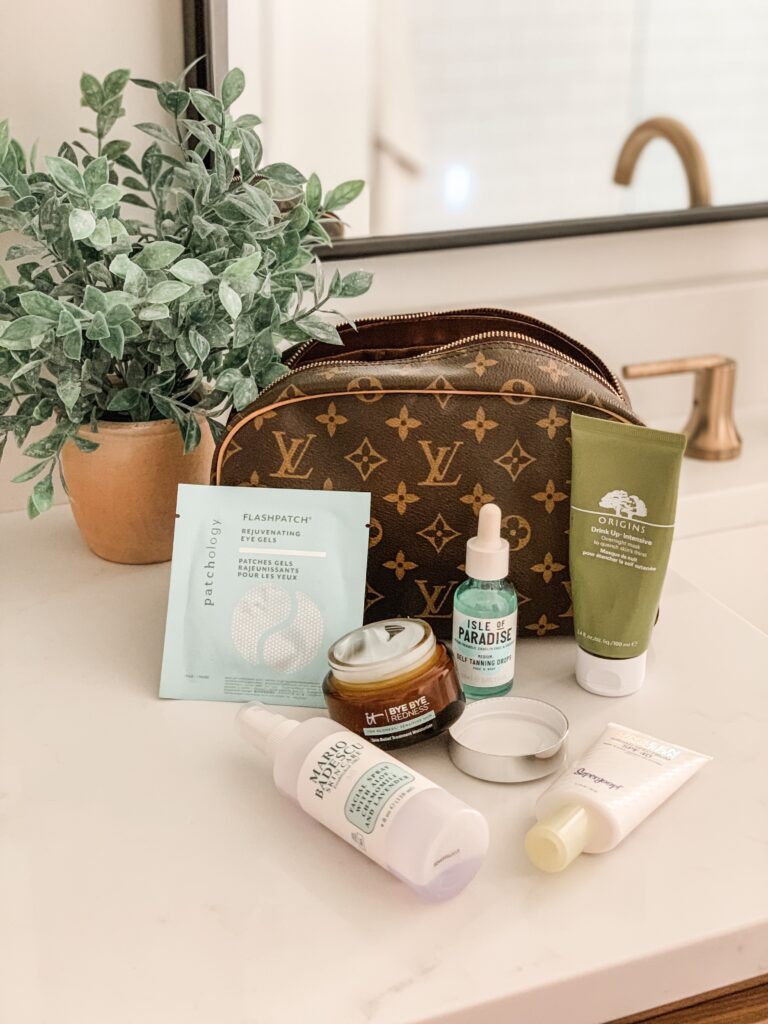 I know what you're thinking: another blogger sharing her skincare routine. Hear me out though, I love reading how other people combat their skin issues, and I think you'll find my routine useful too. I have always had incredibly dry skin. Summer months, winter months, it really doesn't matter. My skin is flaky and patchy all year round.
MY DERMATOLOGIST WEIGHS IN
My dermatologist suggested I try some skin care treatments, so I booked an appointment for dermaplaning and a Hydrafacial. Dermaplaning is an exfoliation treatment that removes the top layer of your skin. The skincare professional will use a scalpel to essentially shave your face, getting rid of all the peach fuzz and dead skin from the surface of your face. It sounds intense, but it actually feels good.
Hydrafacial is a four-step process that includes cleansing, exfoliating, extracting, and hydrating the skin. If you've ever seen someone on Instagram at a medical spa showing you a vile of liquid and all of the dirt that came out of their skin, that's a Hydrafacial. This was probably my favorite treatment I have ever had because of the results it gave me. My skin felt tight and clean for several weeks after the treatment. There is no downtime for either treatment. To show you what you can expect as far as redness, the photo below is about five minutes post treatment.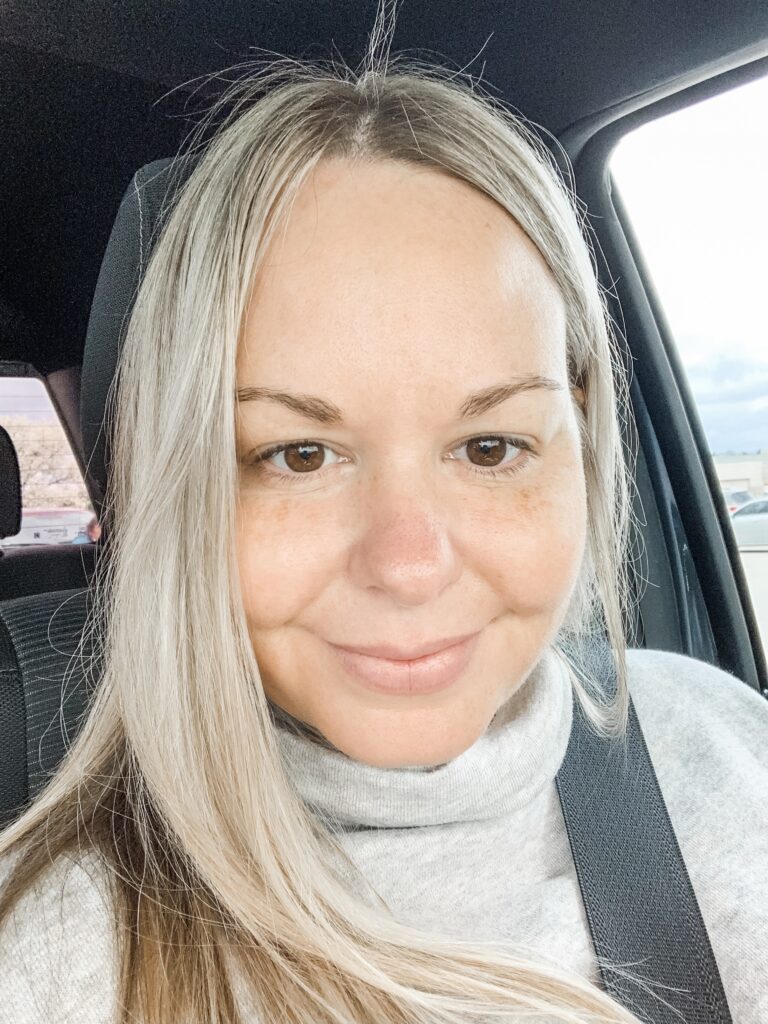 Skin care treatments are great, but can also be very expensive. I try to get the dermaplane/Hydrafacial combo done once every other month, but even then it can really add up. I knew I had to come up with an at-home routine that my pocket book could handle. The first thing I decided was that I was going to go make-up free for at least three months. This would allow my skin to breathe and repair from the harsh winter months and the make-up I had been piling on. I have always worn make-up, even on lazy weekends. This was a big change for me, and it really took a while for me to be confident in my bare skin.
MY AT HOME SKINCARE ROUTINE MUST HAVE PRODUCTS
Finding the perfect cocktail of at home products for my skincare routine took some trial and error. I already had some favorites, but finding some new products was important to me to get my skin where I wanted it. I always have a red tint to my skin, so I knew that my holy grail moisturizer was going to stay in the line up. IT Cosmetics Bye Bye Redness has been my tried and true daily moisturizer for over a year. I can tell a visible difference in my skin tone since using it.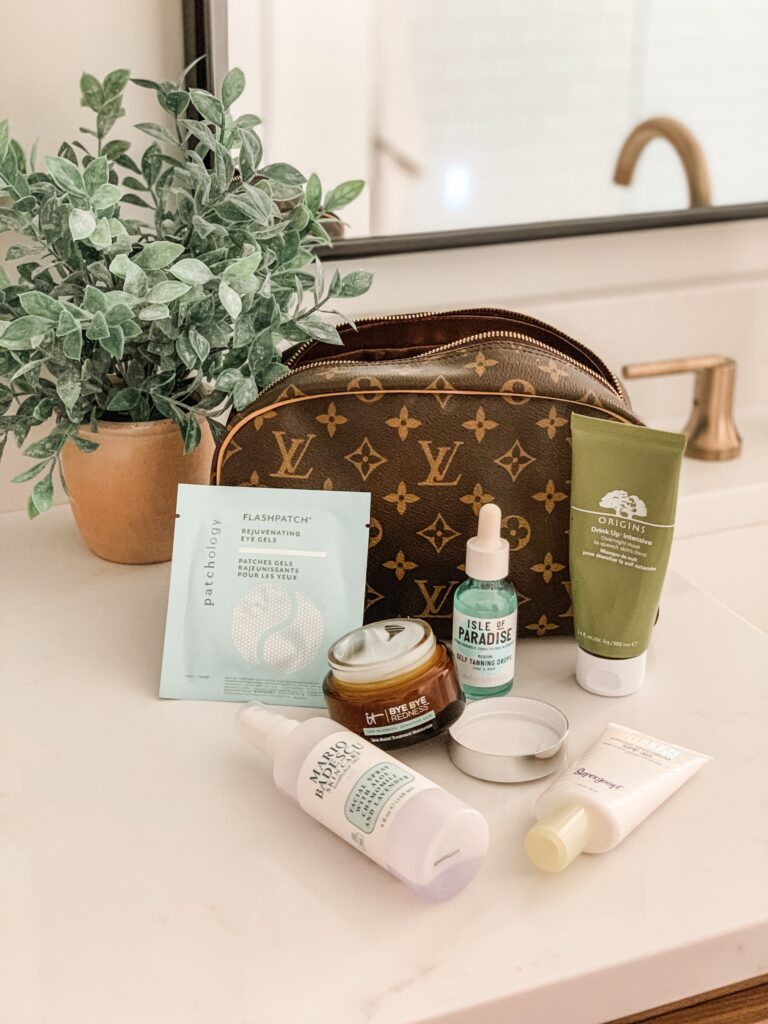 I had the opportunity to travel a lot for work last year, so being in airplanes all the time was not helping my skin. I picked up the Patchology Flashpatch Rejuvenation Eye Gels and the Origins Drink-Up Intensive overnight mask before one of my longer trips. I had originally planned on using this on the airplane only, but I loved both products so much, they became part of my regular routine. The Origins Drink-Up mask isn't really a mask, it's more like a thick moisturizer that I use at night after I've washed my face. I top both products off with the Mario Badescu Facial Spray and call it a day.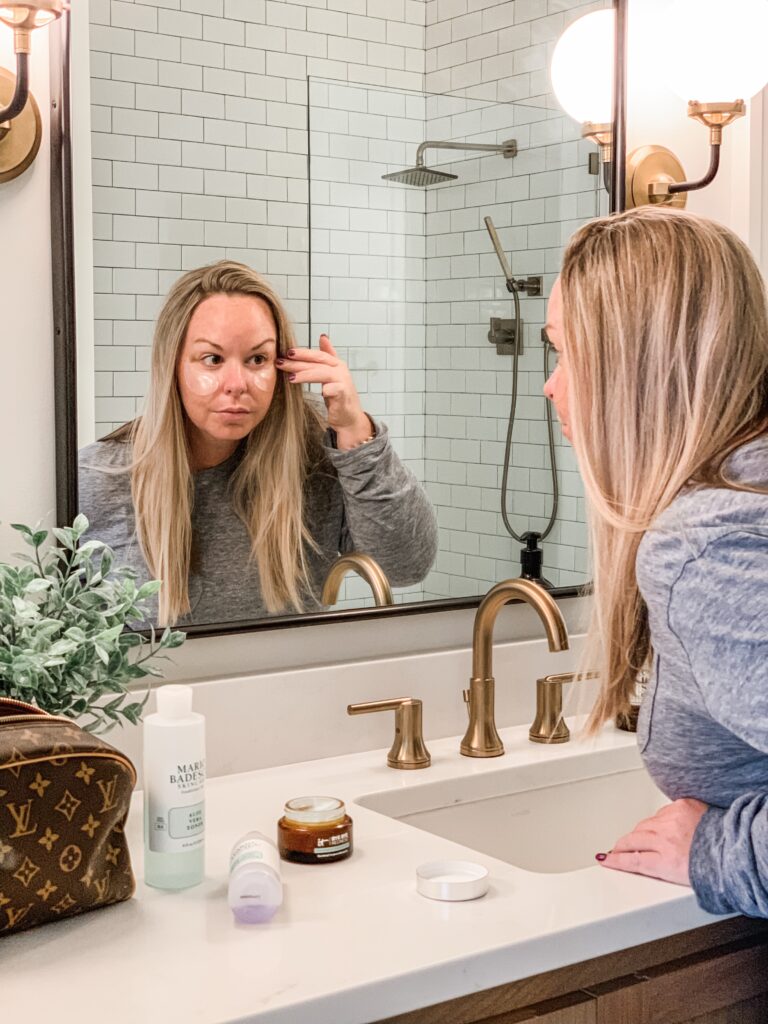 Because I wasn't wearing make up, I knew I needed to find a good sunscreen that would hold up all day long. Supergoop has an SPF makeup primer that can double as a sunscreen called Unseen Sunscreen. After my moisturizer, I lather this on so I can avoid further damage to my skin. The last part of my routine is the Isle of Paradise Self Tanning Drops in Medium. I LOVE these drops so much. I was skeptical that they would make me orange or that they wouldn't show any color, but they are SO GOOD. I use them year round and they give me more confidence when I'm going makeup-free.
I've gradually started wearing make-up to work and special occasions, but I have a new love for my bare skin that still keeps me make-up free majority of the time. I love the new found confidence I have found going through this rough, but rewarding skin care journey.
Read about my hair care routine here!
SHOP THIS POST