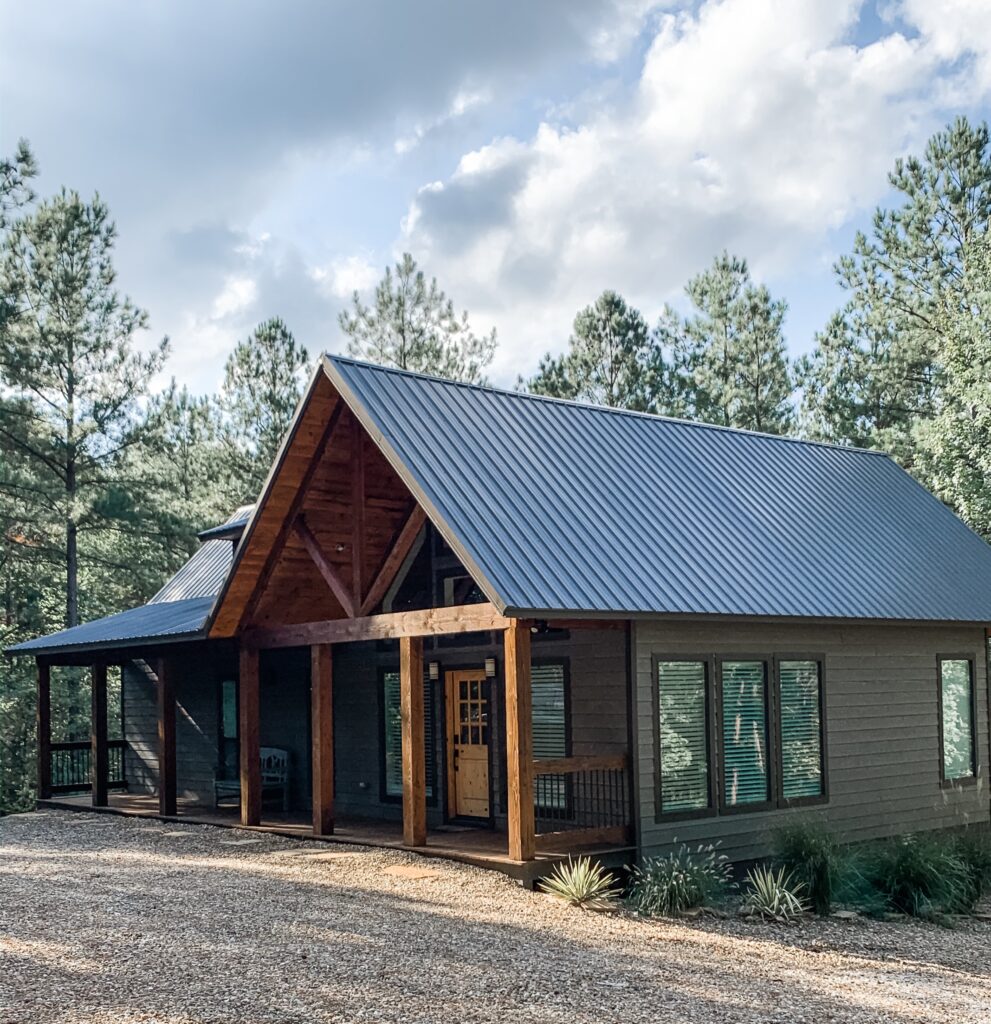 Before this weekend, I had never even really heard of Hochatown, Oklahoma. Now that I've been, I'm scratching my head at how this amazing place skipped my mind for so long. Hochatown (aka Broken Bow) is about a four hour (very scenic) drive from where I live, and a little off the beaten path. If someone asked me to describe it, I'd say it's a little Colorado mountain town-ish, mixed with a little Texas hill country, and a lot of the best of what Oklahoma has to offer. It's been an incredible weekend, and I am so excited to tell you about where we stayed, what we ate, and what we did for fun.
WHERE TO STAY: LAKE LIFE CABINS
My friends at Lake Life Cabins invited me to stay at their Luna Ridge cabin, which is one of three one bedroom/one bathroom luxury cabins they have in Hochatown. From the second we pulled up to Luna Ridge, I knew it was going to be one of our favorite places we've stayed. It has the feel of a cabin in the woods, but you can immediately tell that no detail was spared. The finishes are so high end that you get a nice mix of luxury and woodsy.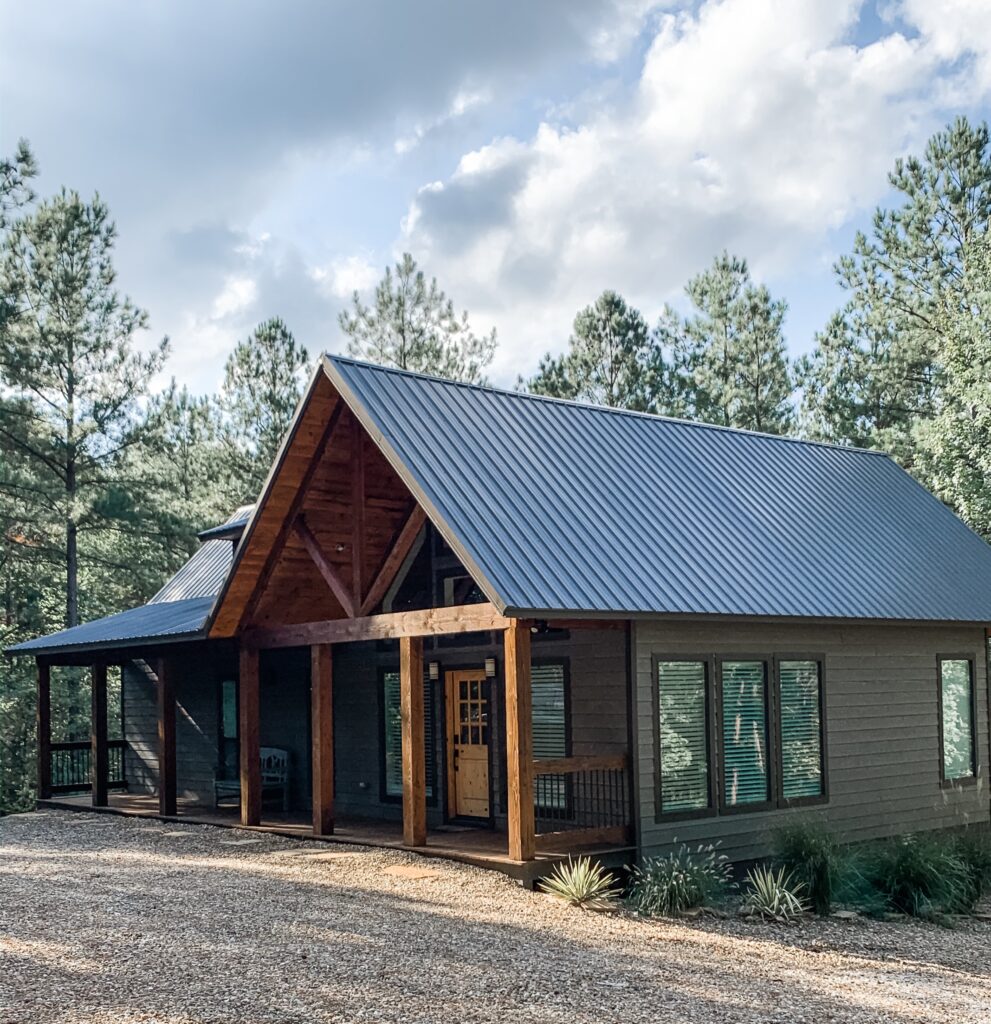 The kitchen at Luna Ridge has brand new Samsung appliances & was completely stocked with everything you'd need to cook any meal. It wasn't the normal one skillet, one spatula set up. There was a full set of Cuisinart pots and pans, every utensil I could think of, and eight full place settings. There were also five different types of coffee makers. A French press, a cold press, a Keurig (+ K-Cups), pour over, and a traditional drip coffee maker. It made cooking breakfast and making coffee very enjoyable.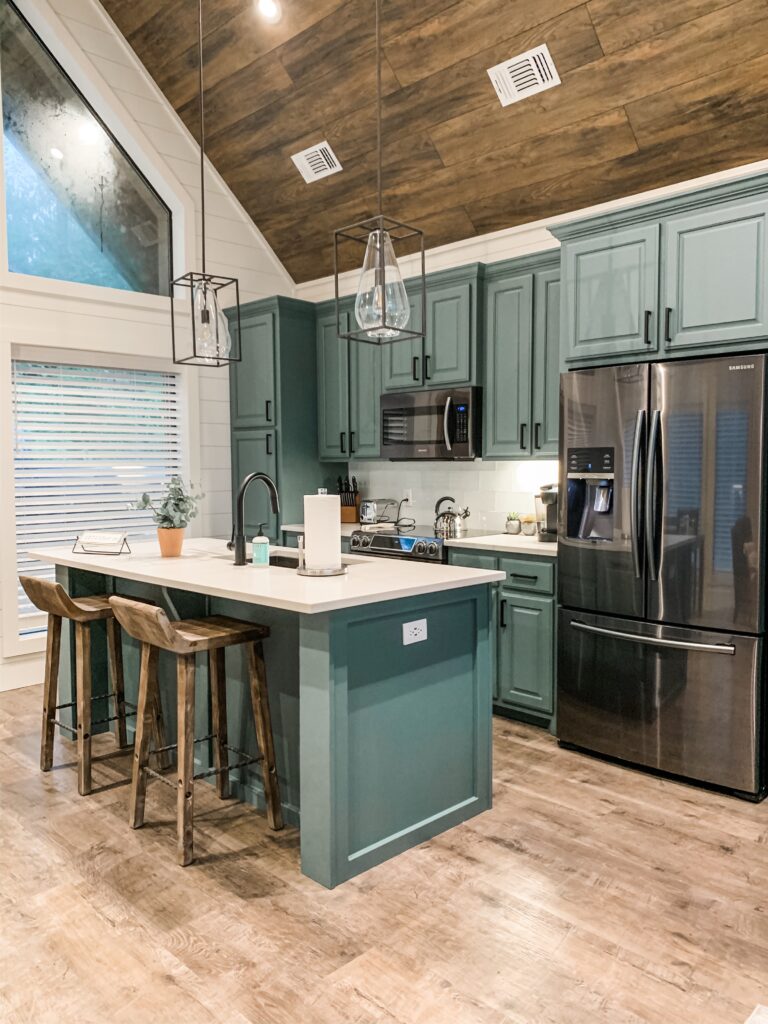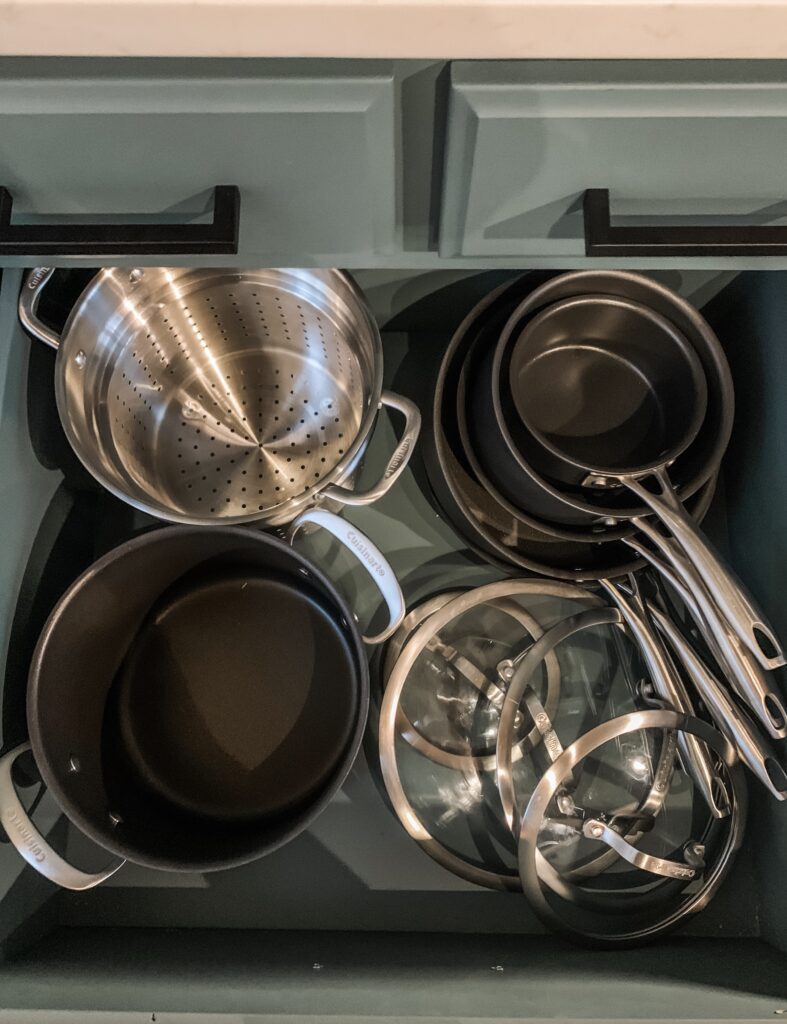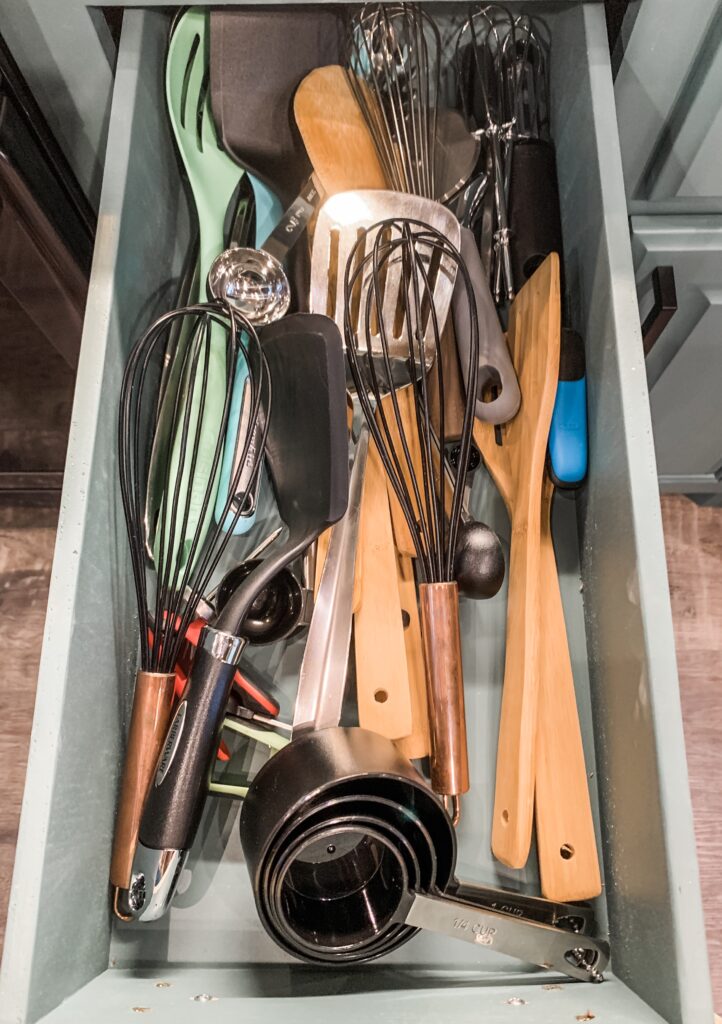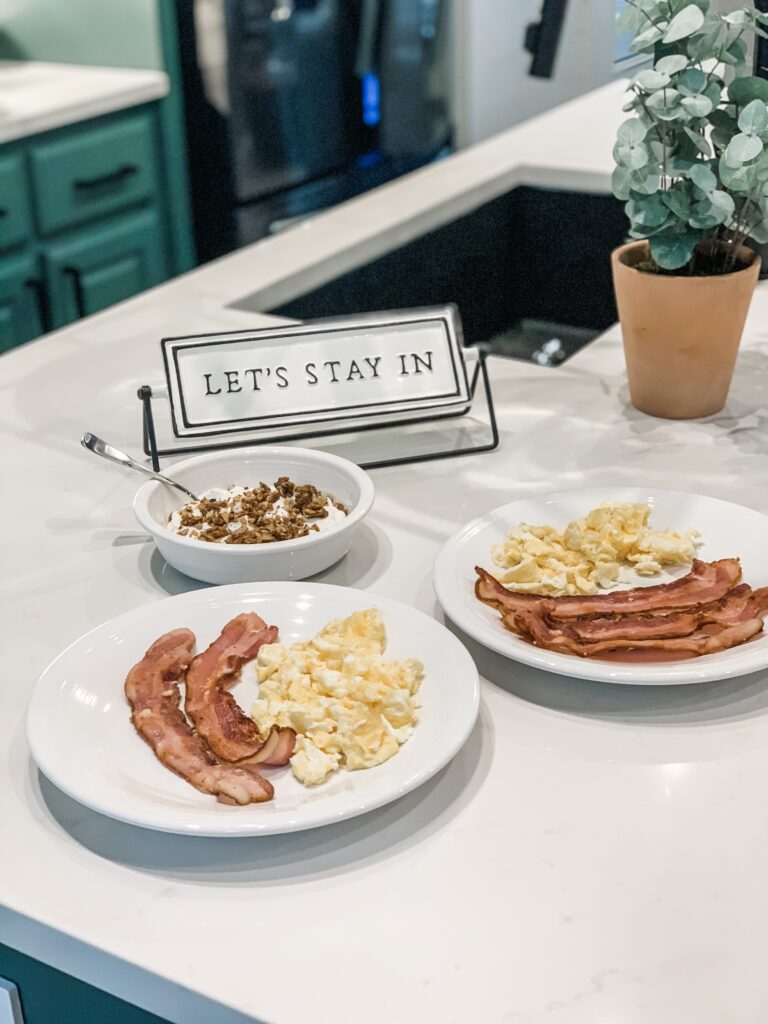 The living area feels very grand with a big vaulted ceiling and an almost completely window filled wall that looks into the woods outside. It's a perfect setting for a game night, watching a football game, or laying on the couch with a book. Speaking of the couch, it has a pullout bed which sleeps two, so the cabin technically sleeps four. I also loved that Luna Ridge was completely stocked with board games, especially my favorite, Scrabble.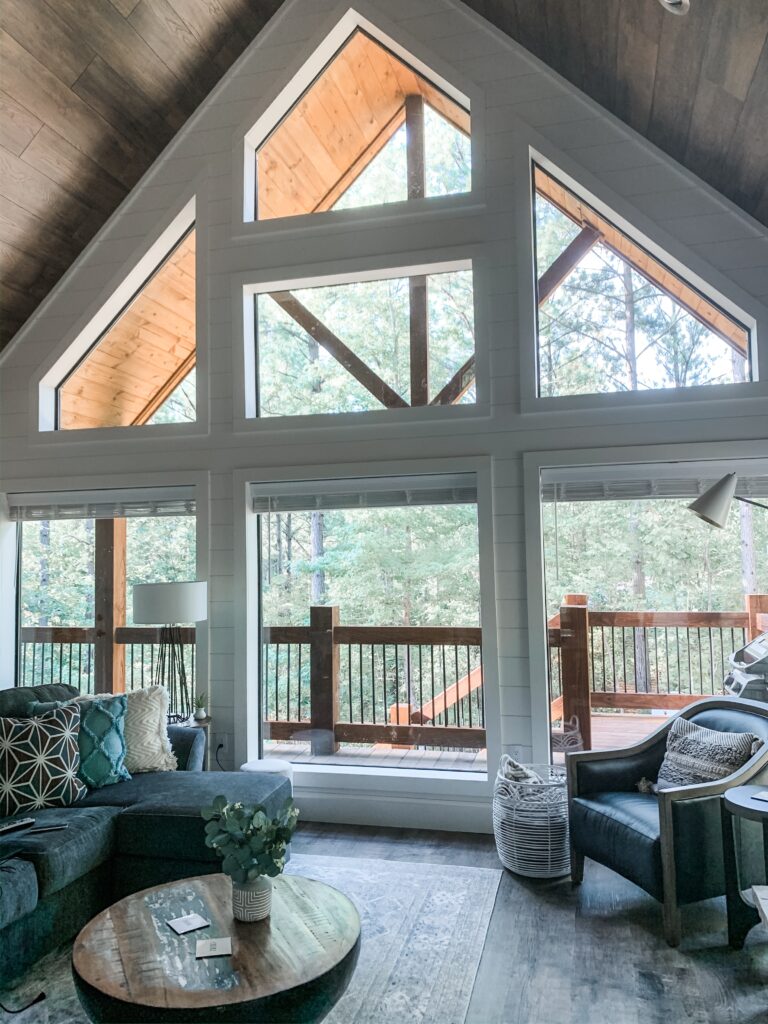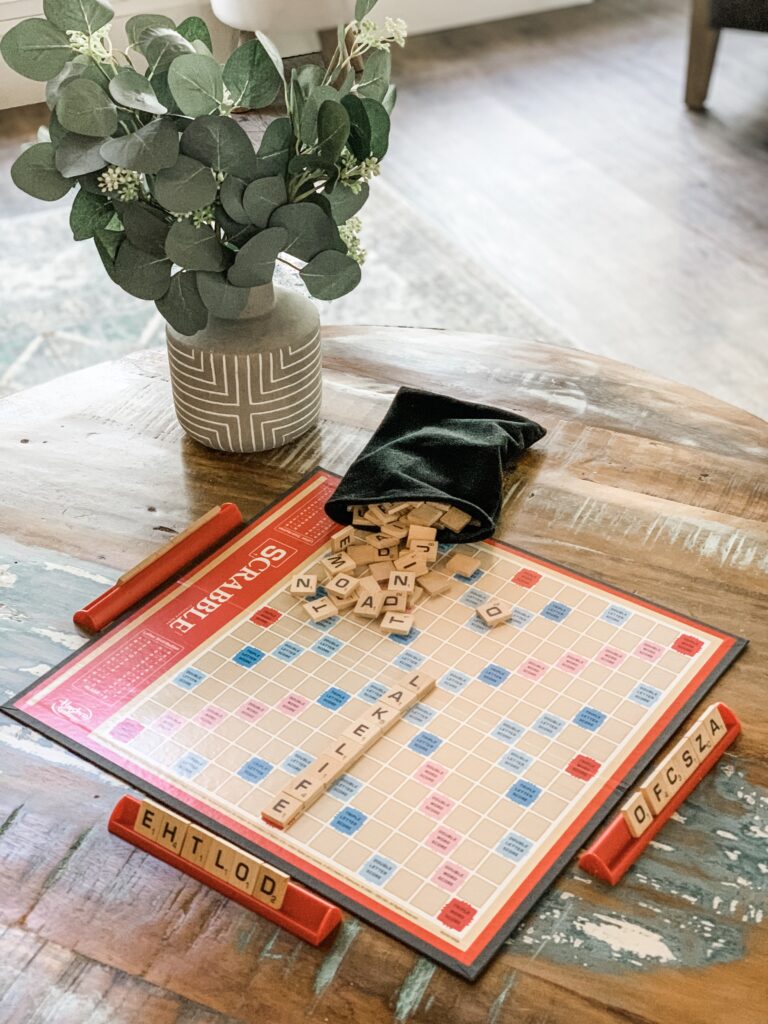 There is only one bedroom at Luna Ridge, and when you see how spacious and cozy it is, you'll understand why you don't need more than that. The vaulted ceiling is replicated in the bedroom and is completed with a king sized Serta Hybrid Mattress and Casper bedding. There is a closet behind a sliding barn door with lots of space to unpack. My favorite feature of the bedroom was the built-in USB ports on the bed, allowing for plenty of spots to charge all my devices. Also, the view from the bed made it really easy to justify staying in it all morning.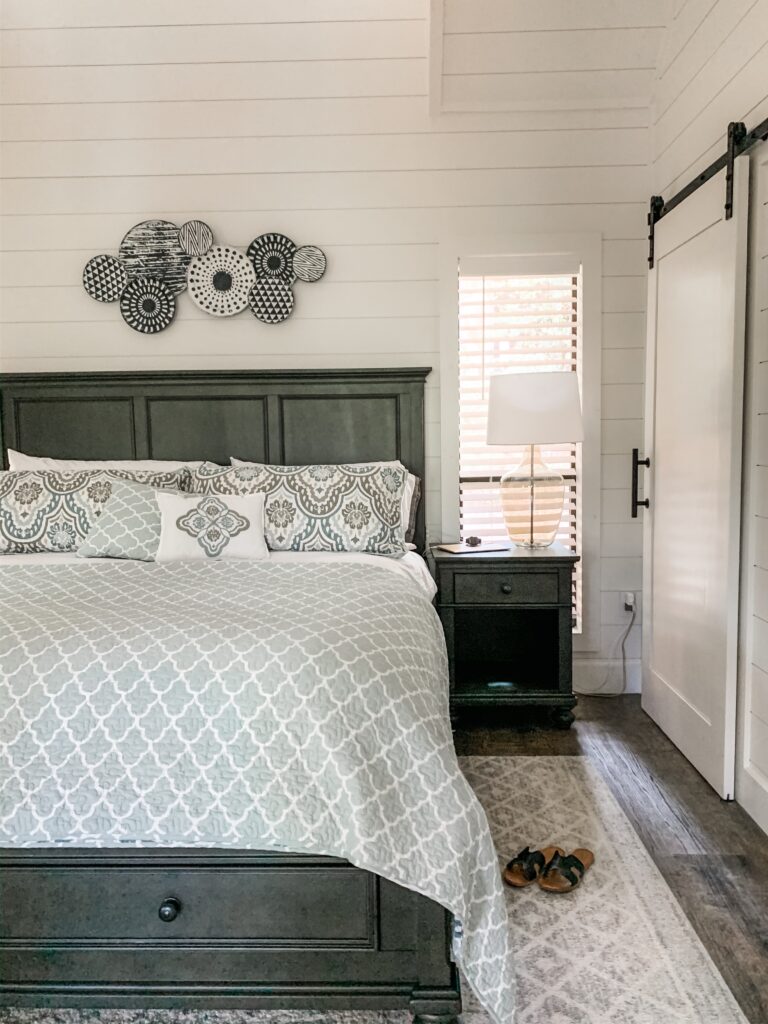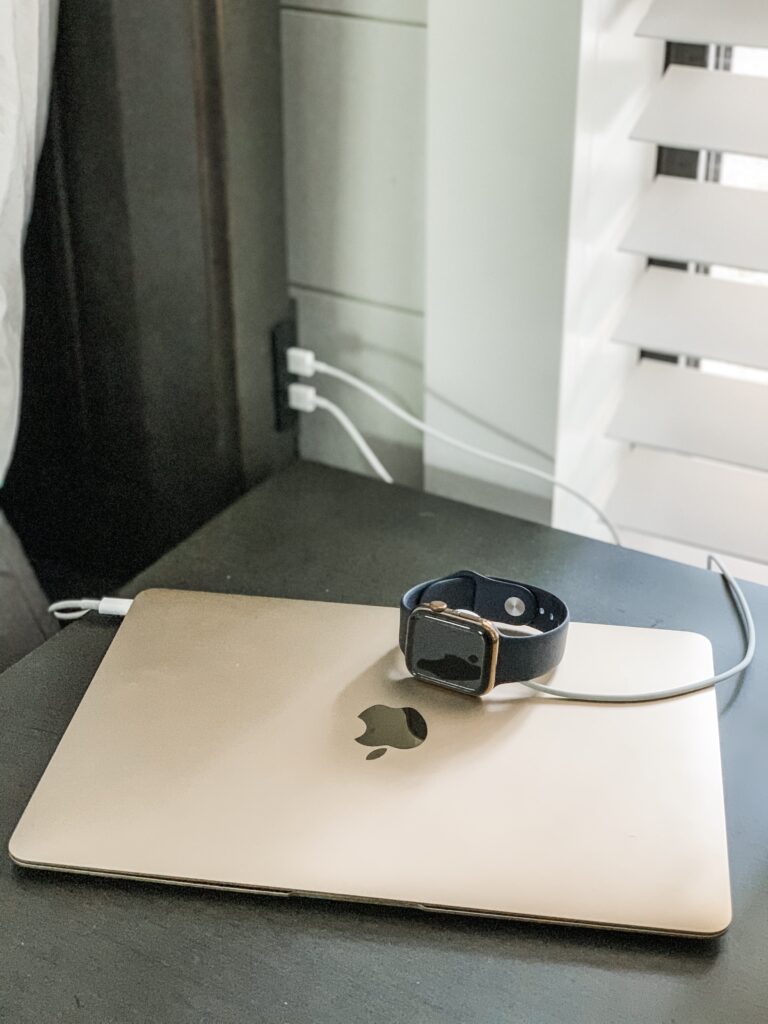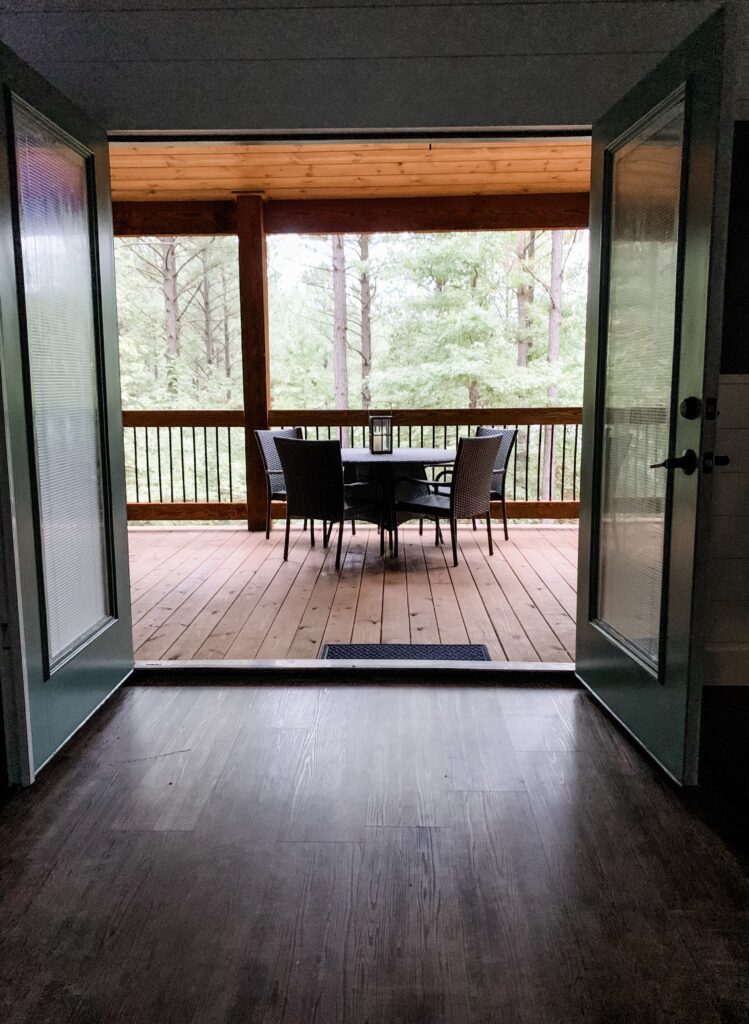 Just off the bedroom is my favorite room in the house. The bathroom is huge and has a bathtub with arguably the best view in the whole cabin. The shower is about as big as my first dorm room in college, and has two shower heads. It's a perfect spot to rinse off after a long hike at Beavers Bend State Park. One thing I appreciated about the bathroom is there is a washer and dryer so you can do laundry as needed. I love packing a suitcase full of clean clothes when I'm coming home from a trip!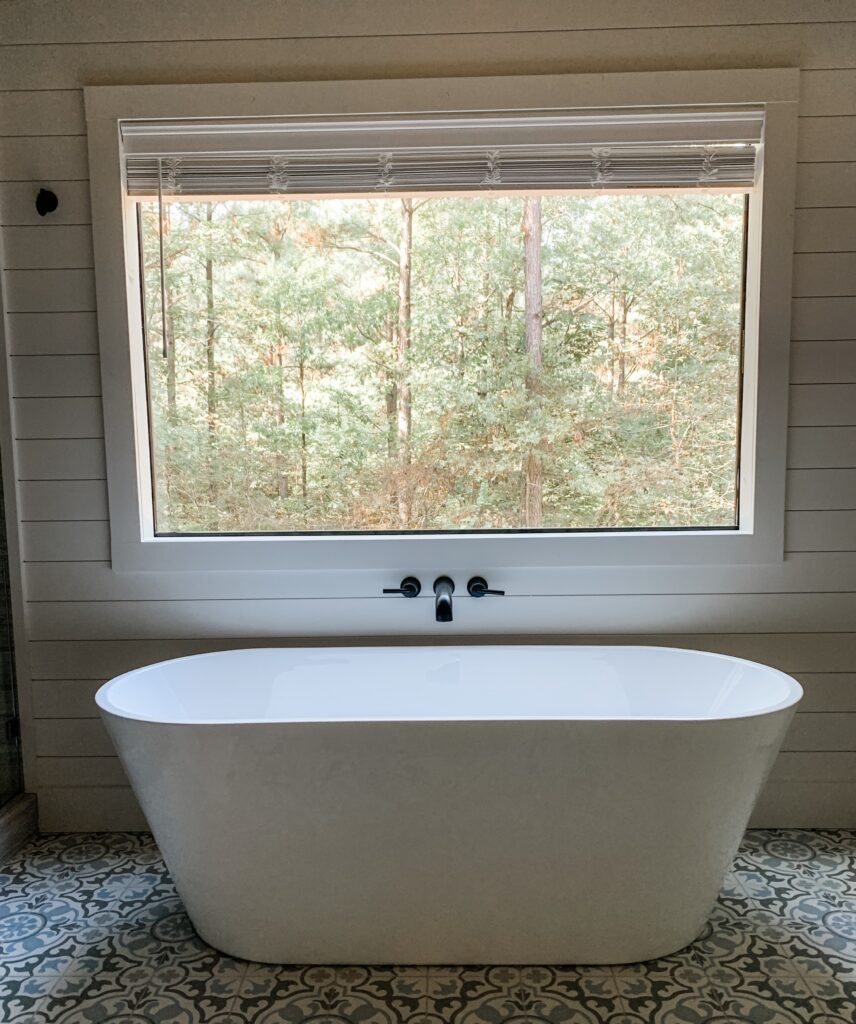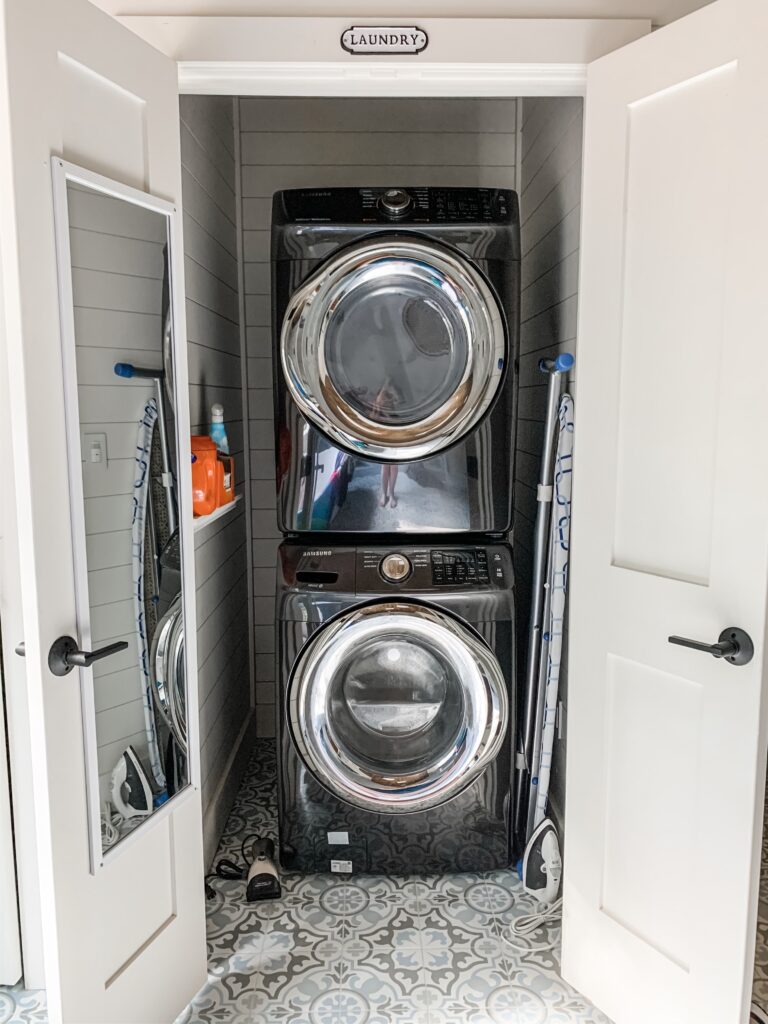 The deck is equipped with a TV, fireplace, and my favorite feature: a hot tub. We used the hot tub every single day because the views from it were breathtaking. It was the ultimate secluded set up to relax and unwind, and you can even see the TV from the hot tub. If your household is anything like mine, it's Fantasy Football season. We spent Sunday on the deck watching the games with a charcuterie board for two (made in the Luna Ridge kitchen by me) and some deviled eggs that we picked up from the "takery" in town.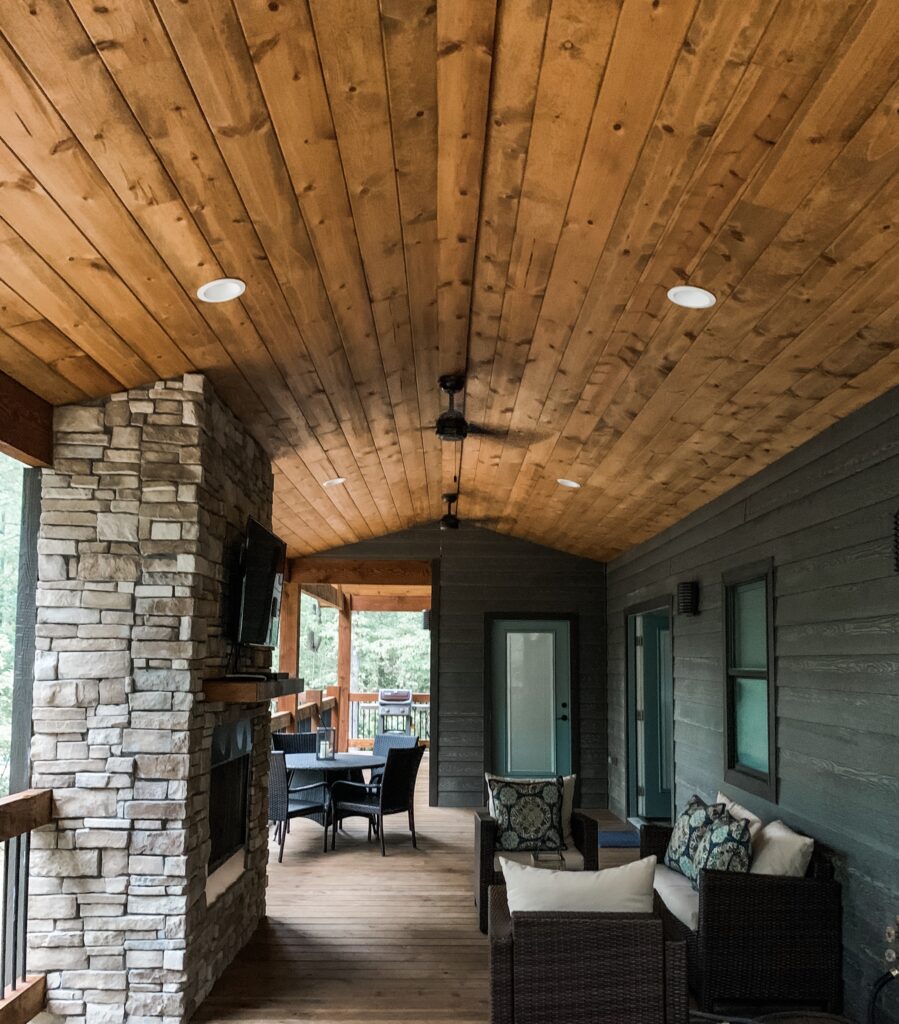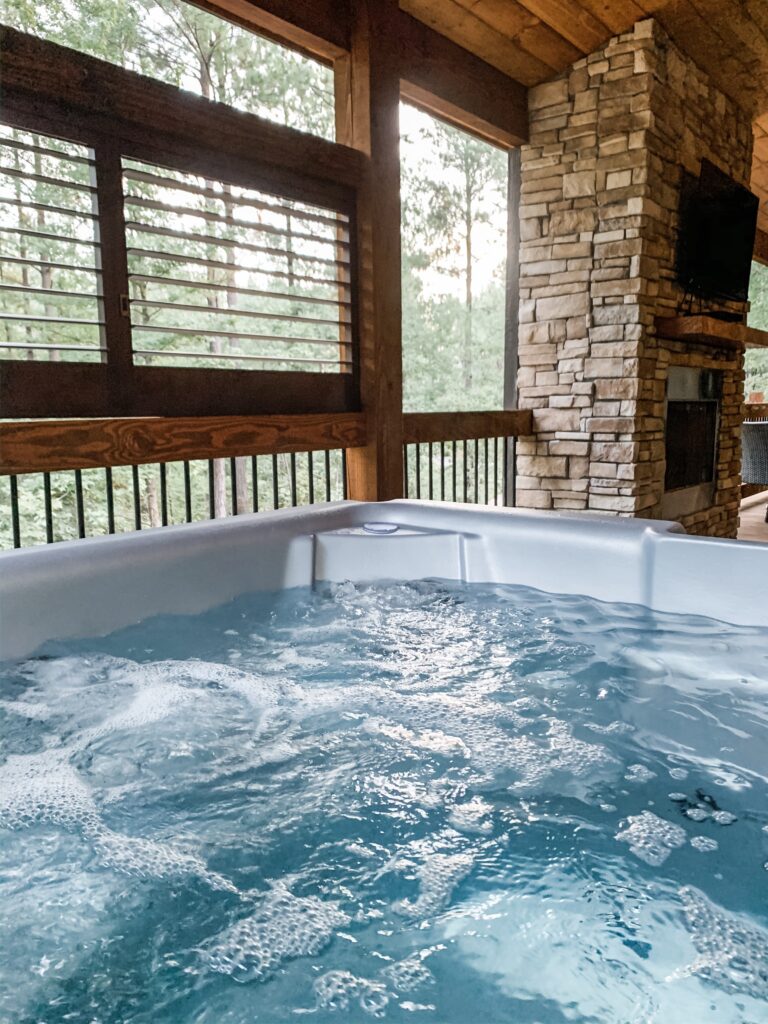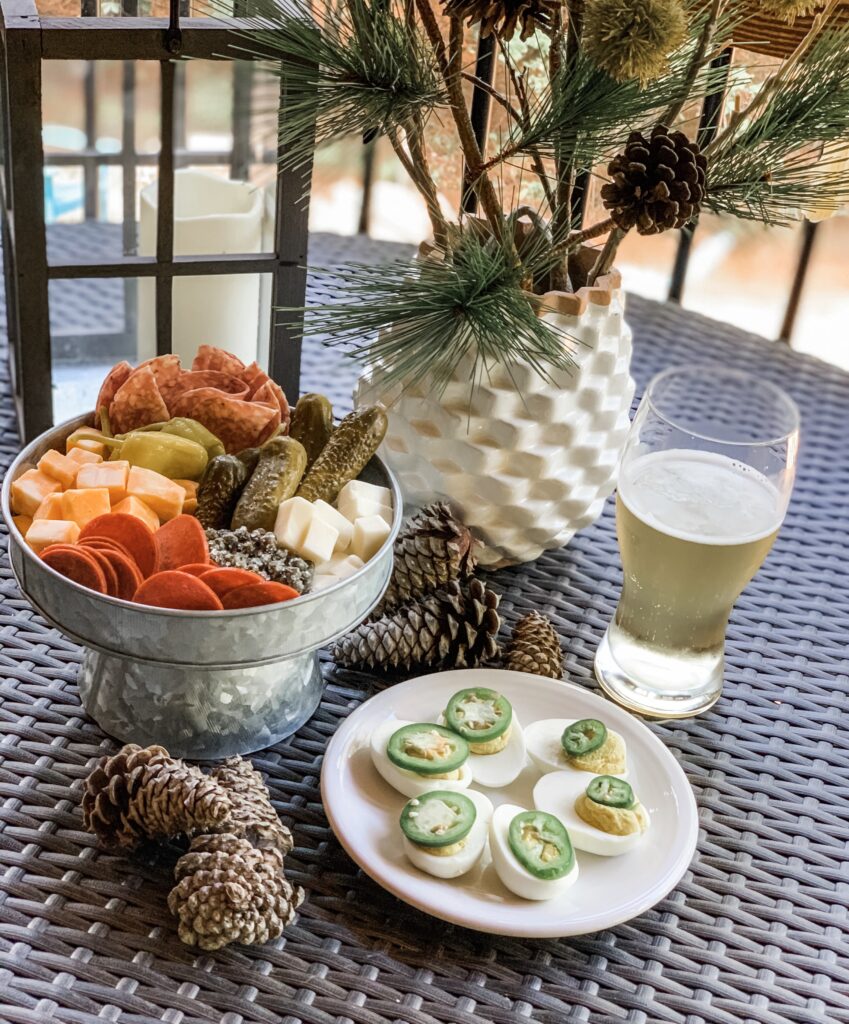 Down the stairs from the deck to the back yard, I discovered a fire pit and a big stack of firewood. The weather was still really warm during our visit, so we didn't get the chance to use it. A good excuse to come back!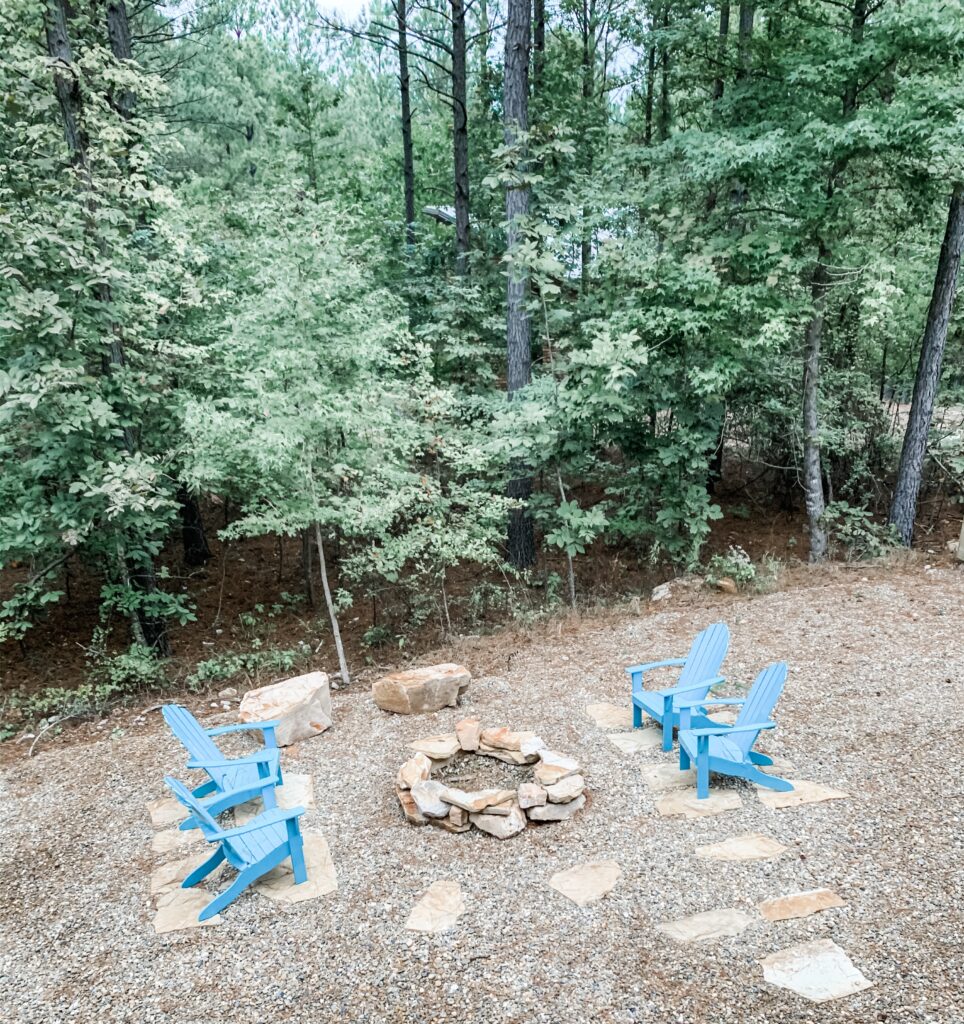 Luna Ridge and any of the Lake Life Cabins would be a perfect place for a couple's getaway, a girl's trip, or an adventure for a small family. I could even imagine hosting a surprise birthday party, Thanksgiving, or Christmas here…it's that special. I can't wait to come back and see what the other two cabins are like.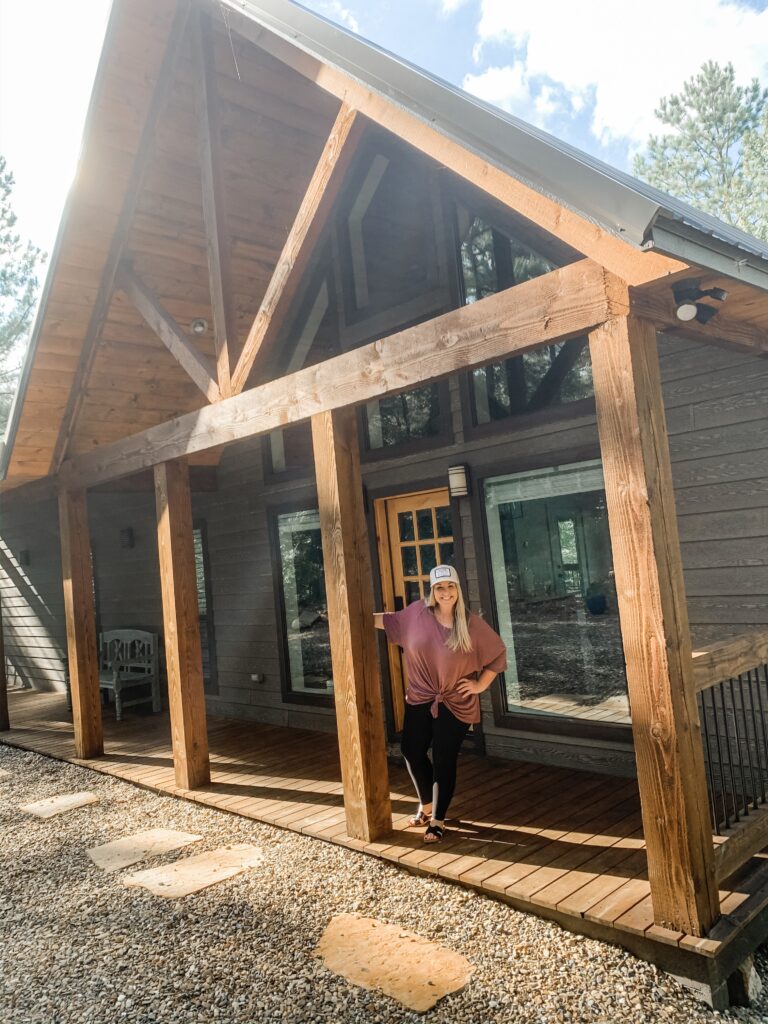 WHERE TO EAT
Mountain Fork Brewery: Mountain Fork Brewery just started serving breakfast on Saturday & Sunday mornings, so we decided we decided to try it out one morning in lieu of cooking at the cabin. We ordered the chocolate chip pancakes to share. The pancakes were so good, we decided to come back for dinner and try their happy hour. They have a special on all their beers and pizza, which did not disappoint. It's an awesome establishment that is welcoming and the wood fired pizza was one of my favorite meals of the trip.
Rolling Fork Takery: I had seen this place on Discover Oklahoma, and didn't realize until we got to Hochatown that this is where it was. We got the chicken tacos and grabbed some of their jalapeño whiskey deviled eggs to go. Both were so tasty, and you can really tell that they strive to use the best and freshest ingredients possible. You can either take your food to go, or grab a table on their patio to enjoy. They are closed on Mondays and tend to sell out of things on Sundays, so keep that in mind if you have your heart set on a specific menu item.
Shuck Me: If you like seafood, this is your place. Even if you don't, they have a lot of other options too. We opted for a catfish poboy with fries and spicy garlic butter shrimp with fried okra and a side of veggies. We also got a warm brownie with ice cream for dessert that really hit the spot. They have a huge selection of beer and frozen margaritas, which looked delicious. Like a lot of other places in Hochatown, there was live music on the patio when we went.
Blue Rooster: We had dinner here, and our fried catfish and roast beef poboy was delicious, but the most notable part of the night was the coconut fried pie with ice cream. It was so good that we went back the next day for another one.
Okie Girls Ice Cream & Coffee: We stopped here after playing golf one day for a sweet treat. They serve lots of great coffee drinks and a large variety of Blue Bell Ice Cream with homemade waffle cones. We each opted for a single scoop in a chocolate-dipped waffle cone.
WHAT TO DO FOR FUN
Hochatime: In my opinion, this is by far the best place to shop in Hochatown. Their selection of hats, t-shirts, kid stuff, and lots and lots of other things is just so good. My favorite thing was the airstream style trailer that houses all of the kid's items. It includes a little reading nook complete with a pile of books. For all things Hochatown, this place is a must.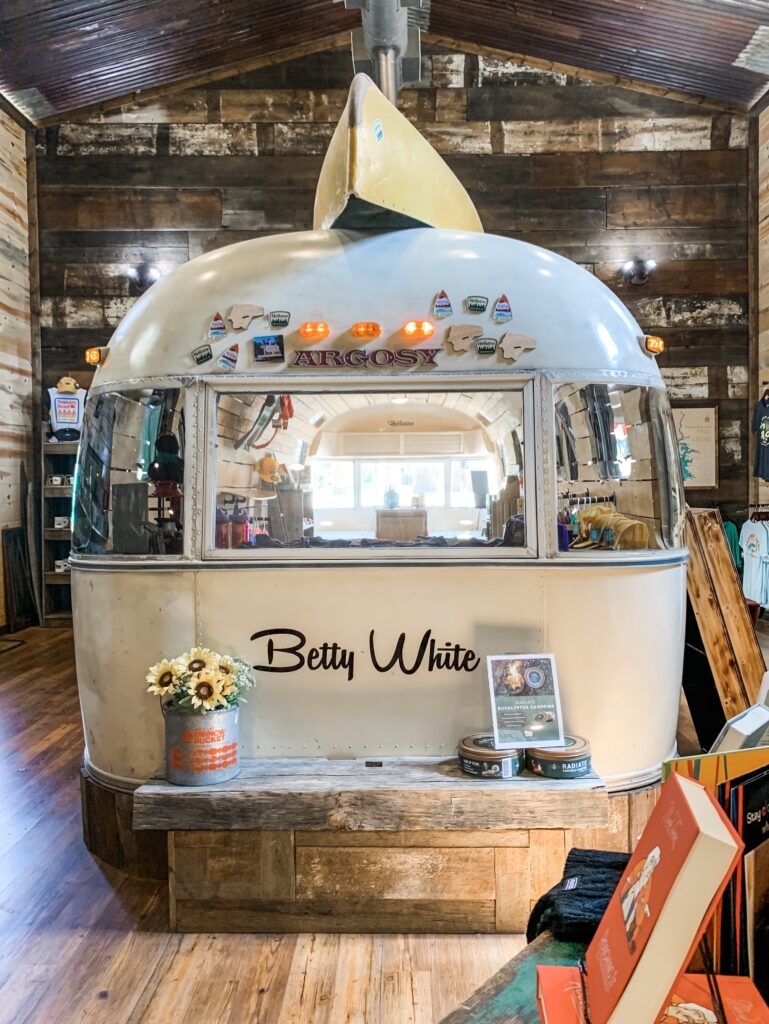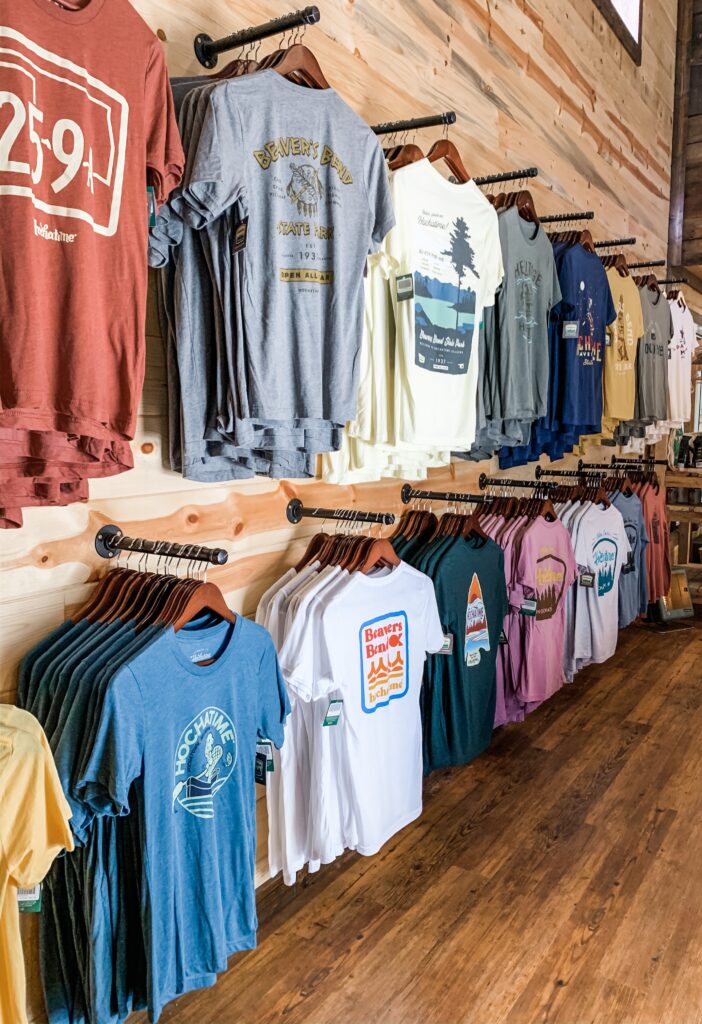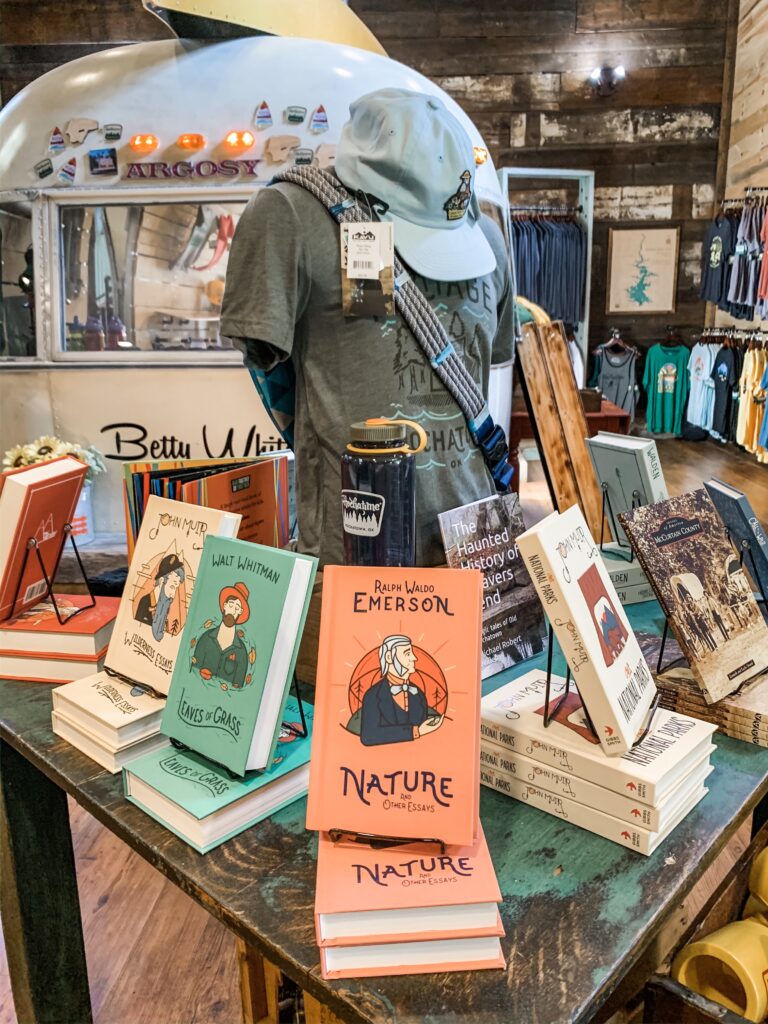 Cedar Creek Golf Course: This 18 hole golf course actually sits in Beavers Bend State Park. Because of that, this course boasts beautiful views around every turn. The golf carts sound a little like go-carts, and the cart paths felt like a roller coaster at times, but it's been one of our favorite courses we have played because of all the charm it has. Lots of "Tin Cup" vibes here.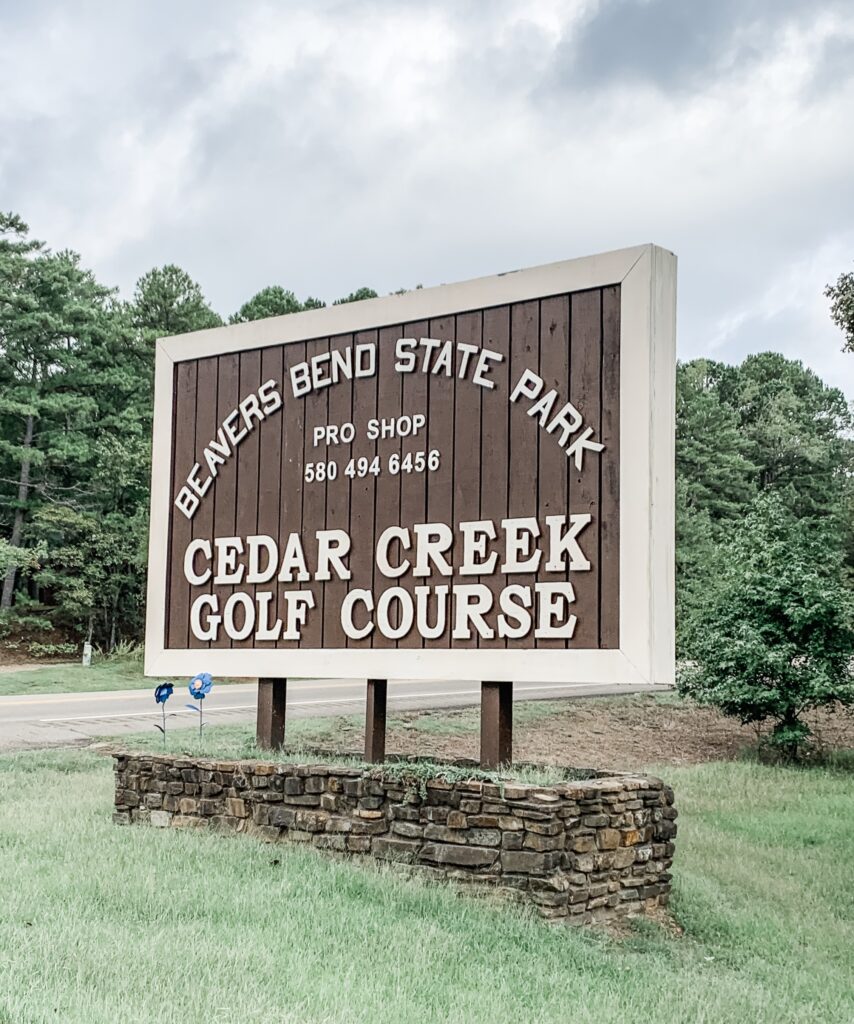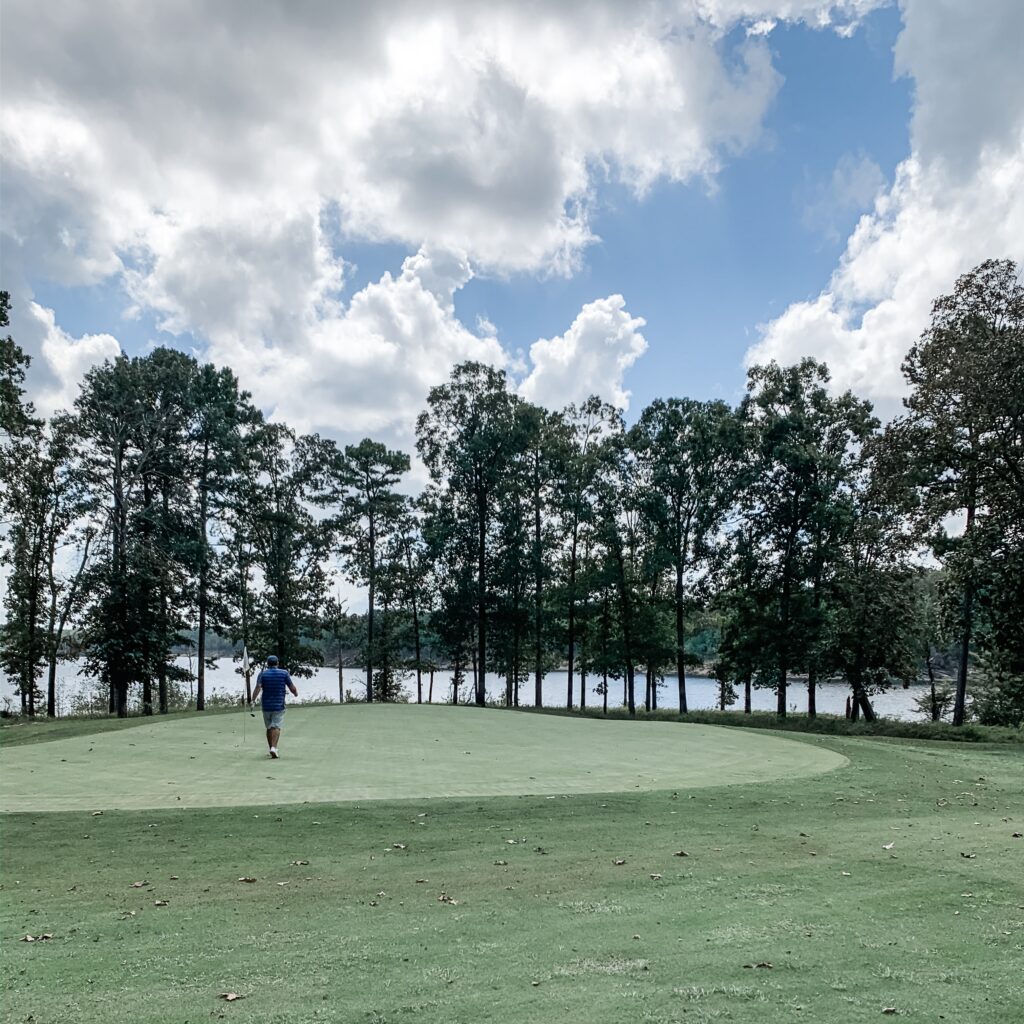 Ouachita National Forest & Beavers Bend State Park (among others): Between all of the state parks and national forest, it's impossible to run out of things to do outdoors. You have so many options for hiking trails (from easy to difficult), lake activities on the largest fresh water lake in Oklahoma, ATV trails, and tons more. Find more about all the outdoor activities in this area here.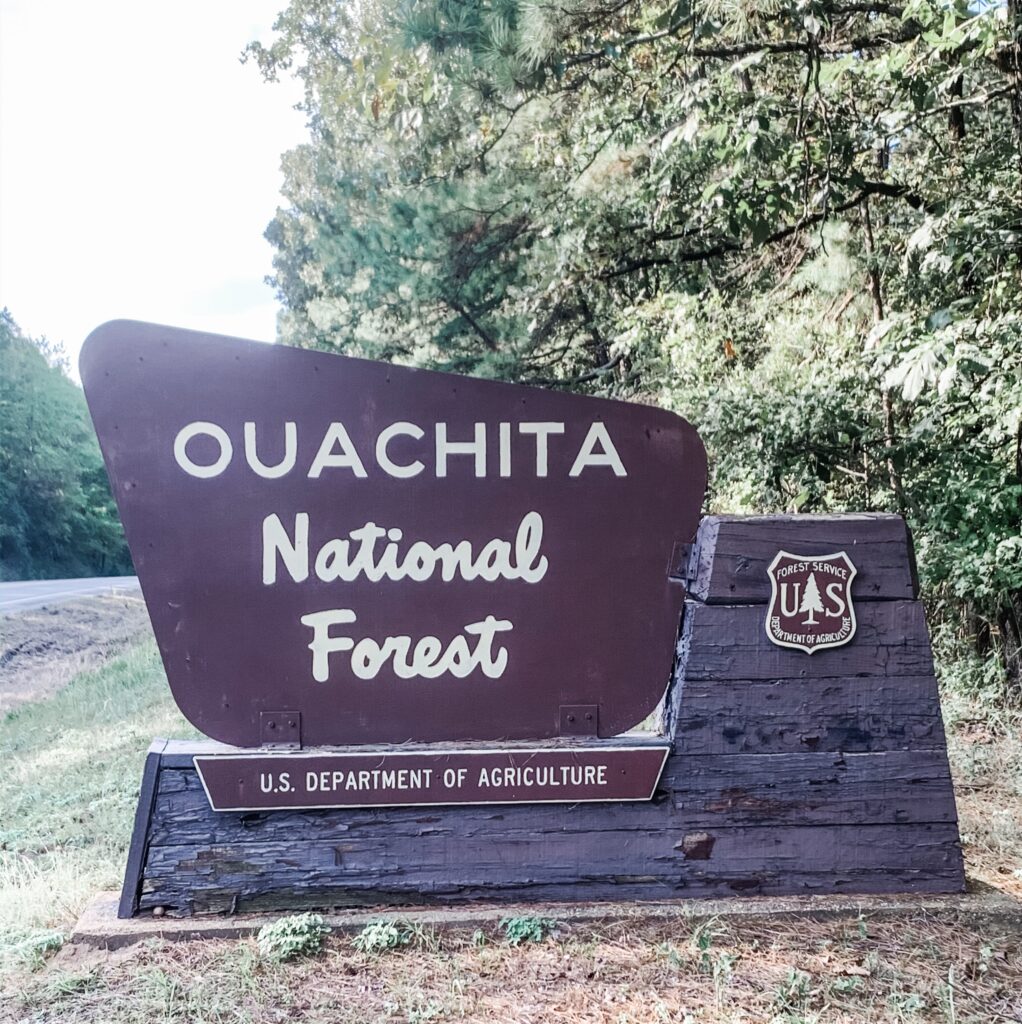 Until next time, Hochatown! You can read about another Oklahoma adventure here.