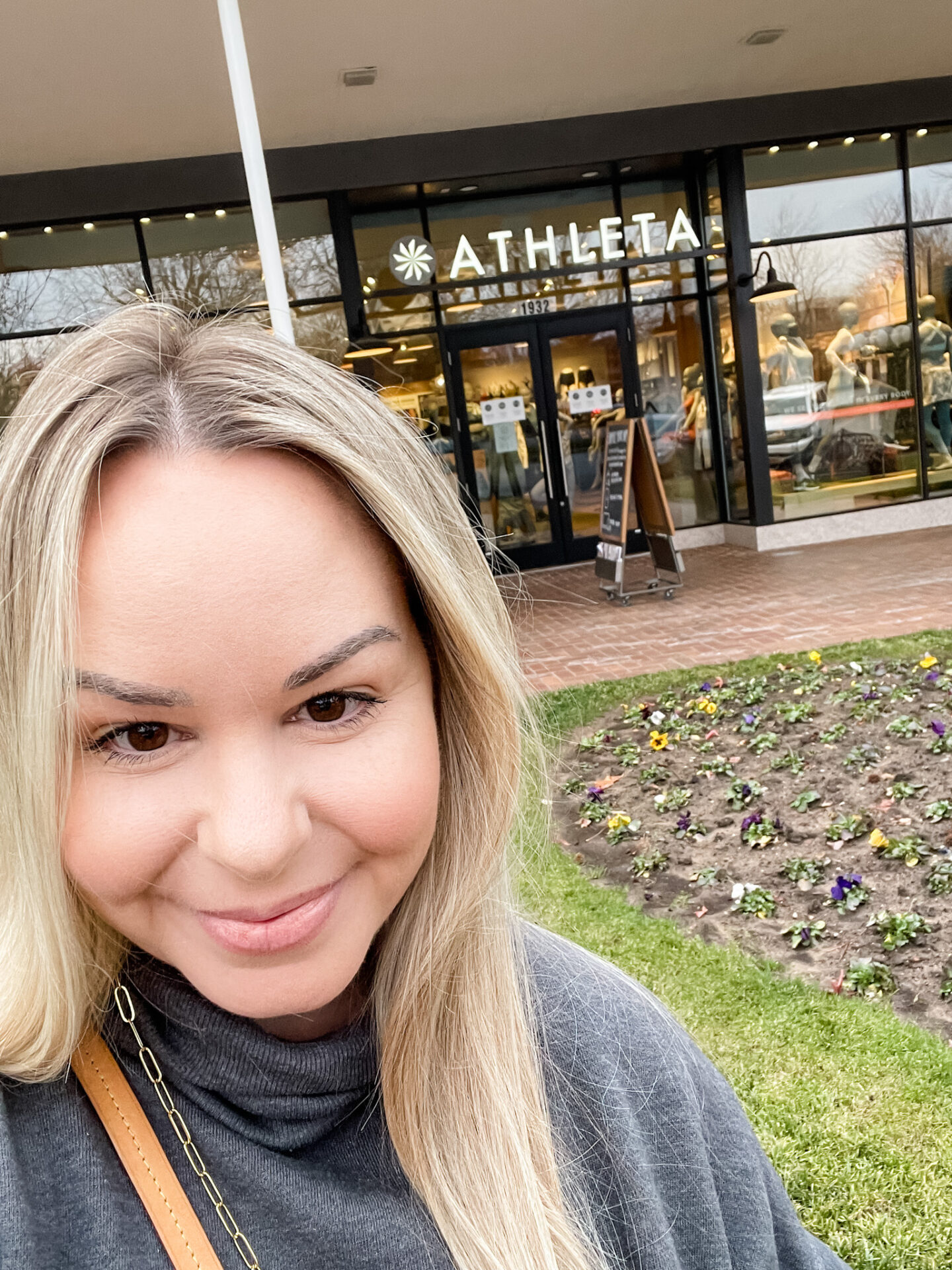 When I hear the words Athleta plus size my heart just sings. Wouldn't it be great if we lived in a world where when we walked into a store and couldn't find our size we would be shocked/surprised/in total disbelief? It's quite the opposite for plus sized gals. Our jaws drop when we see that our favorite brands not only carry true extended sizes, but that they carry them IN STORE. Brands like Athleta are making moves on this front, and I'm totally here for it.
Last week, Athleta announced that they were launching 350+ new styles available in sizes up to 3X. That's not the best part though, they are going to be available online and in store. You heard me. As a plus sized gal, you'll now be able to go into an Athleta store, feel the glorious fabric with your hands, try the items on, and (gasp!) take them home with you that day. Also, Athleta plus size clothing is the exact same styles as their straight sizes, win!
I was able to parter with my local Athleta store at Utica Square in Tulsa, and now I'm sharing my favorite pieces with you! You should be able to find Athleta plus size styles any any location. For reference, here are my sizes in most brands: Tops – XXL-2X, Bottoms – 14, Bra – 36G.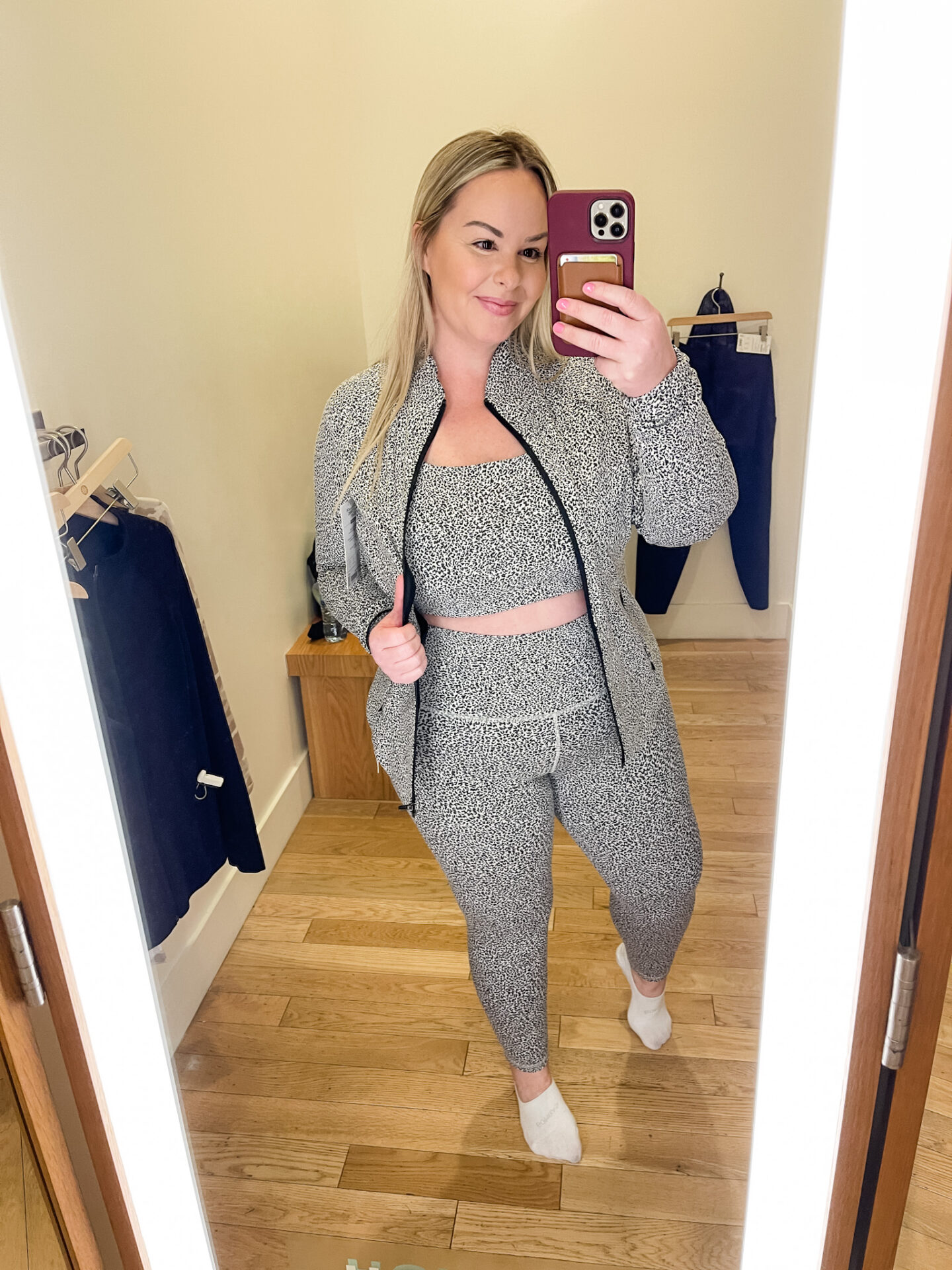 Ok this set is not like anything I ever wear, which is part of the reason I chose it. My store didn't have my size in the jacket, so I grabbed the only size they had in stock to get an idea of how this would all work together. I'd take a 1X in this jacket for a better fit. The leggings were snug on me in a 1X, which is just the fit I like for bottoms like this.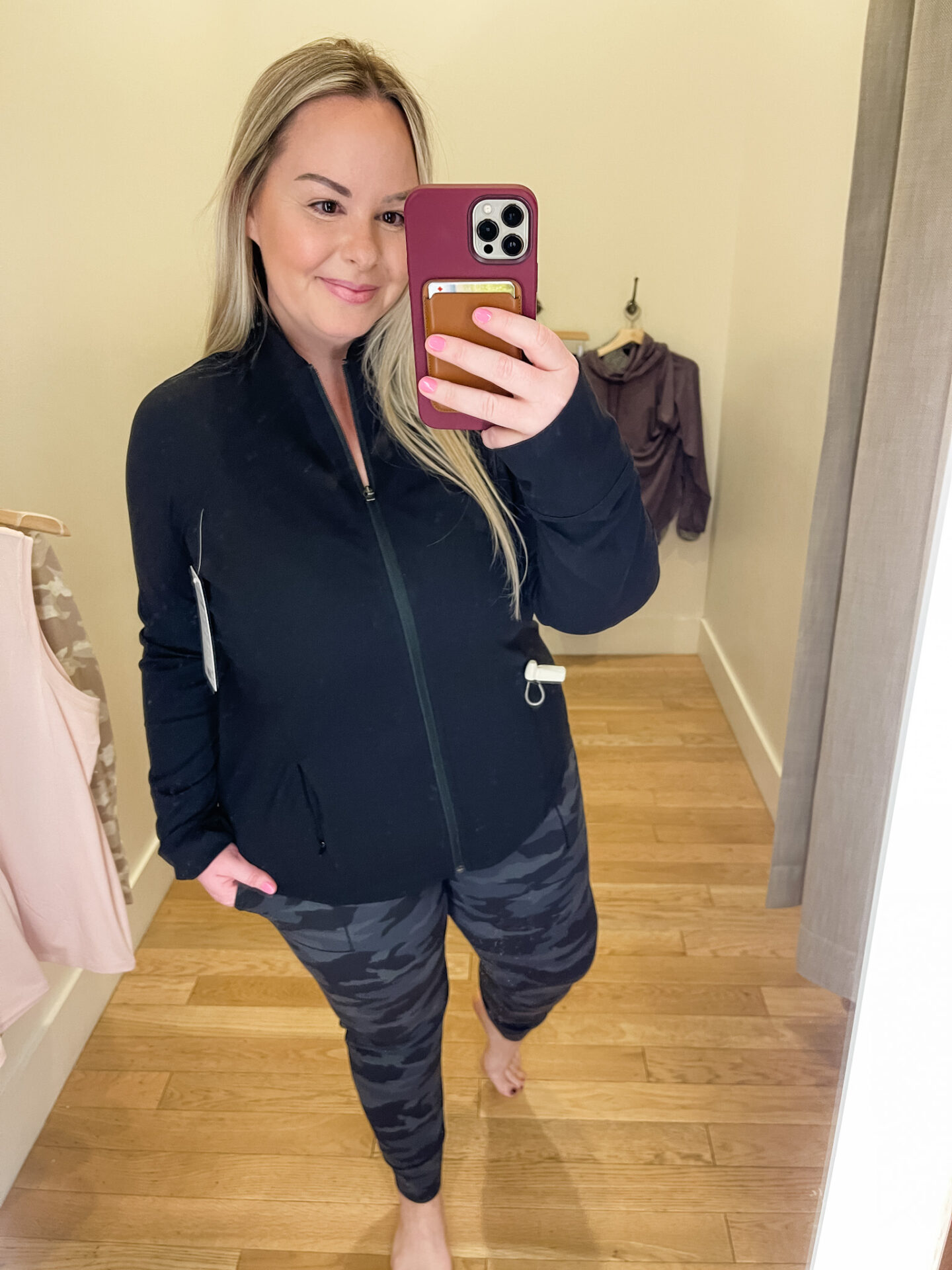 I'm no stranger to these pants. The are the Salutation Joggers and I already own two pairs of them in black. I loved this camo print for something a little different. I'm a large in these pants, which means they run generous, but I'd be interested to see how the 1X fits. This jacket was a dream (same as the leopard one above but in the right size), and hit all the right spots of my body.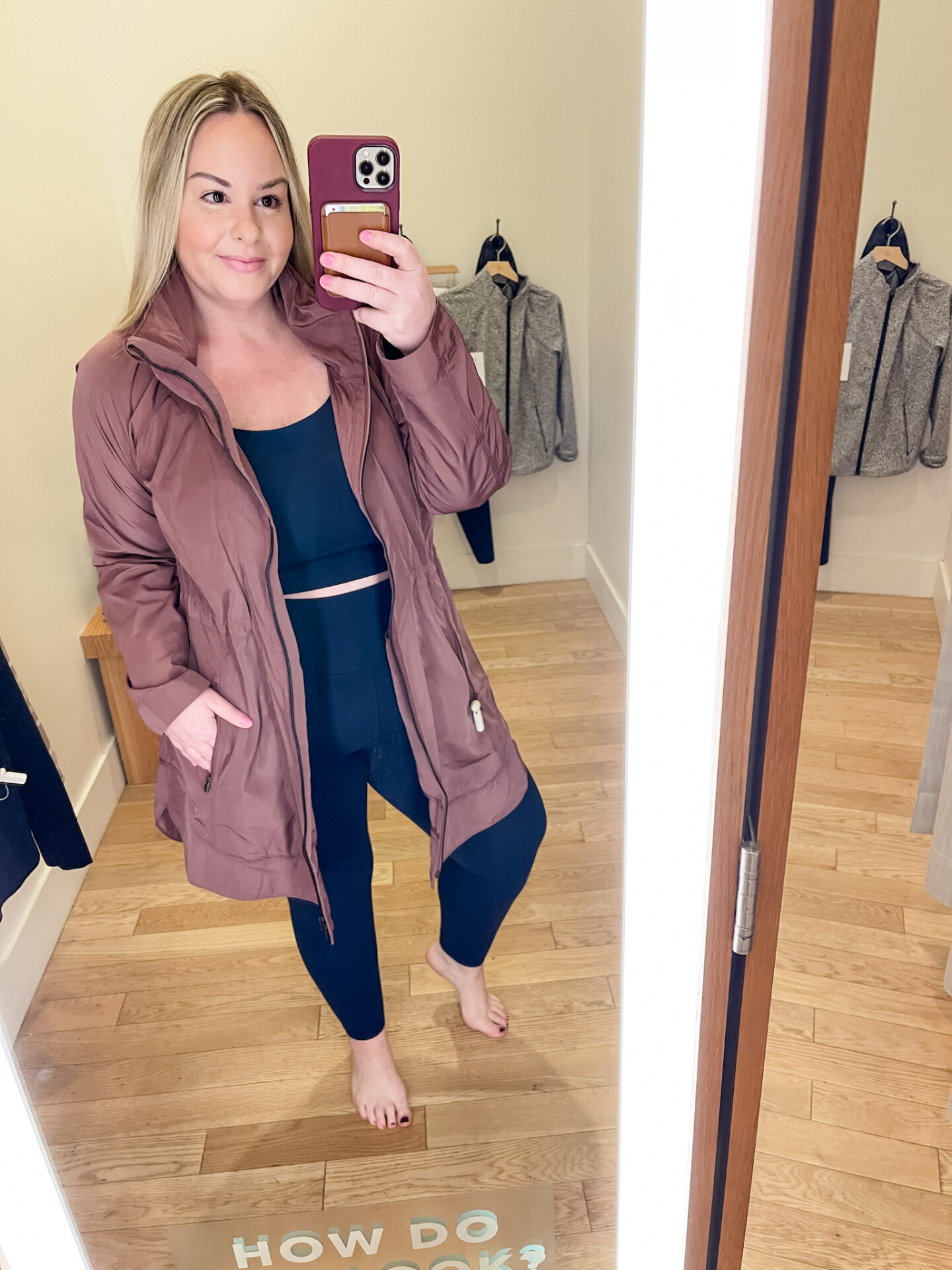 Move over black leggings, navy is where it's at! I don't know why I've never bought a pair of navy leggings, but I loved these for a change in pace. These are the Salutation Stash Pocket 7/8 leggings, and I promise you I'm not exaggerating, they are the best leggings I've ever worn. The bra was also navy so it made for a cute and modest matching set. This jacket though, oh my word let me tell you about this jacket. I'm in a large and it was still very roomy, so I'd say it runs extremely big. It's the most flattering thing I've put on my body in a long time! It's water resistant and has a hood tucked away in the collar. It's going to be the perfect piece for spring!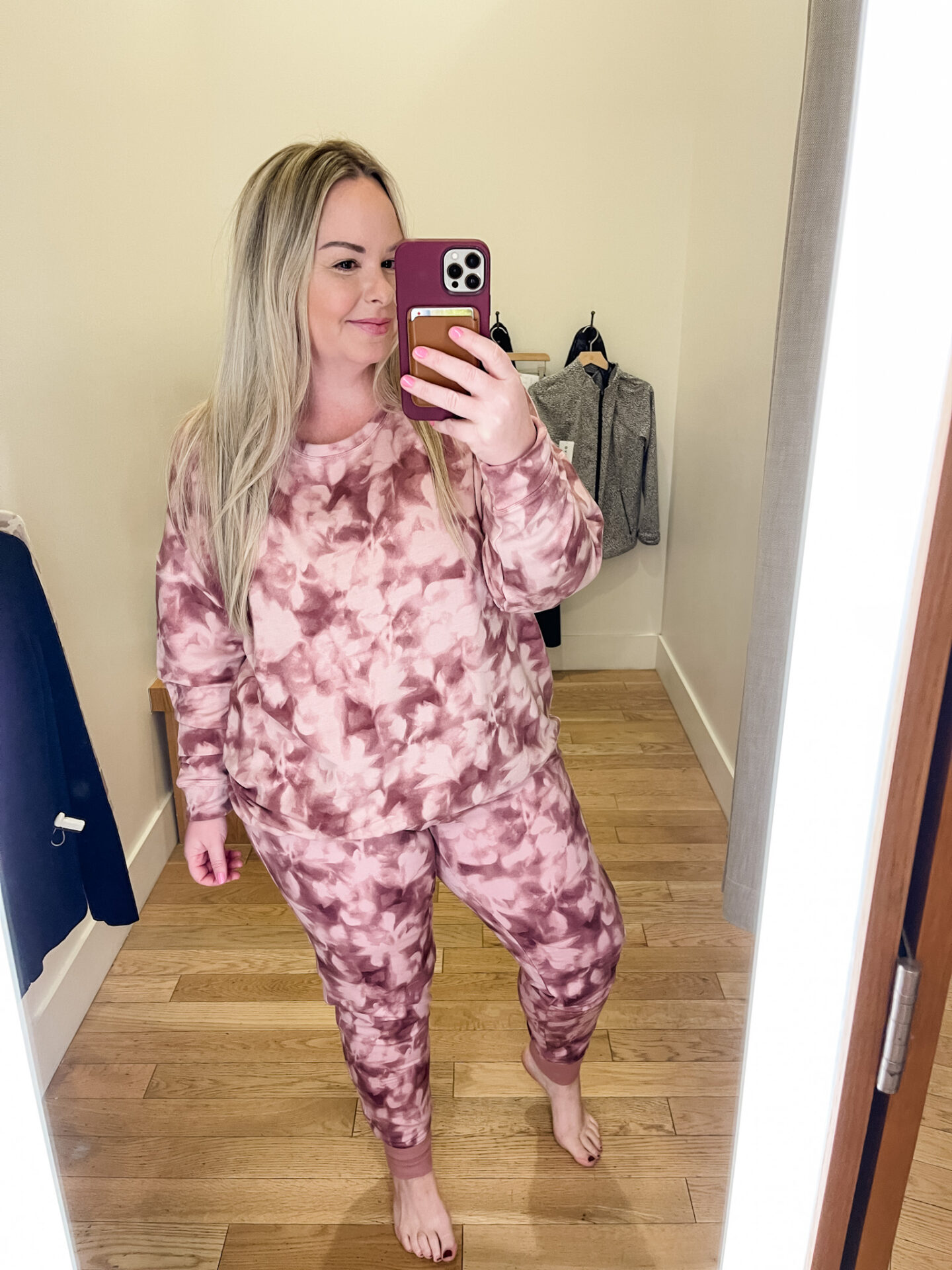 One of the best thing about Athleta is the fabric they use. This set was so buttery soft and is a great option for lounge set. I probably wouldn't wear these together unless I was at home, but then again it was so comfortable so never say never. I needed a 1X in the top, but my store was sold out of that size, and the large in the bottoms fit perfectly. I'm 5'2 for reference on the inseam.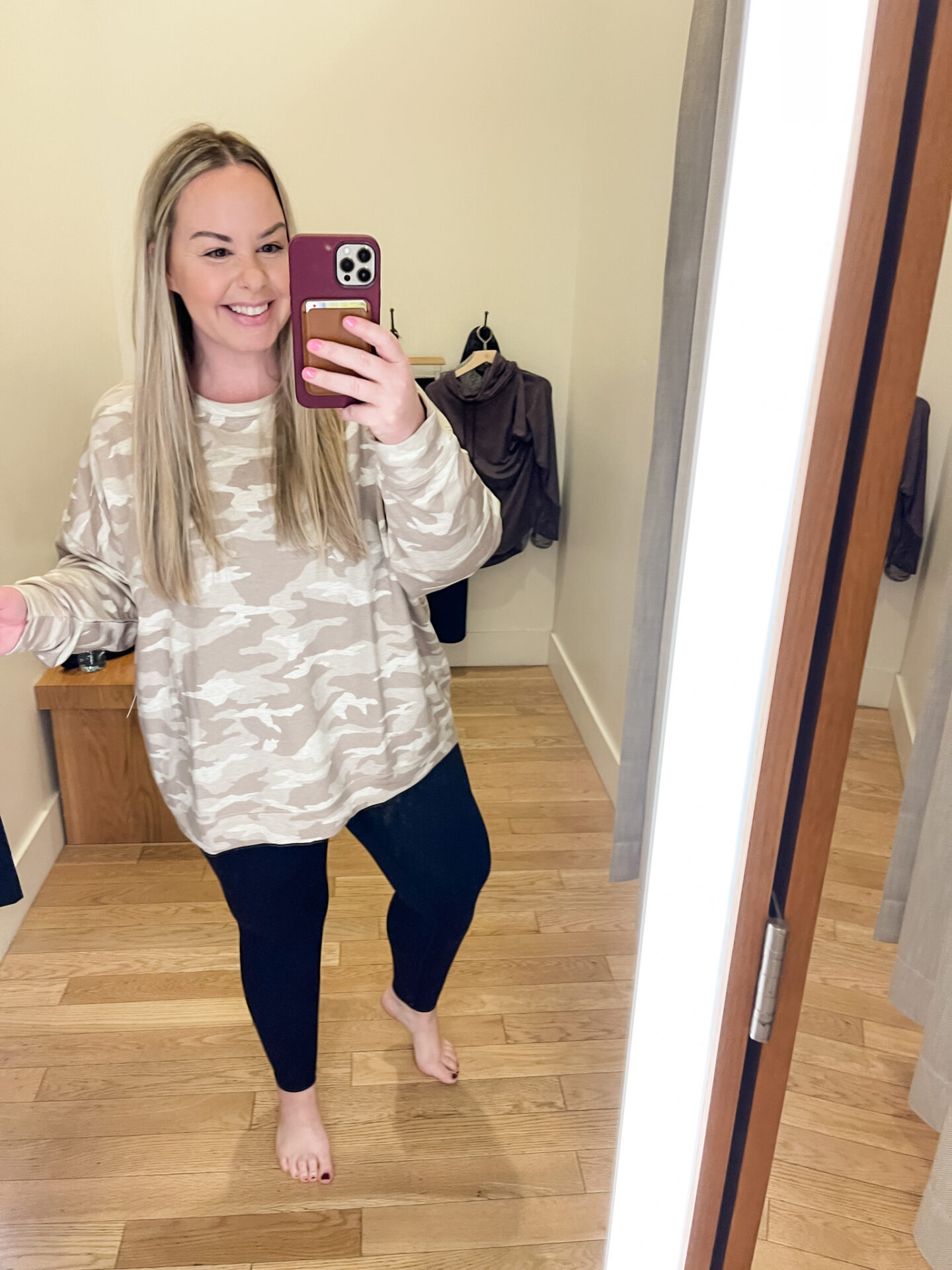 This top may look ordinary, but it's that same buttery material as the set I raved about above. It's so soft and a 2X as the perfect fit to wear with leggings. These are the Ultra High Rise Elation 7/8 leggings, and they are equally as amazing as the Salutation leggings. I'm in a 1X and they fit so well. Just enough "suck you in" but not to the point of "I can't catch my breath."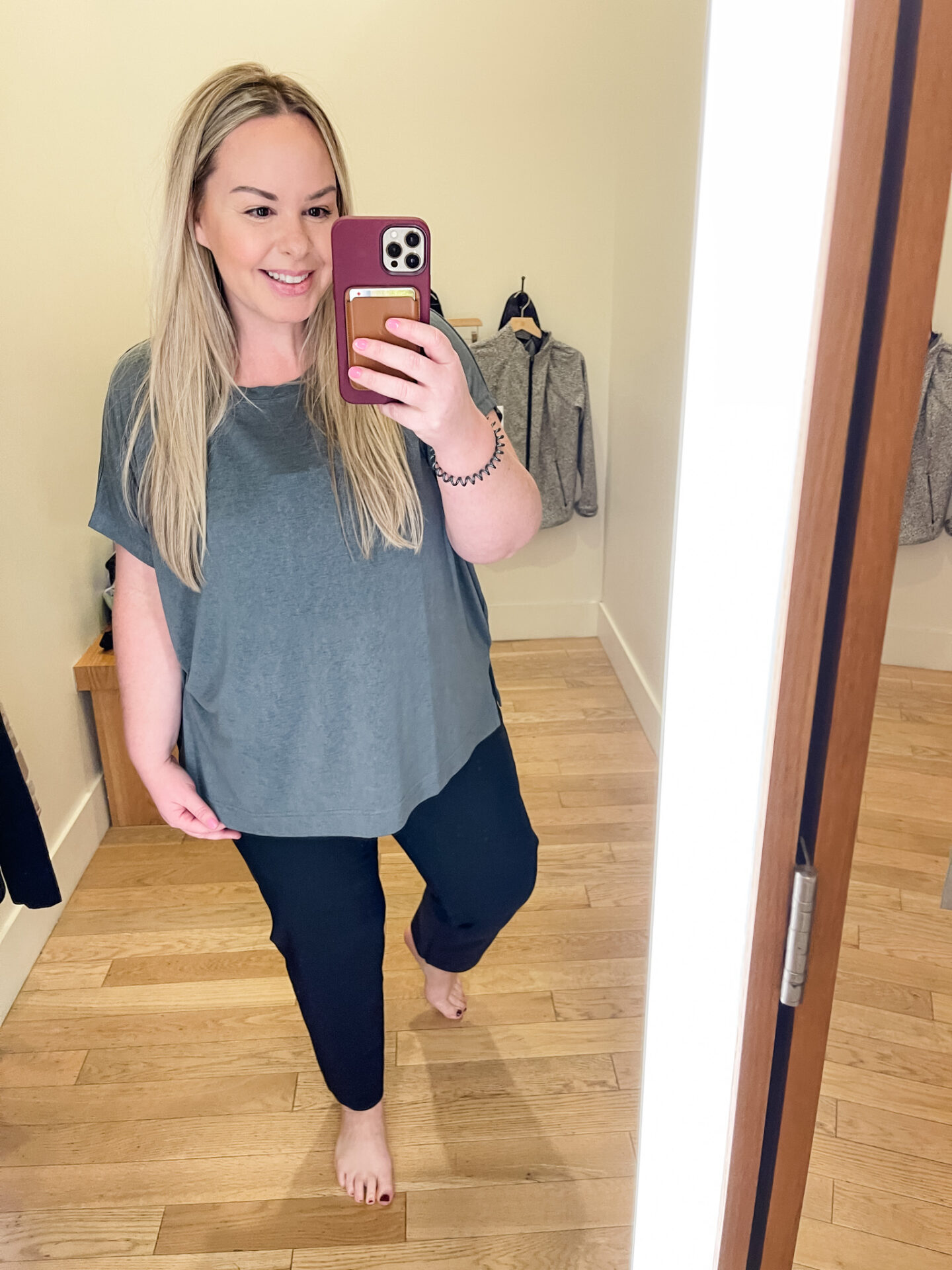 The cool thing about Athleta? They don't just make athleisure wear. These pants are the perfect work pant because they are made with a moisture wicking material, but look nice enough to wear to the office. The 14 was a little snug around the waist for me, but not enough that I'd size up. They hit me right at my ankle which is my ideal length. This top was flown and breathable and would be amazing with a cardigan over it. The 1X was the right size for me in this, but I think even a 2X would be great for leggings.

This post may contain affiliate links. Please read my disclosure policy for more information.