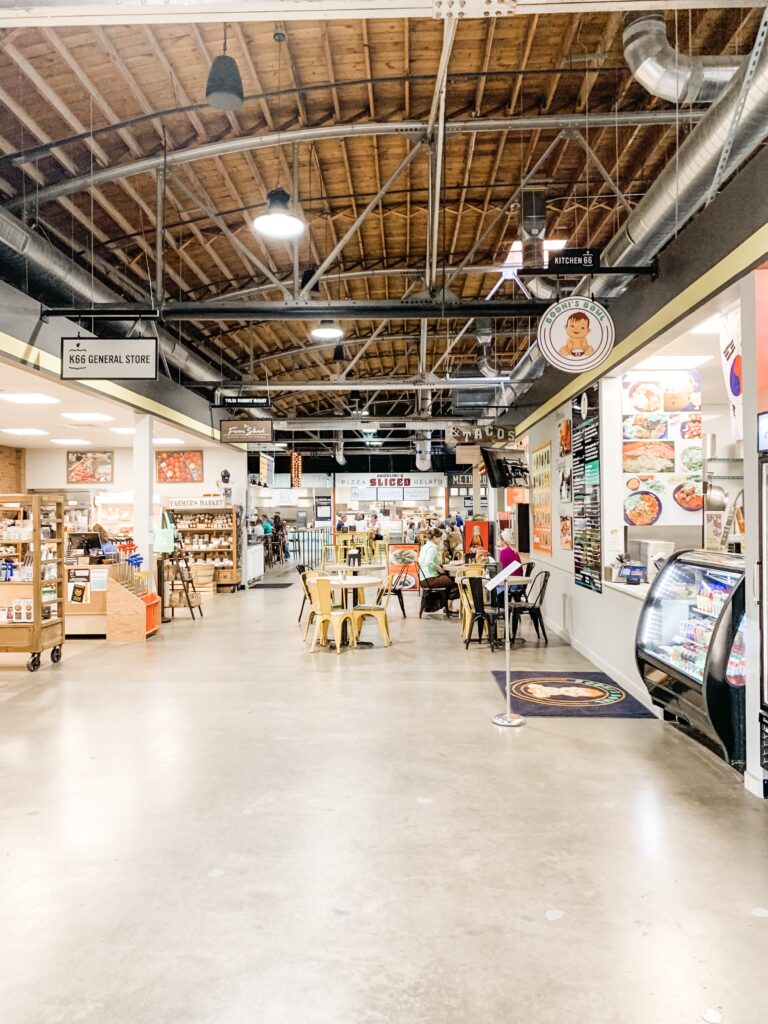 We will use just about any excuse to go to Mother Road Market in Tulsa. About a month ago we scored tickets to see Hamilton when it came to Tulsa on tour. We have been to NYC twice this year, but we probably would have had to take out a second mortgage on our house to buy tickets to see it on Broadway.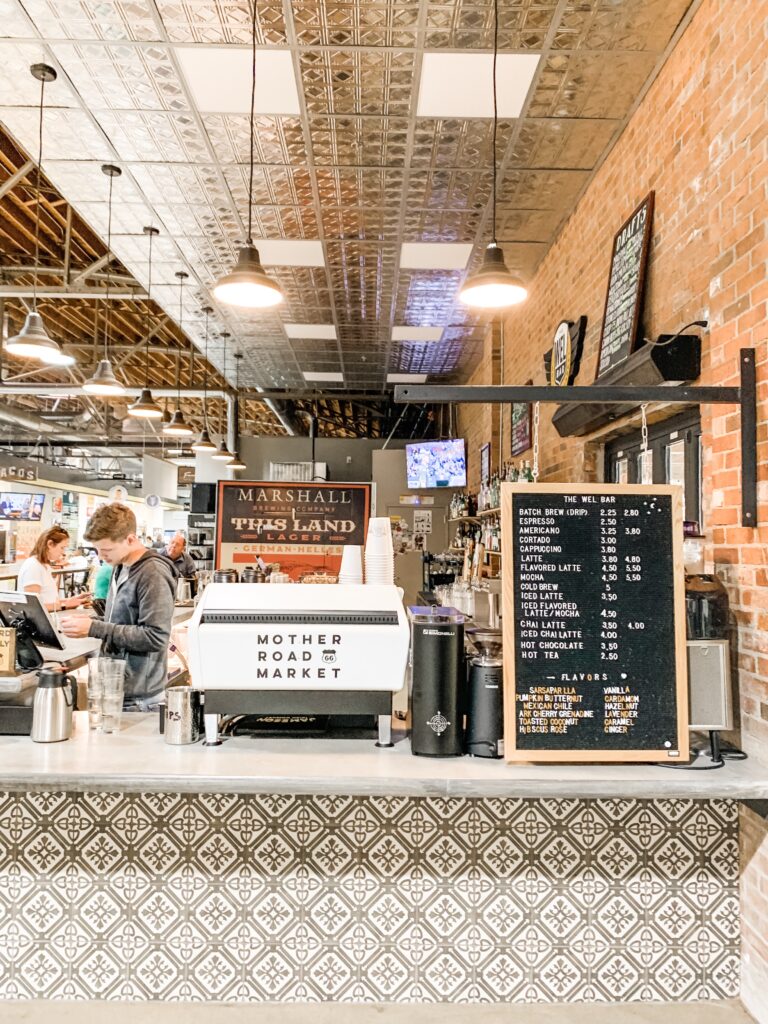 The night finally came for our selected showing of Hamilton, and of course we had to pick somewhere to eat dinner beforehand. We had heard of Mother Road Market from so many of our friends, the local news, and social media, but had never been. Mother Road Market is Tulsa's first food hall and I have to say, I was thoroughly impressed.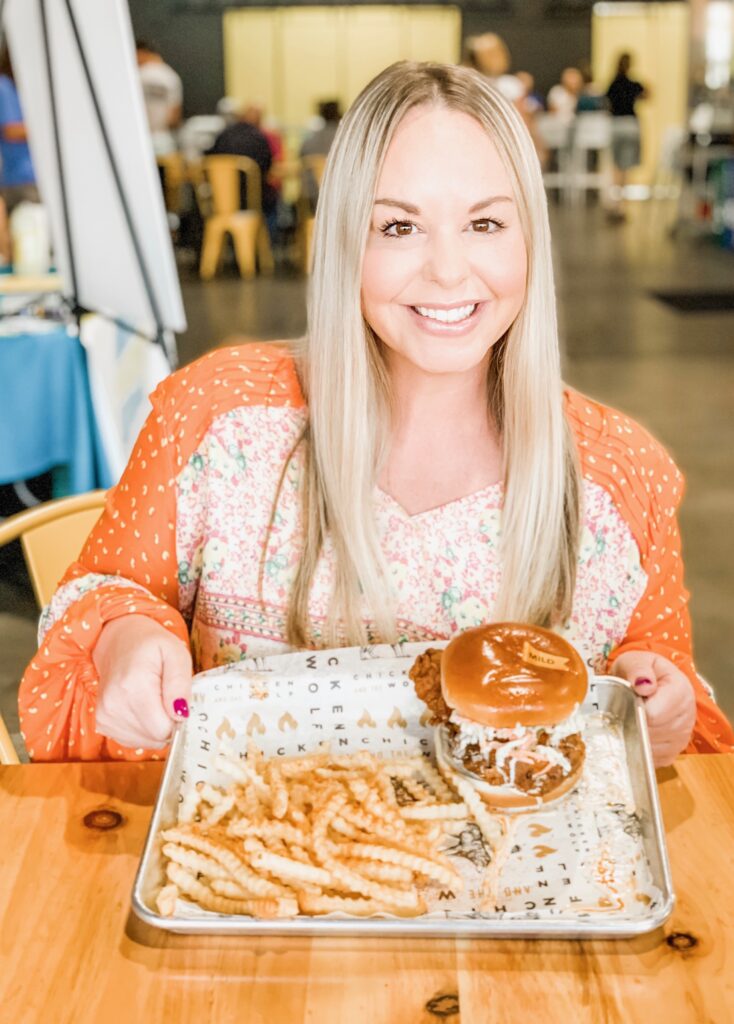 There are over twenty merchants at Mother Road Market ranging from restaurants to t-shirt vending machines. We decided early on that we would visit several merchants for dinner and share things, that way we could try lots of different dishes. We started with Chicken And The Wolf. We ordered a spicy chicken sandwich with fries, and hand to God it was the best chicken sandwich I've ever had.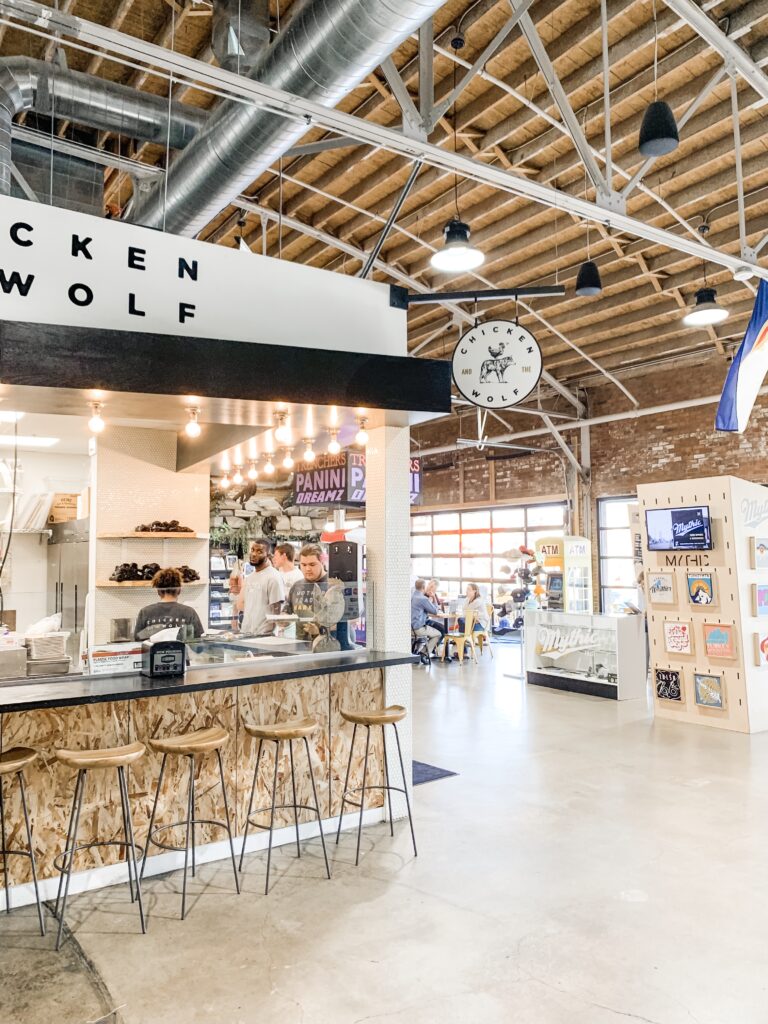 Our mouths were on fire from the chicken sandwich, so we decided to have dessert as our second course. Big Dipper has homemade ice cream and you can get it in a cone, cup, in a sundae, or in a cookie sandwich. Josh got the cookie sandwich with Madagascar Vanilla ice cream and chocolate chip cookies. I got a scoop of Salted Peanut Butter in a homemade waffle cone. Both were extremely tasty and definitely what we needed after such a spicy sandwich.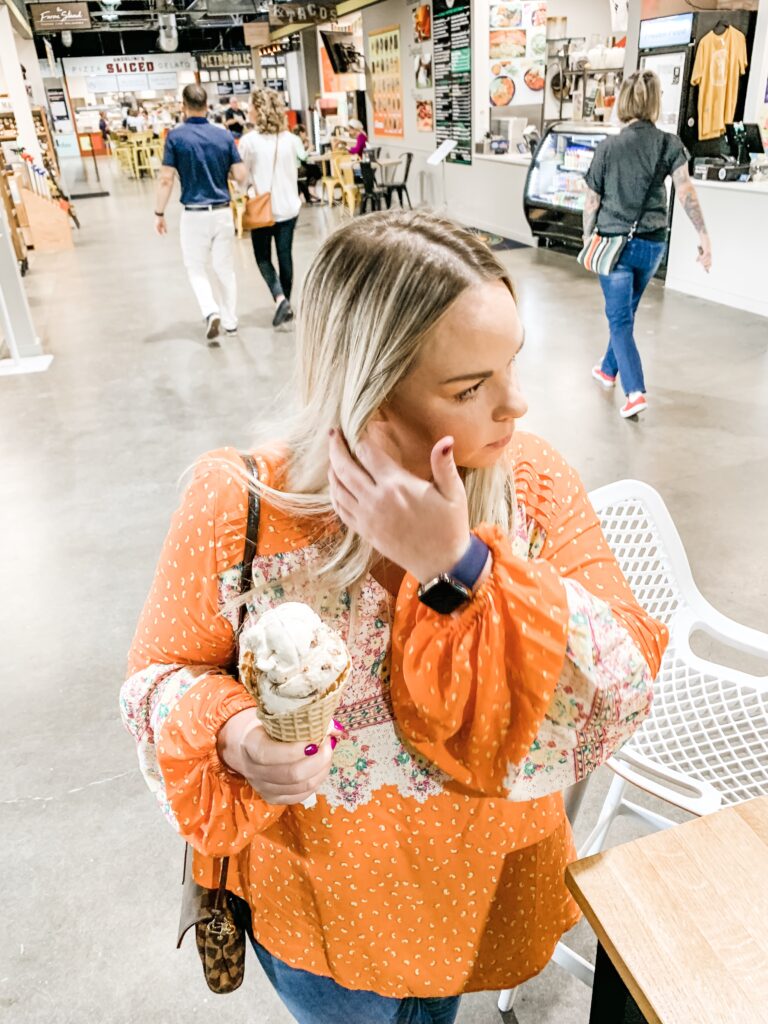 We were pretty full, but knew we couldn't stop because we were having so much fun. I got a slice of Demarco of Brooklyn pizza from Andolini's, & Josh got a second dessert of a giant chocolate chip cookie from OK Cookie Momster. Neither one of us could finish our final course, so we decided to throw in the towel.
We walked around after dinner to check out the non-food merchants, and I honestly felt like I was in another state, maybe even another country. The shops were so quaint and well-styled that it made it a joy to browse. My favorite store was called The Nest. It was filled with adorable kitchen related things, none of which I needed. I left empty handed, but vowed to come back soon.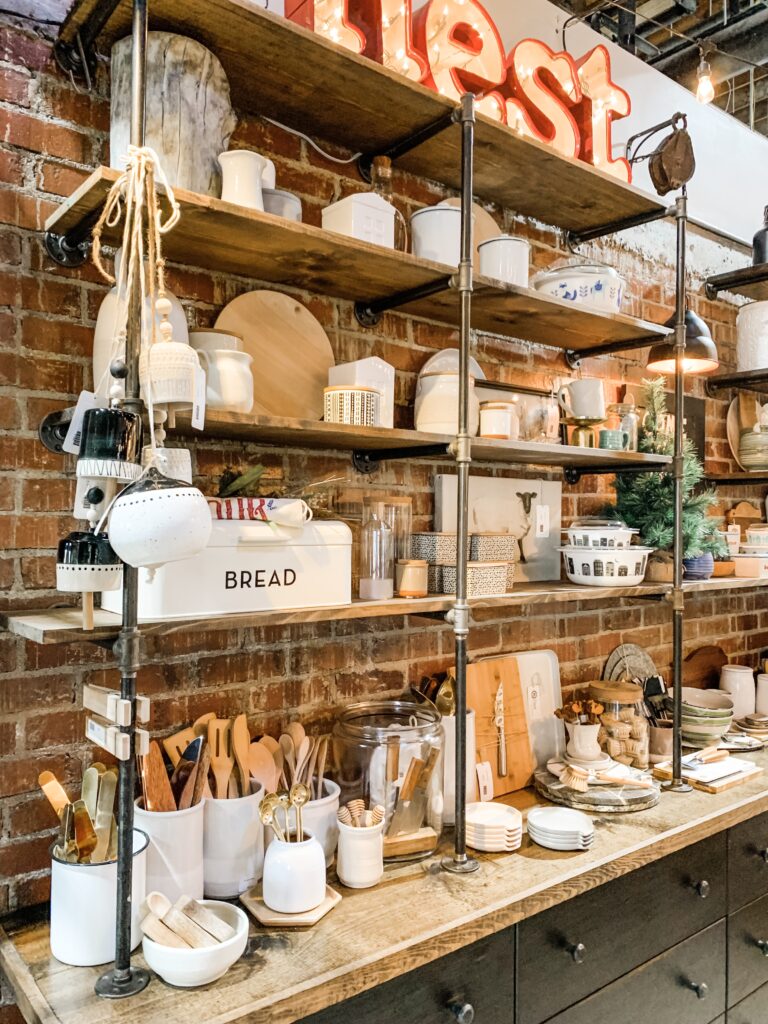 Another adorable store at Mother Road Market was Decopolis. It's a kid's store that is organized by age, so it made for an easy shopping experience. They had toys I haven't seen in a very long time, and other really fun items that you can't find locally. I resisted the urge to buy everything in the store for my nieces, but I can't stop thinking about that adorable Strawberry Shortcake doll.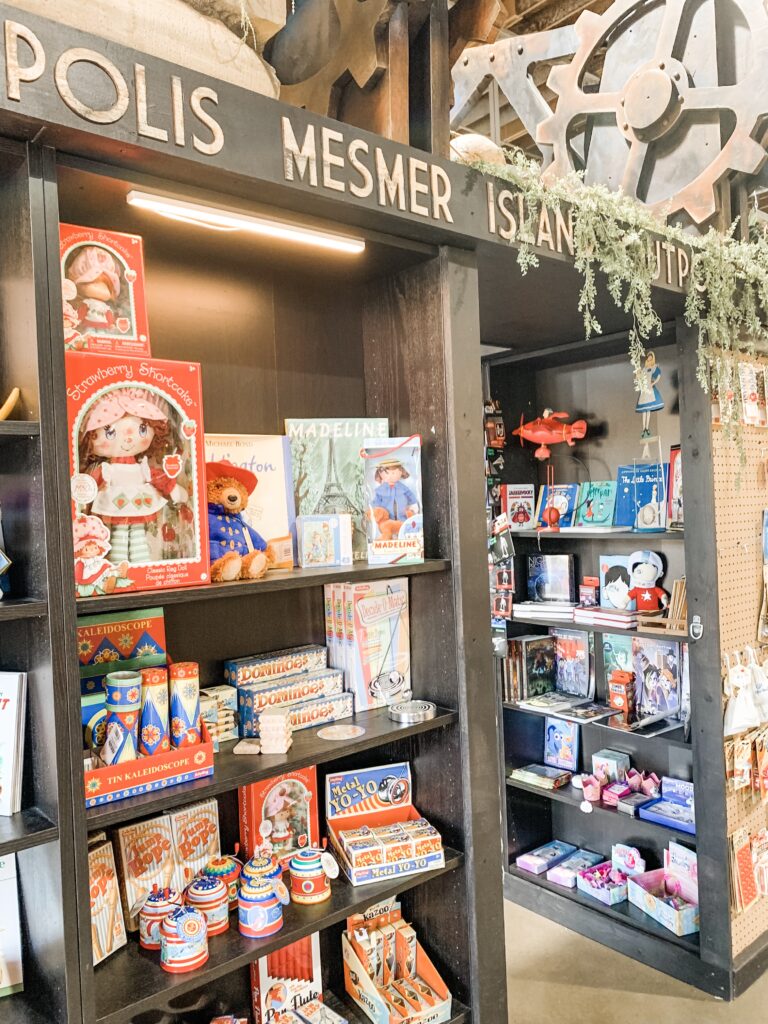 As we were leaving, I snapped a picture of the outdoor area of the market. It was gigantic and had so many things for kids to do and so much space for them to run around. Now I just need to convince my sister and brother in-law to come visit us so we can go back.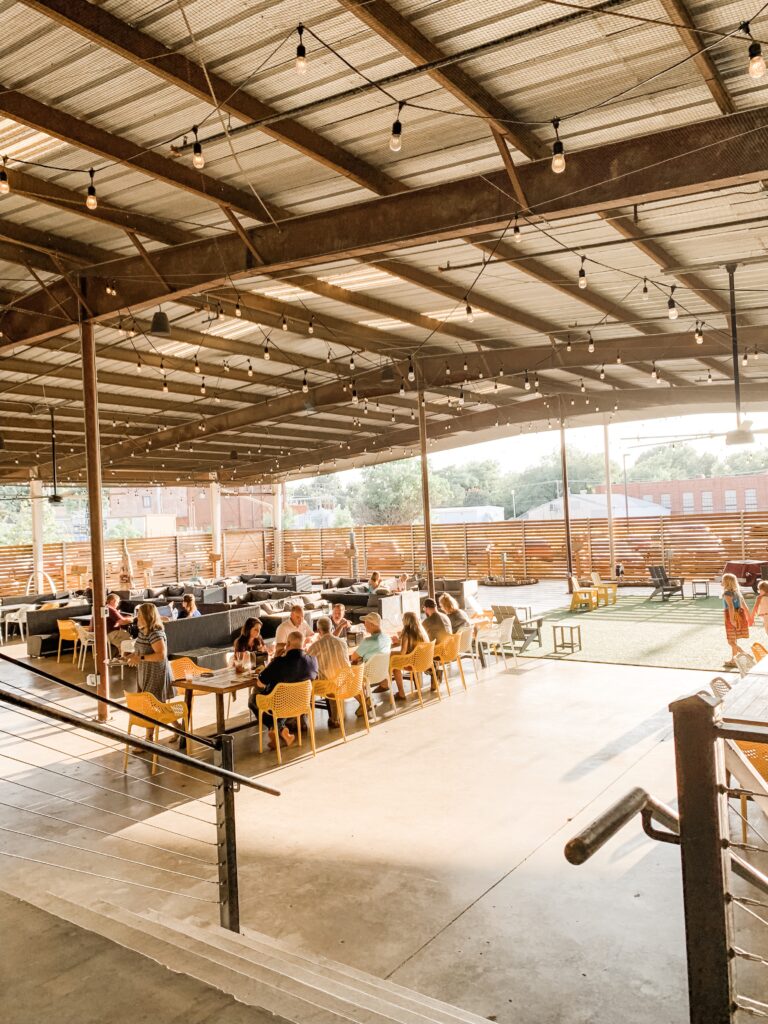 Read about another Oklahoma adventure here!