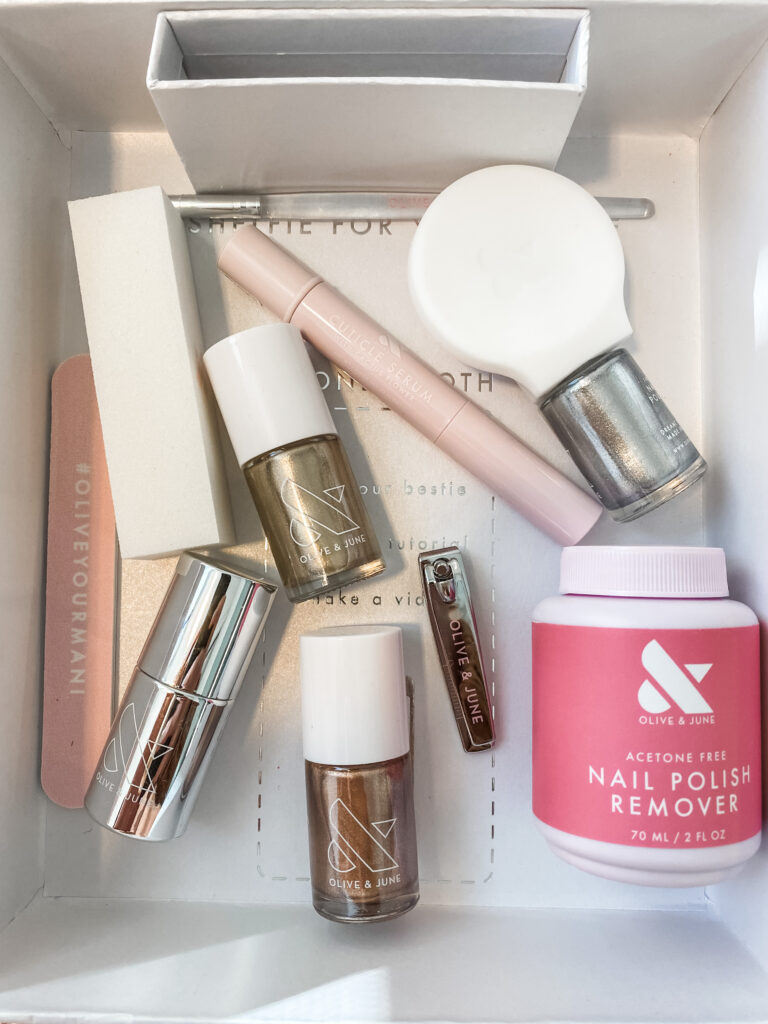 About two weeks ago, I got a package in the mail from a company I had seen all over Instagram. Olive & June had sent me the holiday version of The Studio Box as a gift to try out. I have to say, at the beginning I wondered if I would ever use it because I normally get my nails done at a salon with dip powder every 2-4 weeks.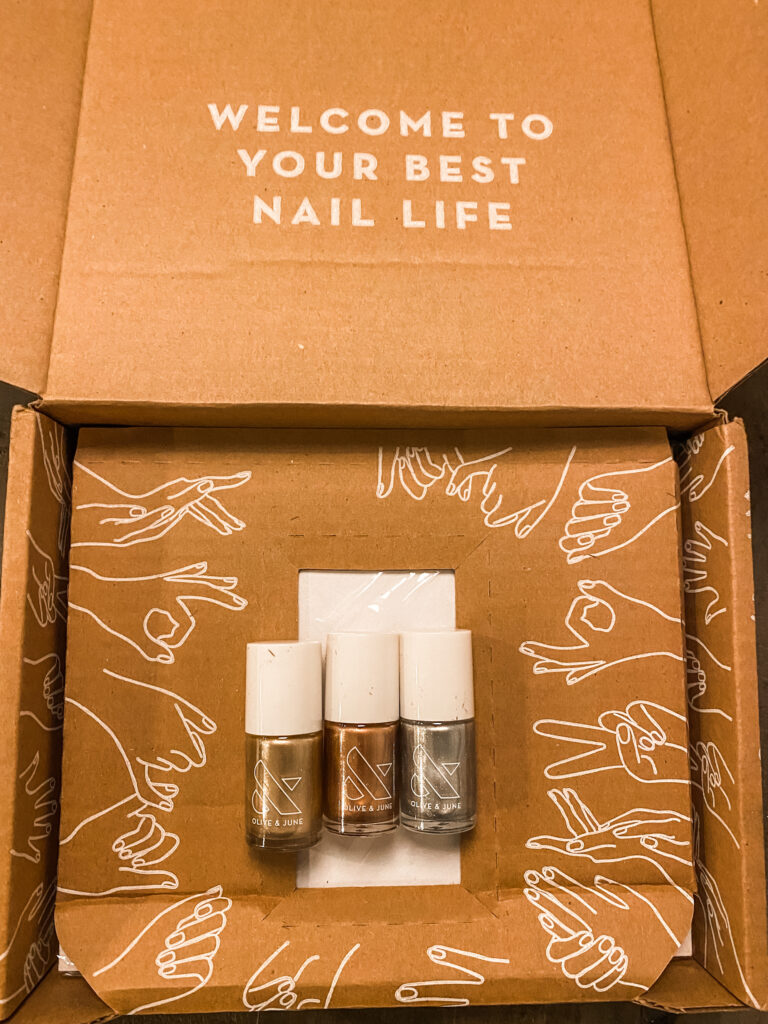 Olive & June is a female founded company based out of Beverly Hills. They have a couple of salons where you can get a mani, but they sell all of their products online. Like I said, I was gifted The Studio Box, and it came complete with everything I needed to get started. This was a limited edition box, so it's not on the site anymore. It's basically The Studio Box with two extra nail polish colors. Let me show you what was in it.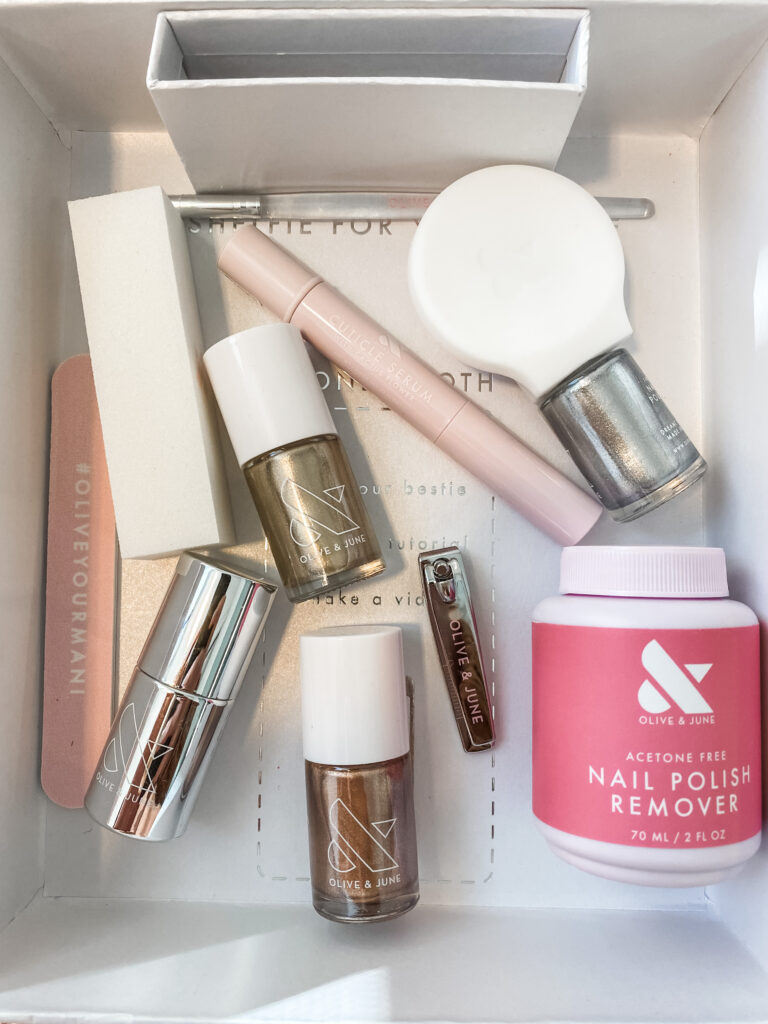 Three 7-free (free of the seven harsh chemicals commonly found in nail polish) shimmery metallic polishes, OJBH, OJPAS and OJSM.
Top Coat
The Poppy (made to help make painting with both hands much easier!)
Acetone free nail polish remover pot
Nail file
Buffer Cube
Clean-Up Brush
Flat edge nail clippers
Cuticle serum
I was due for a manicure and the set that Olive & June had sent me was still sitting on the breakfast table waiting to be used. I decided to attempt to remove my dip at home and give this new kit a whirl. I started thinking about it more, and realized that I spend almost $500 a year getting my nails done. With that realization came a quick stomach ache because I never dreamed it would be that much. I knew that I had to start learning how to do my own nails at home really well and quick.
The founder of Olive & June had coincidentally just posted a Mani 101 video to YouTube, so that's where I started after I finally got the dip powder off my nails. It was extremely simple and straight forward and I actually had a lot of fun painting my nails (something I never thought I would be saying). I chose the silvery shimmery color that came in the kit, and it took three coats to achieve the look I wanted.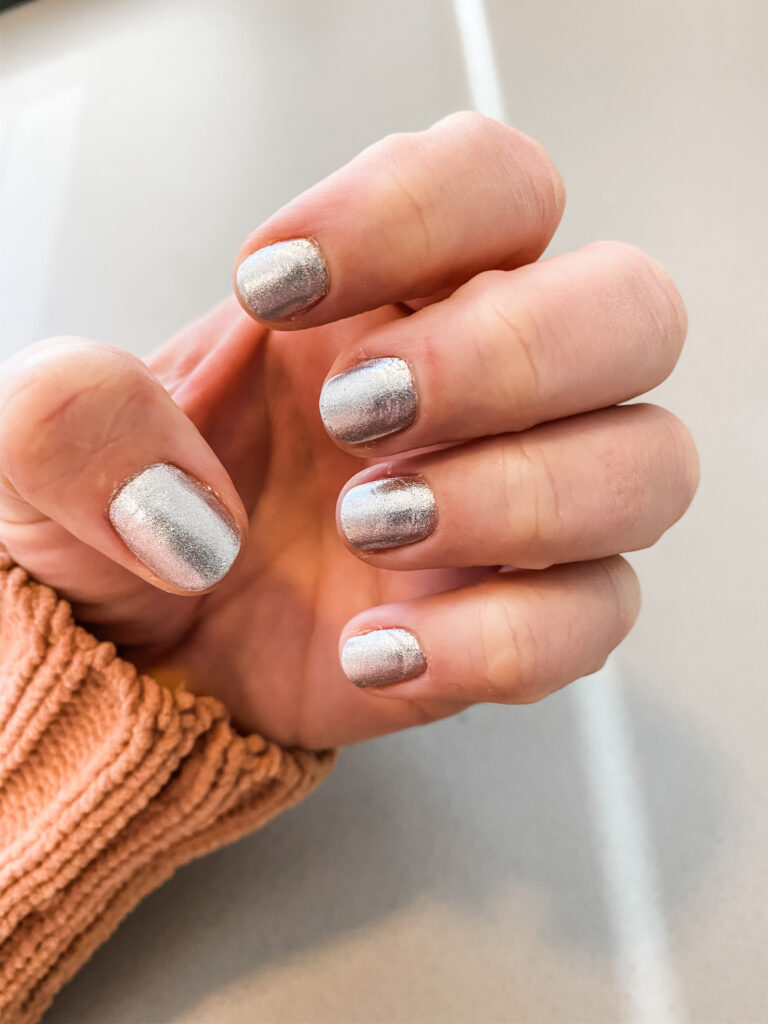 The best part about the kit I received was probably the Poppy. I've always struggled with panting with my non-dominant hand and this product is a game changer. I feel like my manicure looked great for a novice like me, and I attribute most of that success to the Poppy. Also, all of the polishes have a flat brush, making it way easier to stay in the lines.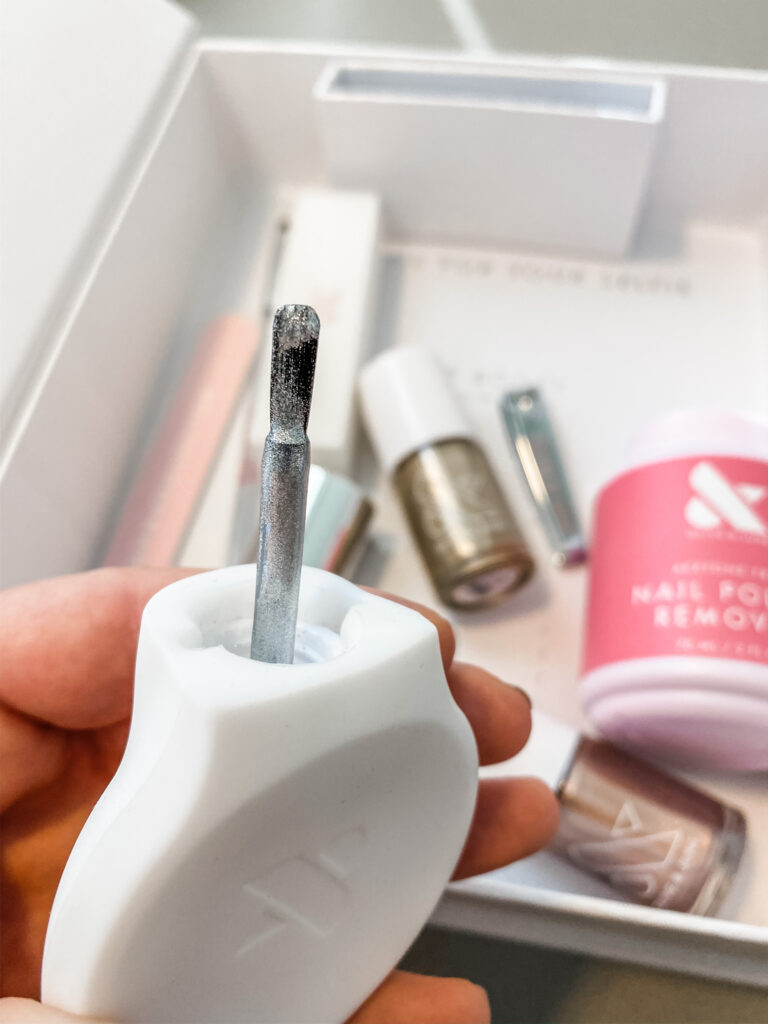 I followed the tutorial step by step and when my nails were dry, I applied the Cutical Serum. I never thought I would love a nail product so much. It made all my annoying dry cuticles disappear. I keep this in my purse now and use it three times a day, at least. It's something I will order over and over again.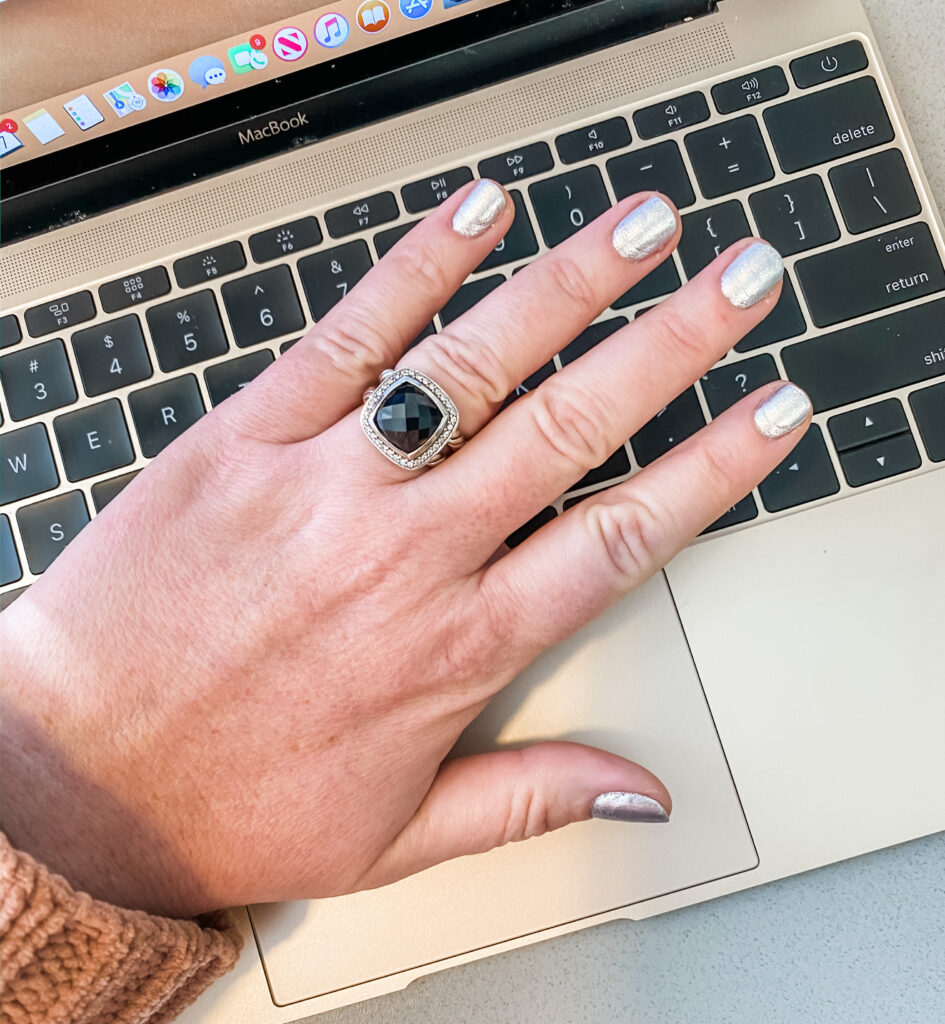 All of this to say, Olive & June is the bomb. It's so simple and beautiful and I love that all of their products are cruelty free. Now I just have to figure out what I'm going to use that extra $500 a year on!