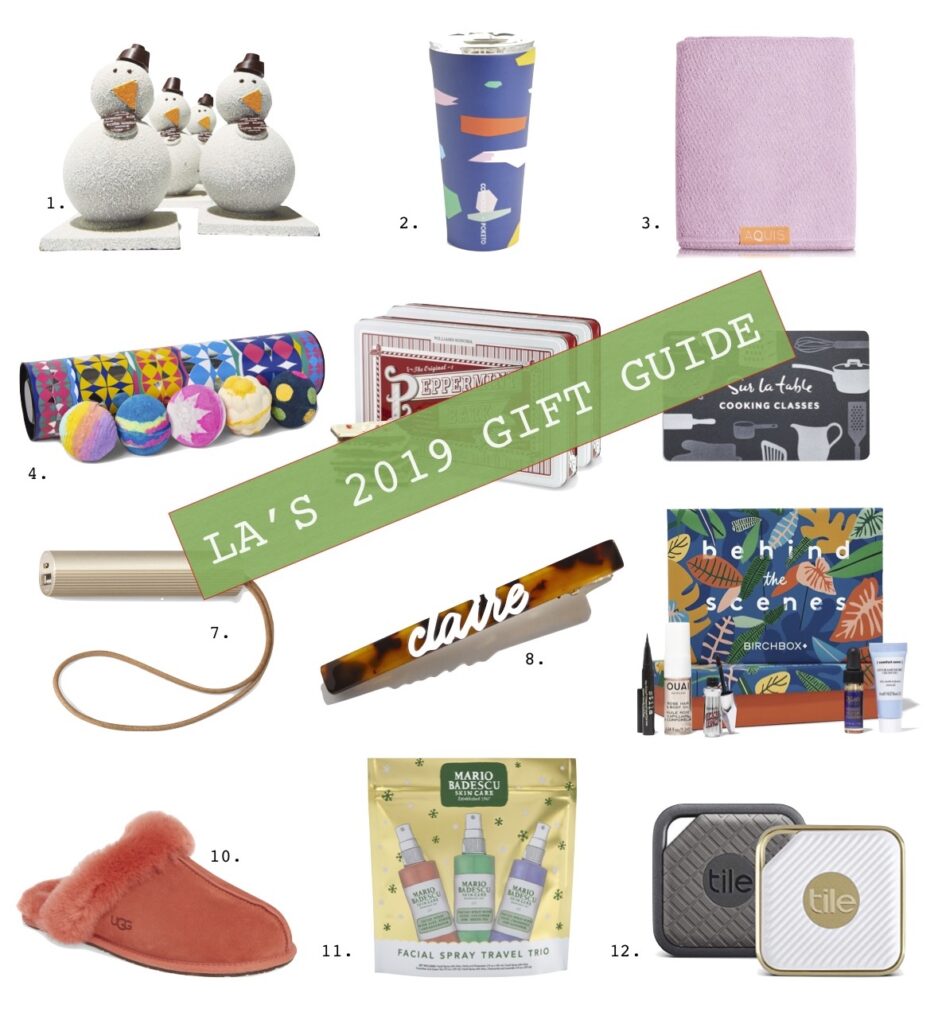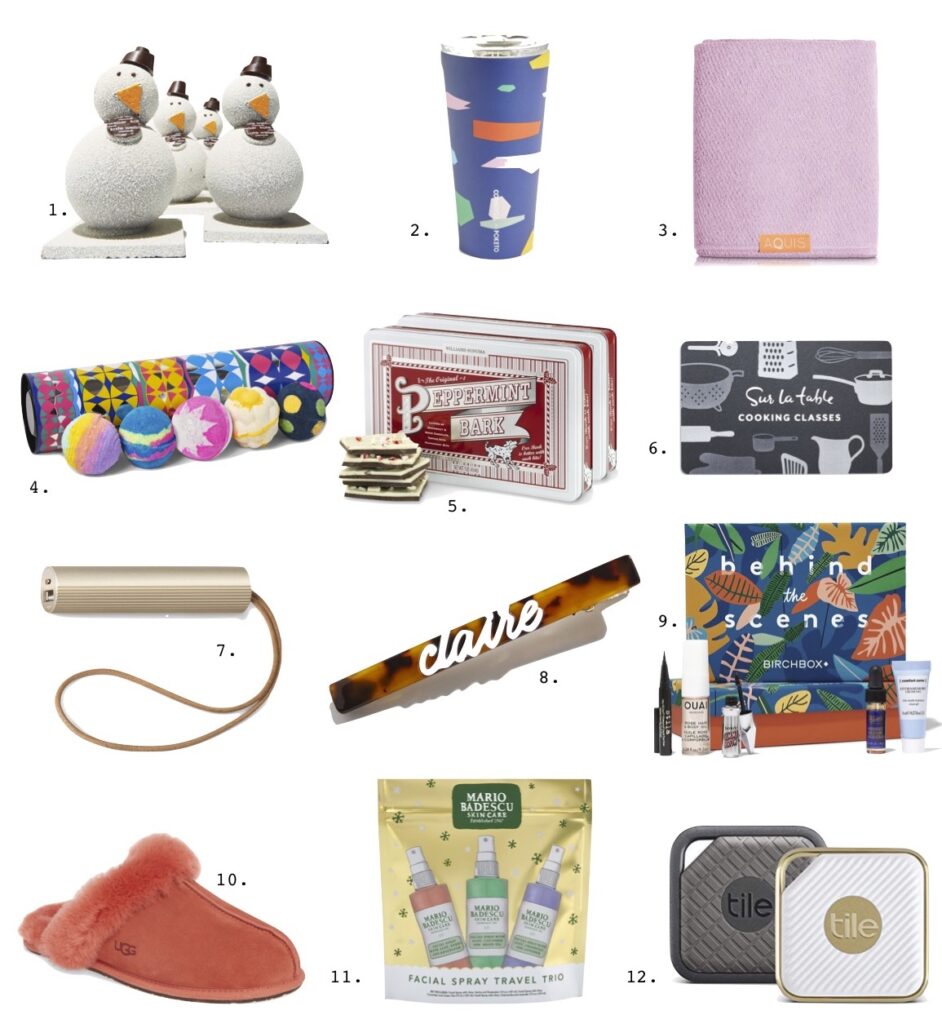 Better late than never, right? I've finally put all my favorite gift ideas together in one place and am ready to share my 2019 gift guide! There are a variety of items and price points on this list, so hopefully you can find something for the special gals in your life on this gift guide!

1. Kate Weiser Chocolate Carl – This is such a unique and fun gift to give someone who loves hot chocolate. All you do is heat up a pot of milk and watch him melt away into delicious hot chocolate. It's such a fun idea and ends with a yummy treat!
2. Corkcicle Tumbler – I know there are so many options on the market for cups like this, but I promise I've done all the research for you. This is by far the best one out there. The shape of the cup makes it so easy to hold, and the non-slip material on the bottom is great for preventing tips and spills. I love keeping mine at my desk and re-filling it with water all day, but it's also great for enjoying a heavy pour of your favorite chardonnay.

3. Aquis Rapid Dry Hair Towel – I love this towel for several reasons, but the main one being that it truly cuts my drying time significantly when I use it. It allows you to get your hair as dry as possible without damaging it. It also comes in a turban style so you can wear it while you get ready.

4. Lush Bath Bombs – A unique gift that is so fun to use. These bath bombs make taking a bath quite an experience. Just make sure your recipient has a bathtub!

5. Williams Sonoma Peppermint Bark – This bark has a cult following for a good reason. I have to make sure I am not alone with a tin of this or it will be gone before I know it.

6. Sur La Table Cooking Class – This may not be for everyone, but even if the person doesn't love to cook, I promise they will love this gift. The cooking classes at Sur La Table are so much fun. You can bring your own alcohol, and going with a group or your significant other is such a unique way to spend a night out.

7. Lexon Power Bank – A portable charger that's not only small enough to fit into a purse, but also cute is a win win. This is a very functional gift (my favorite kind of gift!) that anyone with a smartphone will appreciate.

8. Bauble Bar Slim Custom Hair Clip – This is a great idea for someone who is up on the latest hair clip trend. There are so many different ways to customize this to your recipient that it makes it a really thoughtful gift.

9. Birch Box Subscription – This is the gift that keeps on giving. Birch Box is a monthly subscription service that sends a box full of premium sample size beauty products to the recipient of your choice. You can choose from three, six, or 12 month gift subscriptions. It's such a thoughtful gift that lasts long past the holiday season. It's great for birthdays too!

10. Ugg Scuffette Slippers – I own two pairs of Ugg slippers, and both of them are more than three years old. They hold up so well and I love that they are comfortable enough to be a house shoe, but you can also run out and grab the mail in them because they have a firm sole. These make a great gift for a mother in-law.

11. Mario Badescu Facial Spray Trio – I've talked about this spray before, and it made the gift guide because it's just that good. It's good for all skin types and is perfect for someone who is travelling this holiday season.

12. Tile Key & Smart Phone Finder – Do you have that person in your life that is always saying "now where did I put my keys?" This is the perfect gift for them. It's small, thin, and you can attach to your keys and use your phone to make it ping when you've misplaced something.