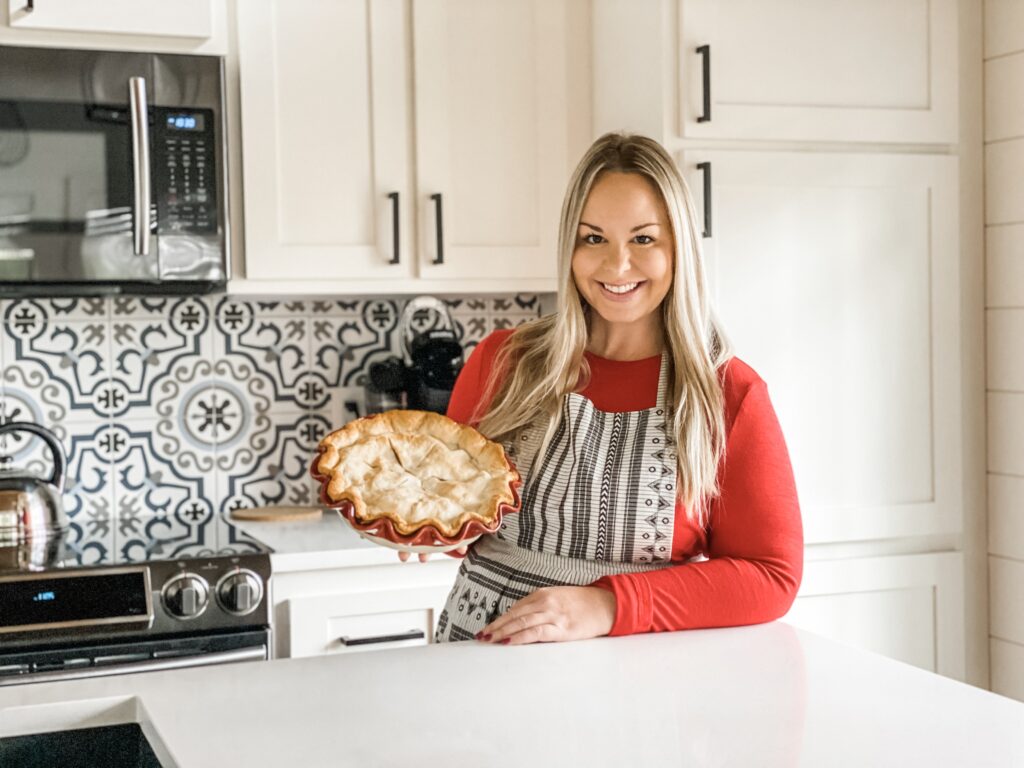 A holiday getaway just sounds nice, doesn't it? This is my favorite time of year for a lot of reasons. I love the weather and everything that fall and winter brings, but the main reason I love the start of holiday season is because I love to plan and execute a big holiday gathering. This year, I wanted to test out what it would look like to host a holiday at a cabin. We have a new found love for Broken Bow, Oklahoma, so we headed back (read about my previous trip here!) to Lake Life Cabins to give it a go. In this post I'm going to give you all the tips on how to make a holiday away from home go off without a hitch.
STEP ONE: BREAK THE NEWS
Everyone has someone in their family that really loves to stick to the same plan every year. Start mentioning the idea a holiday getaway early and often, that way everyone can start planning and preparing for a change in venue.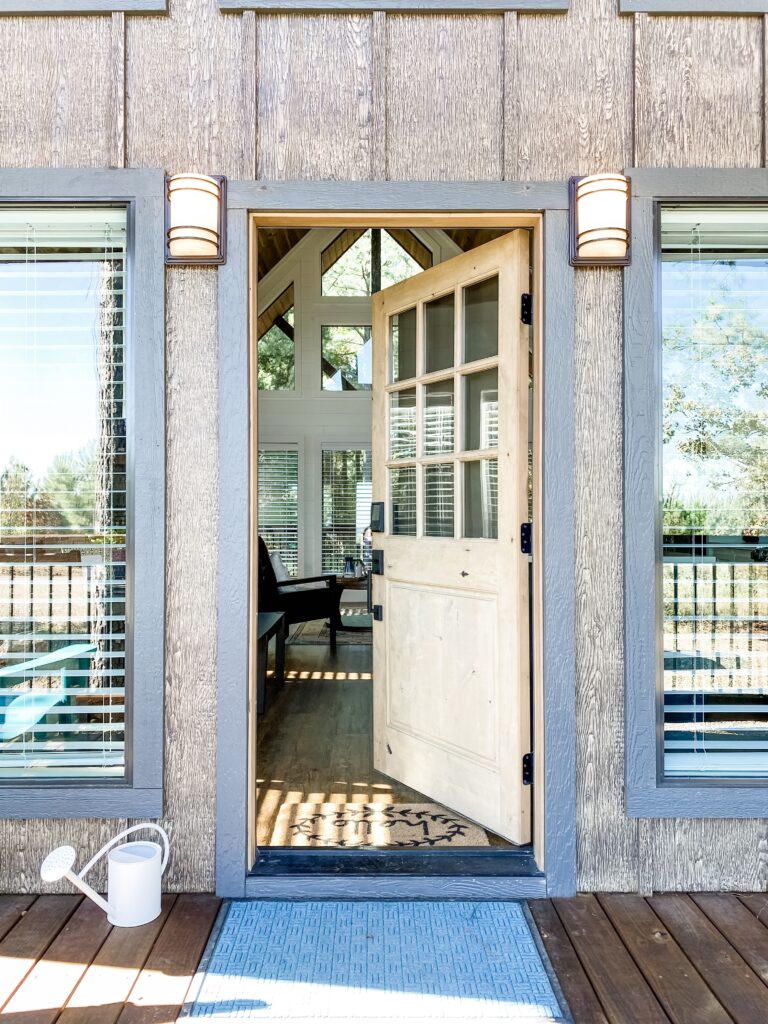 STEP TWO: PICK A LOCATION FOR YOUR HOLIDAY GETAWAY
Find a location and a cabin that will work for your group. It doesn't even have to be one cabin. A lot of times you'll be able to find multiple cabins within proximity to each other, so renting one or two (or three!) could be a great option, and also give everyone some privacy. Lake Life Cabins has three one bedroom/one bathroom cabins, all within a very short drive from each other. Broken Bow is a great option for us, because it's a reasonable drive for everyone in our family.
STEP THREE: MAKE YOUR HOLIDAY GETAWAY LISTS
You've got the cabin booked now all you have to do is plan the important stuff like meals, games, gifts, etc. This is my favorite part of any holiday getaway. I start with the menu for the main holiday meal (more on this later). Get your grocery list together (scope out the local grocery stores!) and start thinking about how many days you'll be there and what types of meals you expect to prepare at the cabin. This is also a good time to reach out to the cabin host to make sure they have the kitchen items you'll need for your stay. Lake Life Cabins has amazing welcome guides that lists out just about everything their cabin kitchens have. If you have a favorite pie plate or a certain serving dish you always use at Christmas, bring it along so that you can have a piece of home with you.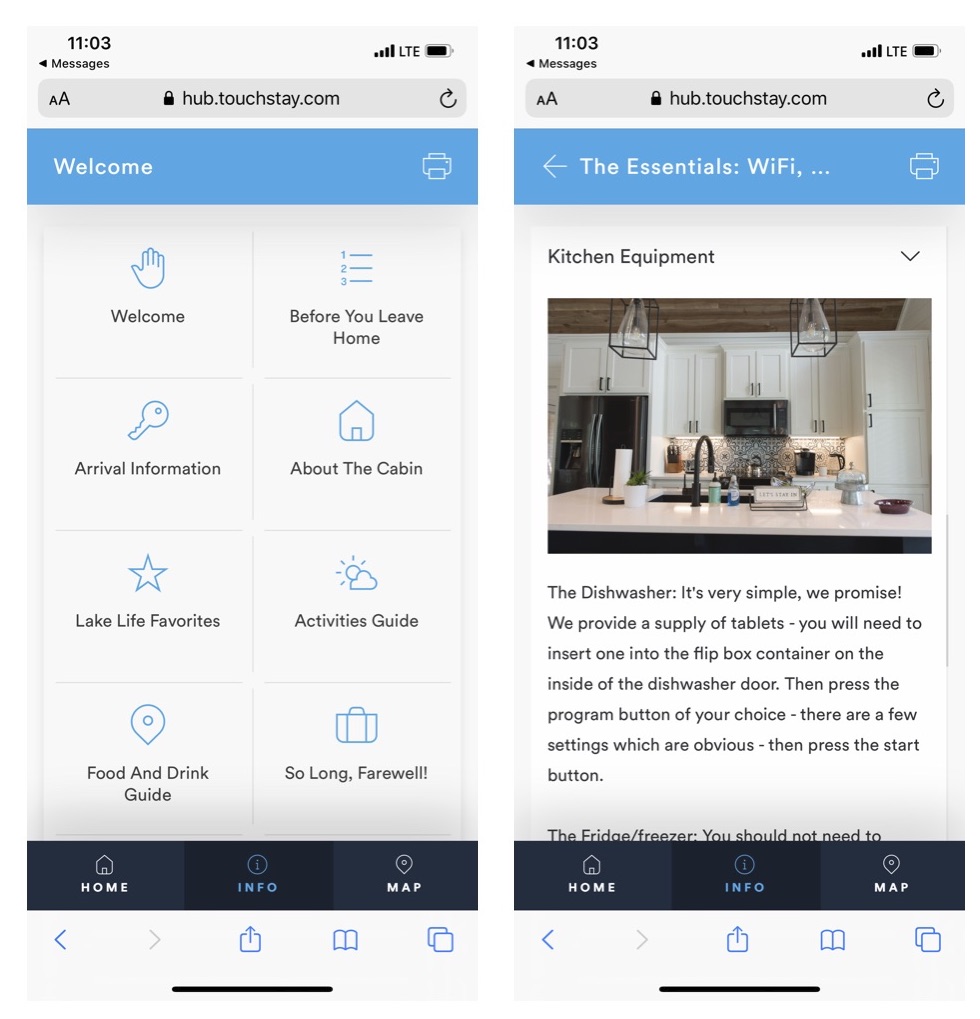 STEP FOUR: CONSIDER DECORATIONS
You'll definitely want to bring your stockings with you, but I also like to think about the table setting and what I want it to look like. I have some favorite items that are easy to pack that I brought along on our get away. A simple table runner and some placemats can really make the table setting go from plain to seasonal in no time. The cabin we stayed at had all white dishes, so everything really tied together nicely. I even utilized the surroundings and picked the greenery from the trees in the backyard! Get creative so you're not carting around boxes of table decorations. Keep it simple and don't stress. If you're booking close enough to Christmas, it's highly likely that the cabin will be decorated for the season, that's another thing you can confirm with the cabin owner just in case.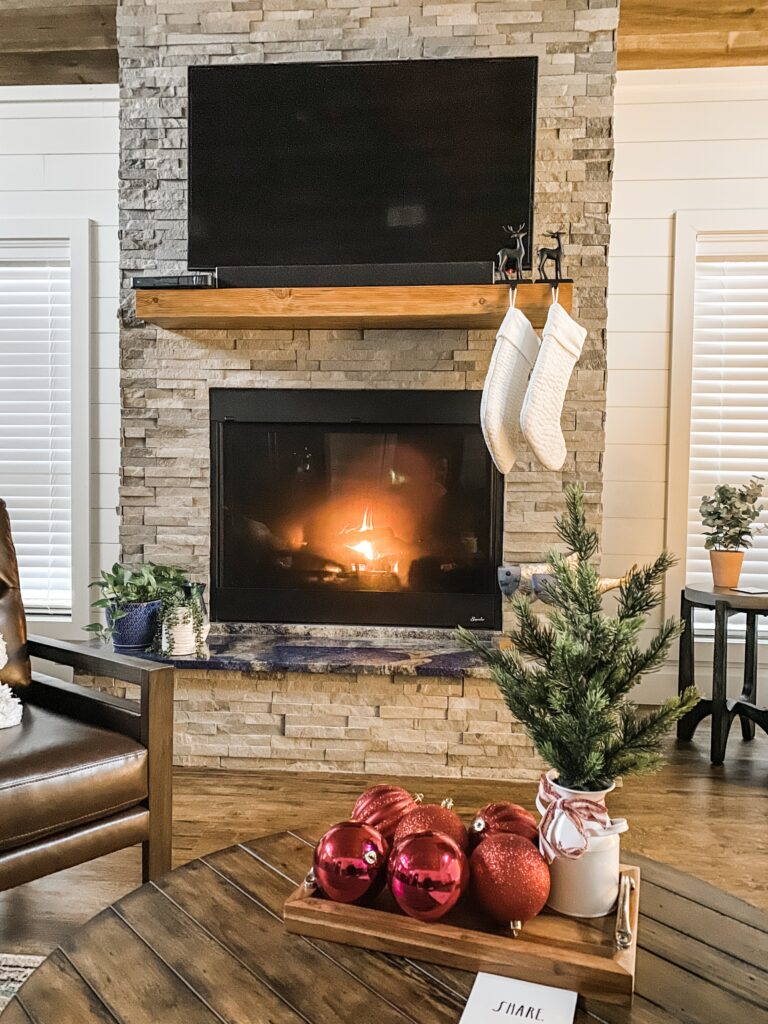 STEP FIVE: DITCH THE TRADITIONS
So about the holiday meal…it doesn't always have to be turkey or ham. Traditional holiday meals require a lot of tools. Roasting pan, baking twine, turkey baster, and the list goes on and on. Ditch the traditional holiday meal and opt for something like spaghetti and meatballs. It's a comforting food that can be served family style, and it's also extremely cost effective for a large family. I love picking a non-traditional main course, but still having traditional desserts like pecan or apple pie.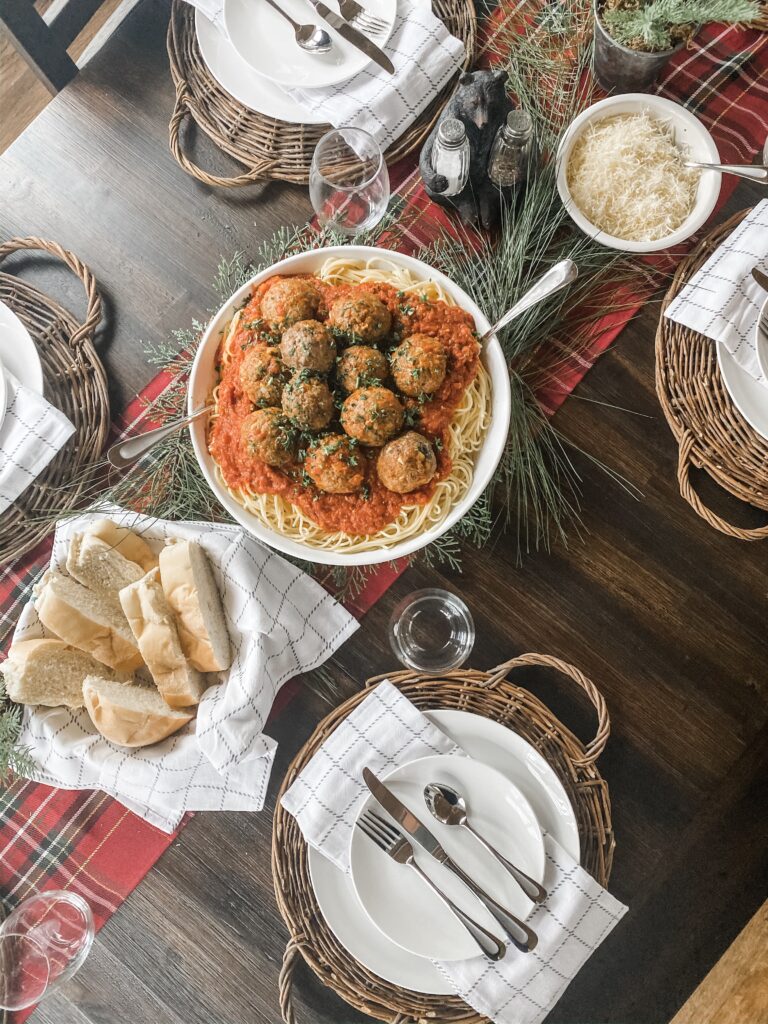 …BUT NOT ALL THE TRADITIONS
If your family always plays a certain board game on Christmas Eve, bring that board game with you. If your kids always wear matching pajamas on Christmas morning, make sure to pack those too. Maybe it's a coffee mug or a pair of slippers, but keeping some things familiar is so special and makes the "away from home" part not seem so foreign.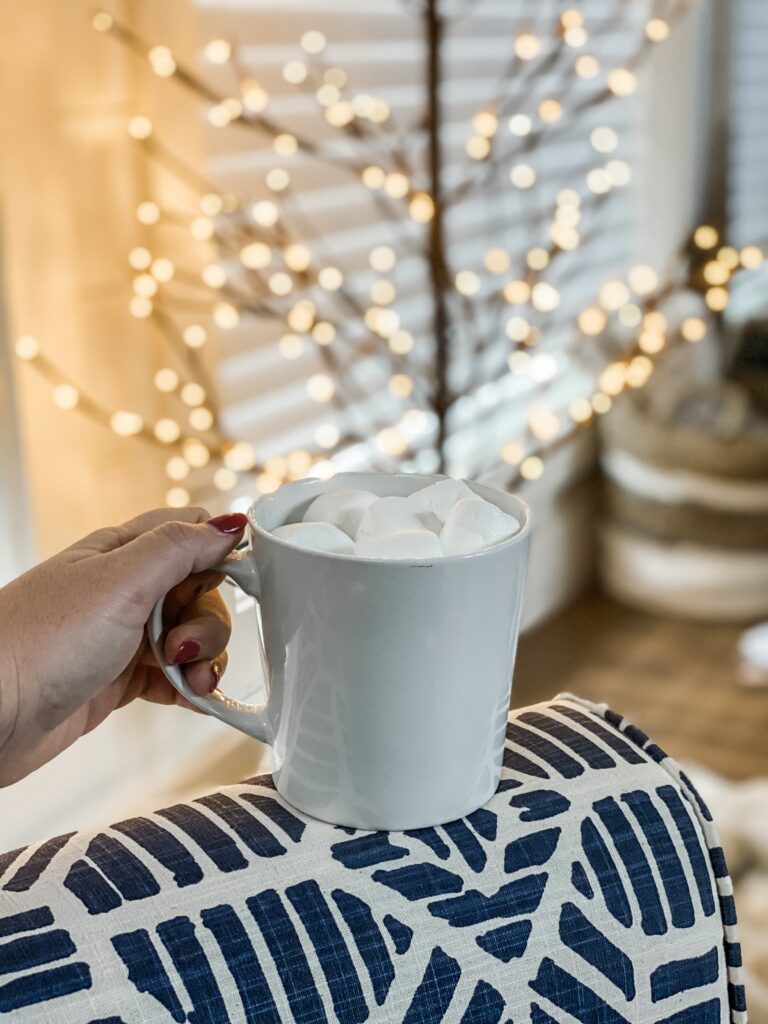 STEP SIX: TAKE SHORTCUTS
I love made from scratch desserts just as much as the next person, but if I'm in a cabin with my family celebrating Christmas, chances are I'd rather be sitting around the fire pit making s'mores than peeling apples and making homemade crust for a pie. It's ok to buy pre-made pie crust. It's ok to buy canned pie filling. As long as you've got good whipped cream or ice cream to go with it, nobody is going to think twice.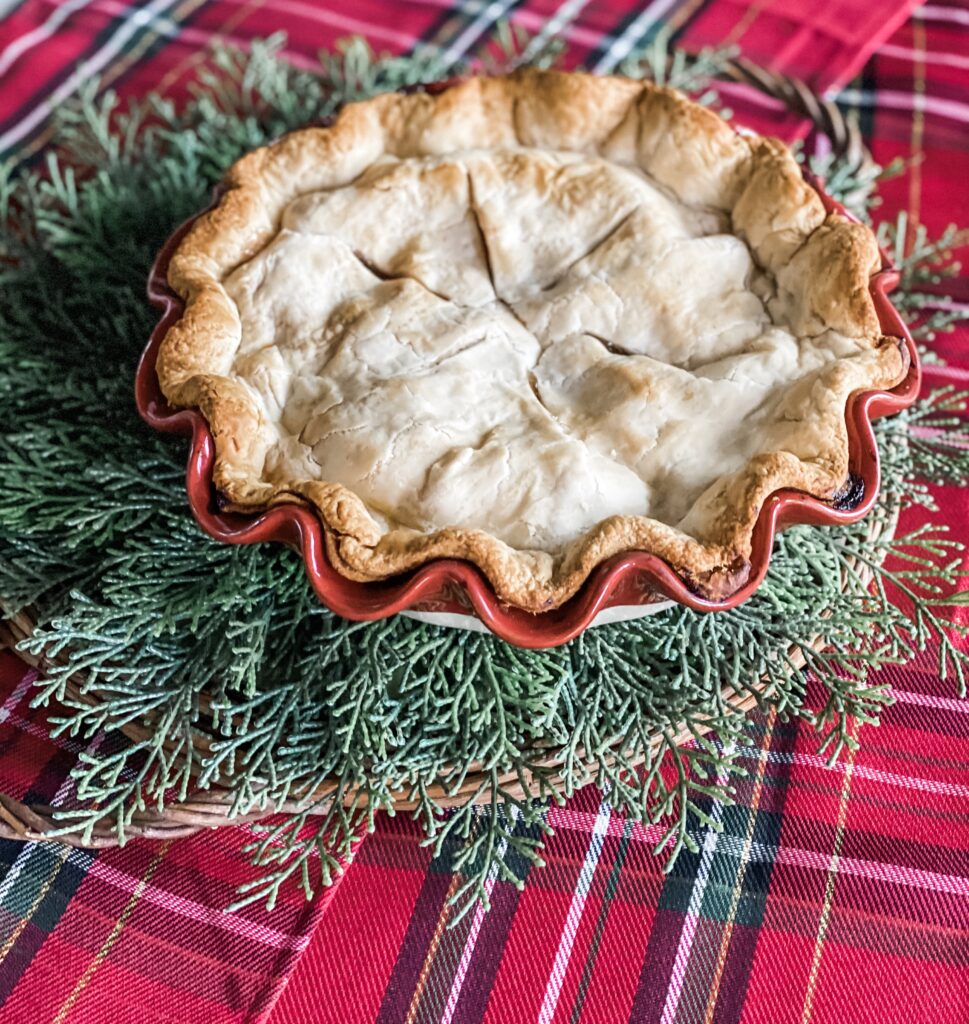 STEP SEVEN: GO LOCAL
Broken Bow has some incredible establishments. There are some great places to eat and drink, and part of being somewhere new is experiencing the local restaurants. Go out for pizza one night, or grab lunch to go from the local takery. Our favorite places in Broken Bow are Mountain Fork Brewery and The Rolling Fork Takery.
STEP EIGHT: DON'T STAY INDOORS
One of the best parts about Lake Life Cabins is the outdoor area. There's a hot tub, tv, fireplace, fire pit, grill, and corn hole at every cabin. Even if it's cold, get in the hot tub or bundle up for a corn hole tournament. The fire pit is the best spot to get the s'mores going and have a beer from Mountain Fork Brewery. Aside from the cabin, Broken Bow has so many outdoor trails and experiences depending on what time of year you visit. Research the area and plan out some activities that suit your family.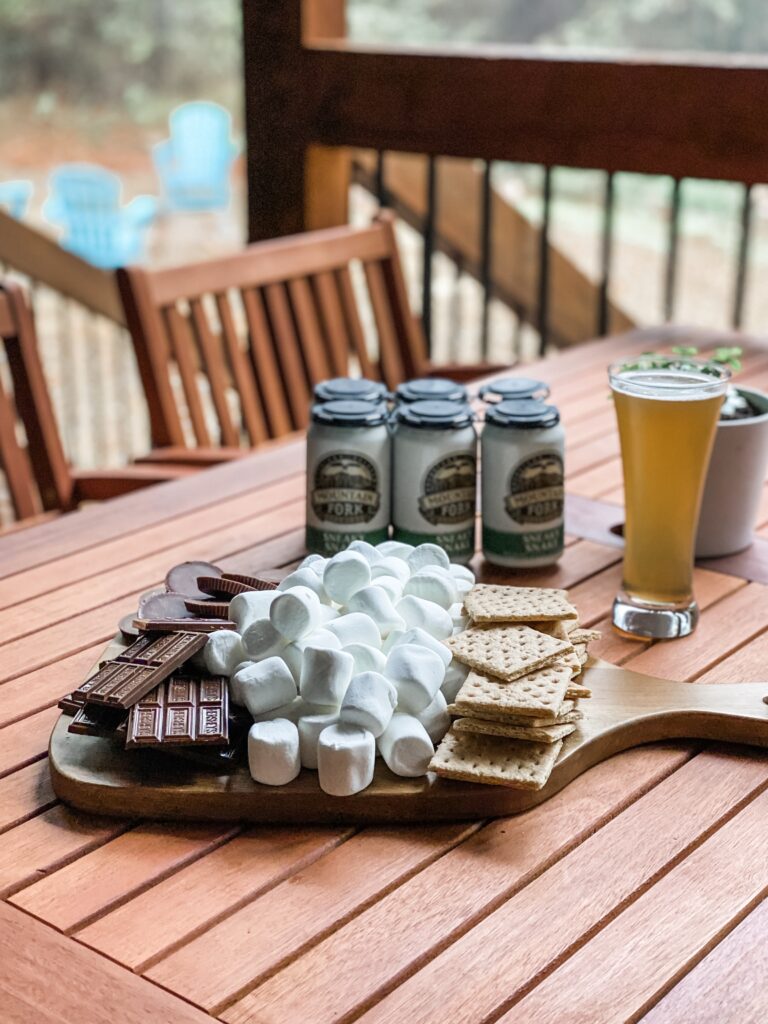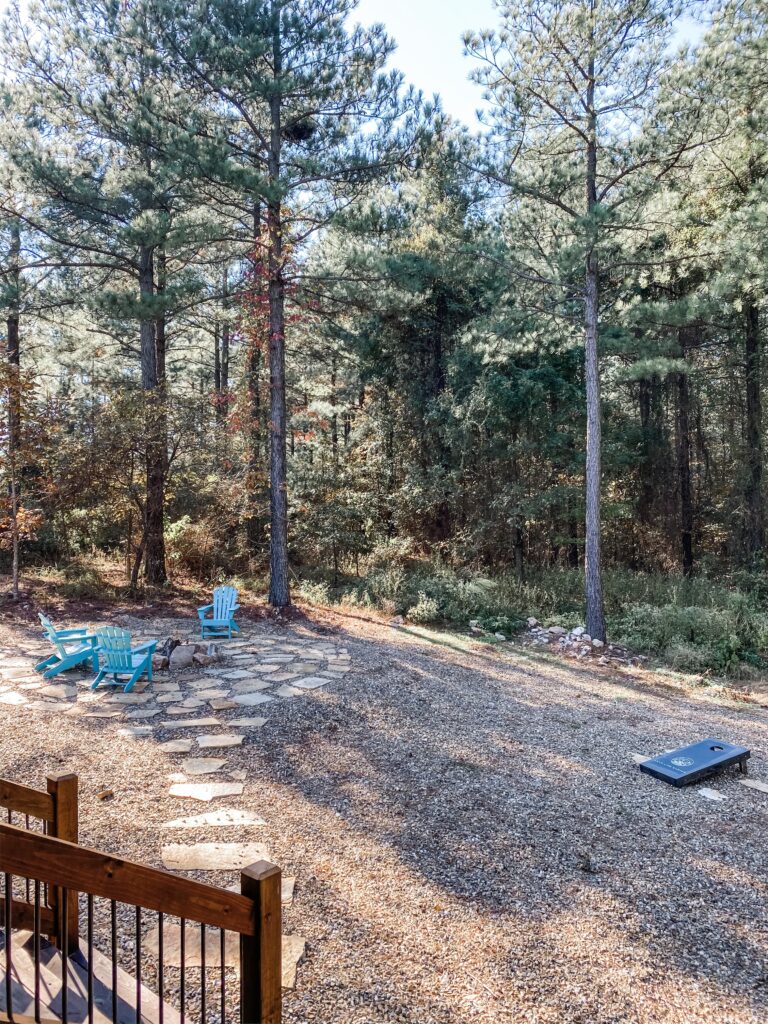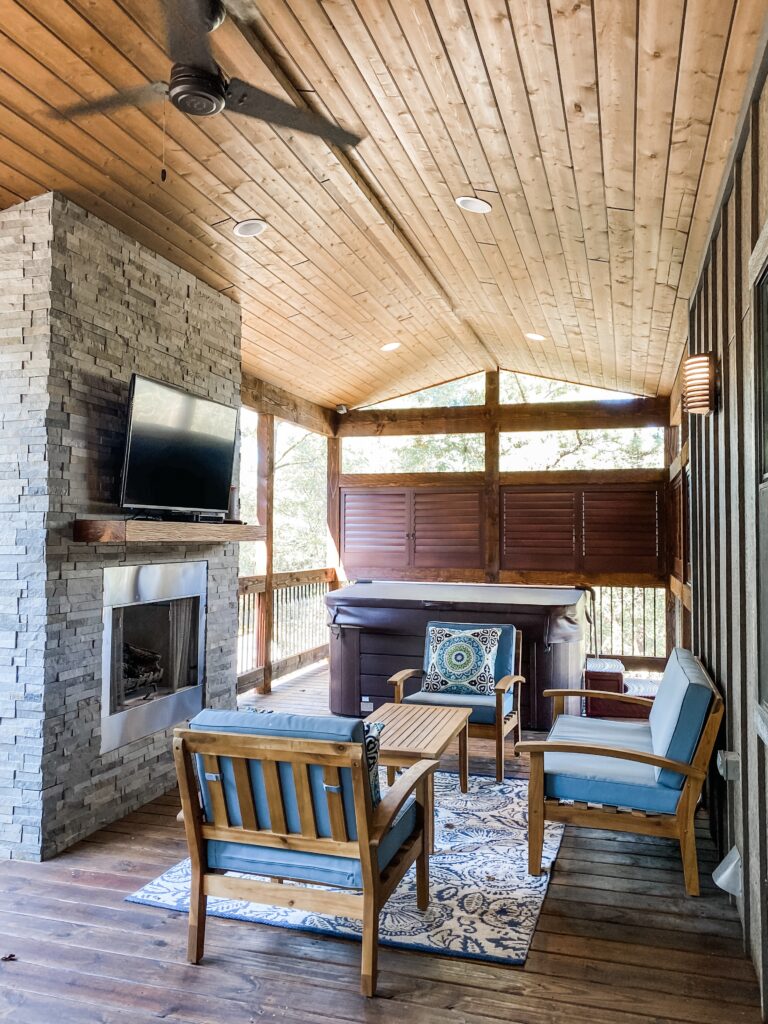 HOLIDAY GETAWAY: FINAL THOUGHTS
I know that hosting a holiday away from home isn't for everyone, but I can't recommend it enough. With these simple tips, you're sure to have a great holiday that your family will remember for years!
Thank you to Lake Life Cabins, Mountain Fork Brewery, and Rolling Fork Takery for sponsoring this post.